Nikki Haley says it's not "honest" to pledge a federal abortion ban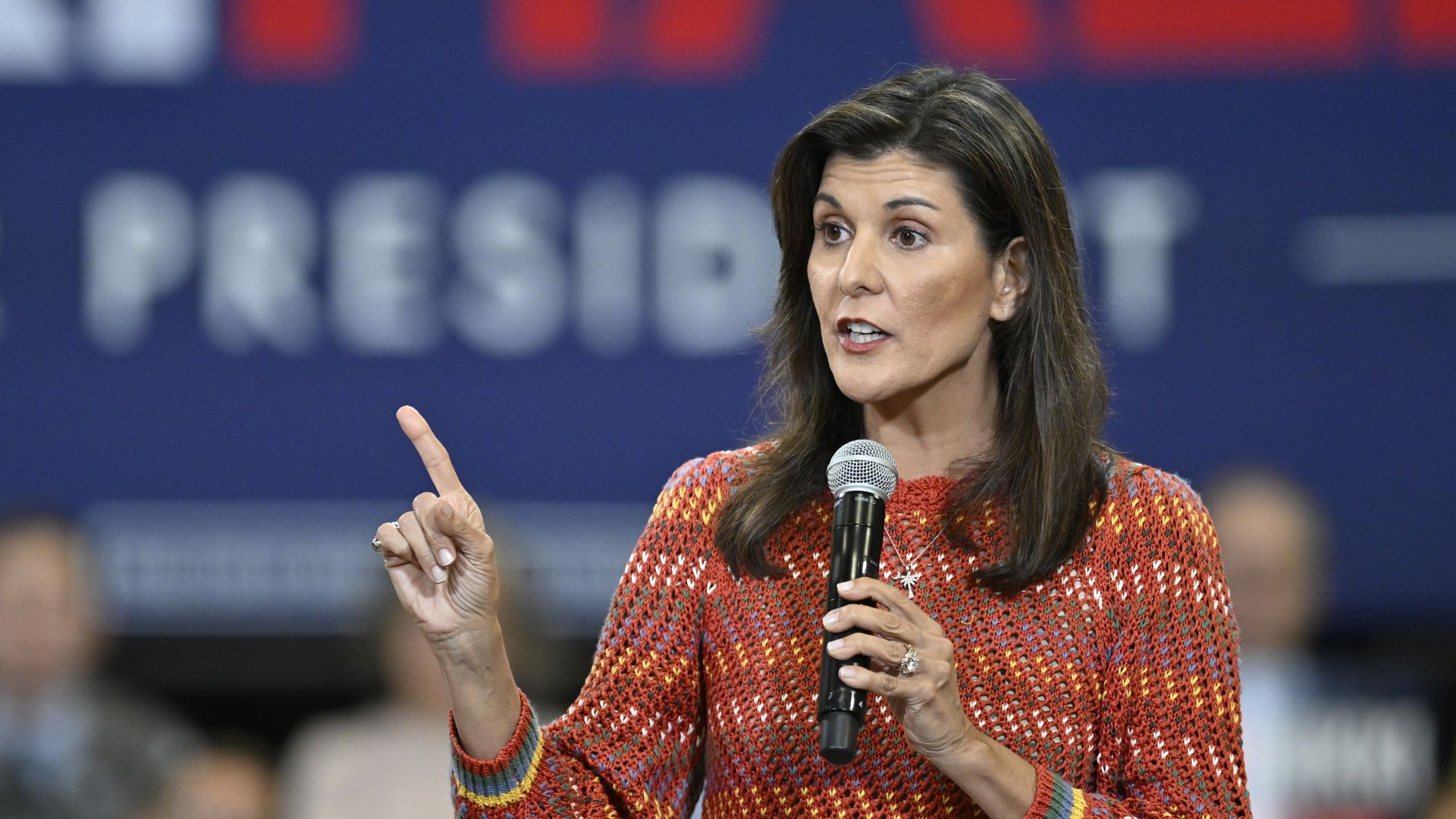 Nikki Haley, the former South Carolina governor who's running for the GOP presidential nomination in 2024, said Sunday it's "not realistic" for candidates to pledge a federal abortion ban.
Driving the news: CBS News' Margaret Brennan noted to Haley during their interview that Republican 2024 rival Sen. Tim Scott (R-S.C.) supports a 20-week federal abortion ban and would sign such a bill into law if elected.
"I'm not gonna lie to the American people. Nothing's gonna happen if we don't get 60 votes in the Senate," Haley replied during the interview on CBS' "Face the Nation." "We're not even close to that on the Republican or the Democrat side. Why try and divide people further?"
The Trump administration U.S. ambassador to the United Nations added that she thinks the media has tried to create division "by saying we have to decide certain weeks" for abortion bans. "In states, yes. At the federal level, it's not realistic. It's not being honest with the American people."
Zoom out: Republican National Committee Chair Ronna McDaniel has said GOP 2024 presidential election candidates must directly address the issue of abortion.
Of note: During the CBS interview, Haley built on comments she made at the headquarters of SBA Pro-Life America, an influential anti-abortion group, about building a path to a "national consensus" on abortion.
Zoom in: "In order to do a national standard, you'd have to have a majority of the House, 60 Senate votes and a president. We haven't had 60 pro-life senators in 100 years," Haley told Brennan.
"So the idea that a Republican president could ban all abortions is not being honest with the American people, any more than a Democrat president could ban these pro-life laws in the states," Haley added.
"So let's be honest with the American people and say: Let's find national consensus. Let's agree on getting rid of late-term abortions."
What they're saying: "As he has previously stated, Senator Scott supports 15 weeks," a representative from Scott's campaign said in an emailed statement Monday in response to an invitation to comment on Haley's remarks.
Go deeper: Trump: "We'll get something done" on abortion
Editor's note: This story has been updated with a statement from Republican presidential candidate Sen. Tim Scott's campaign.
Go deeper