Trump: "We'll get something done" on abortion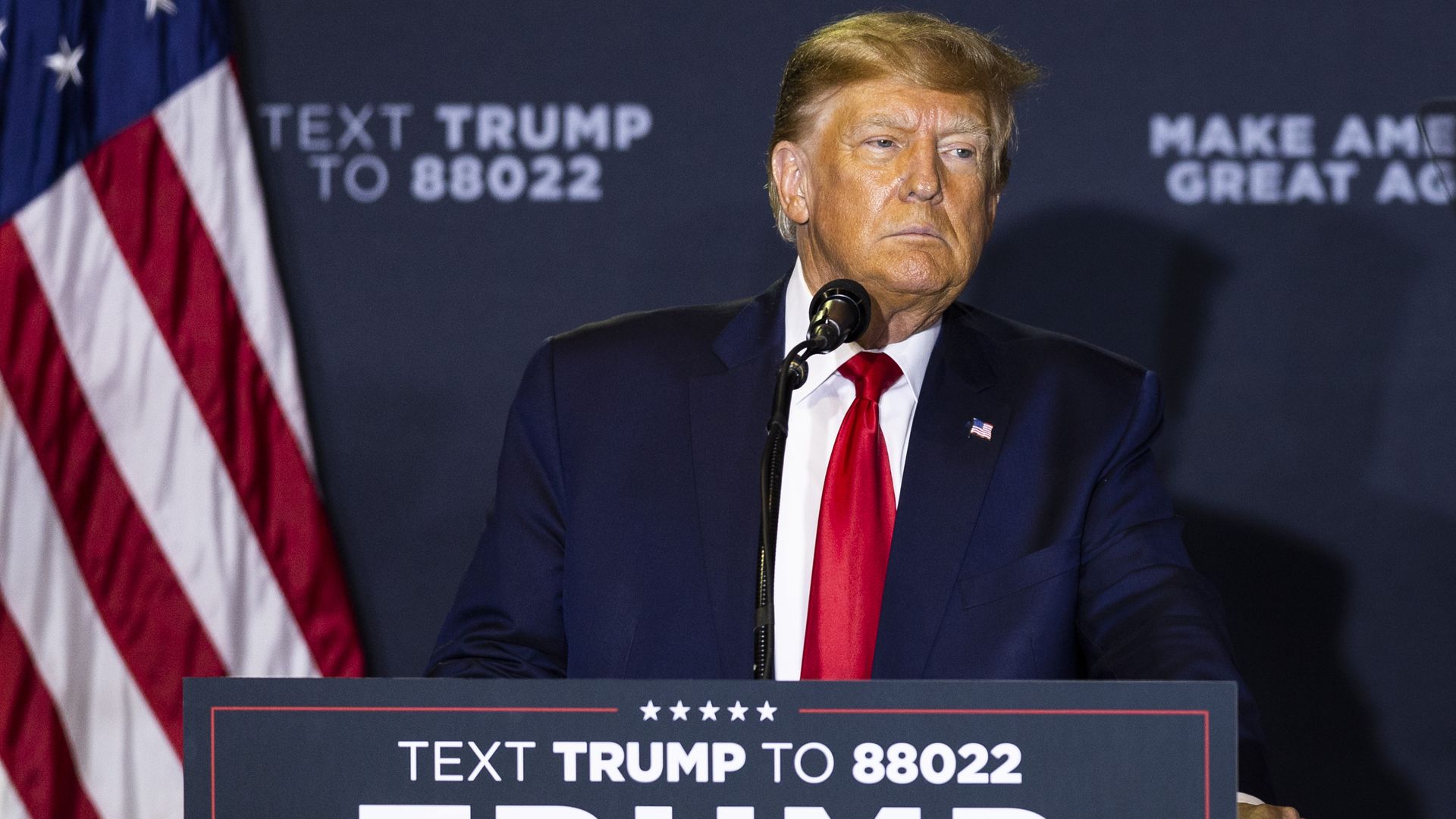 Former President Trump indicated he would consider signing into law legislation banning abortions after 15 weeks of pregnancy if he is elected president again in 2024.
Why it matters: The new comments came as a departure from his campaign's previous support for individual states deciding restrictions — as abortion again looms over the upcoming major election cycle.
What they're saying: Trump told ABC affiliate WMUR in New Hampshire, where he held a rally Thursday, that if elected again, he would "look at" a 15-week abortion ban proposed by Sen. Lindsey Graham (R-S.C.) if it passed Congress.
He added that his campaign is "looking at a lot of different options."
"We'll get something done where everyone is going to be very satisfied," he said.
"I think we'll get it done on some level, it could be on different levels, but we're gonna get it done. I know the issue very well. I think I know the issue better than most and we will get that taken care of."
The former president also pointed to nominating three conservative Supreme Court justices during his single term, who later contributed to overturning Roe v. Wade and ending federally protected access to abortion.
Between the lines: Though Trump did not unequivocally support a national ban, he indicated he thinks the federal government should be more involved in regulating abortion access than it currently is.
The big picture: The GOP faced backlash after several conservative states swiftly imposed restrictions following the Supreme Court's overturning of Roe v. Wade last year — notably in the midterm elections.
Of note: Two bills severely restricting abortion in South Carolina and Nebraska's Republican-dominated legislatures both failed to pass on Thursday.
The Washington Post reported the moves signaled fear among conservatives that supporting such bans could be politically detrimental.
Flashback: During the 2016 election, Trump said he would sign legislation that would have banned abortions after the 20th week of a pregnancy and would defund Planned Parenthood if it continued to offer abortions.
Go deeper: Abortion bans fail to pass in 2 conservative states
Go deeper