House passes anti-abortion bill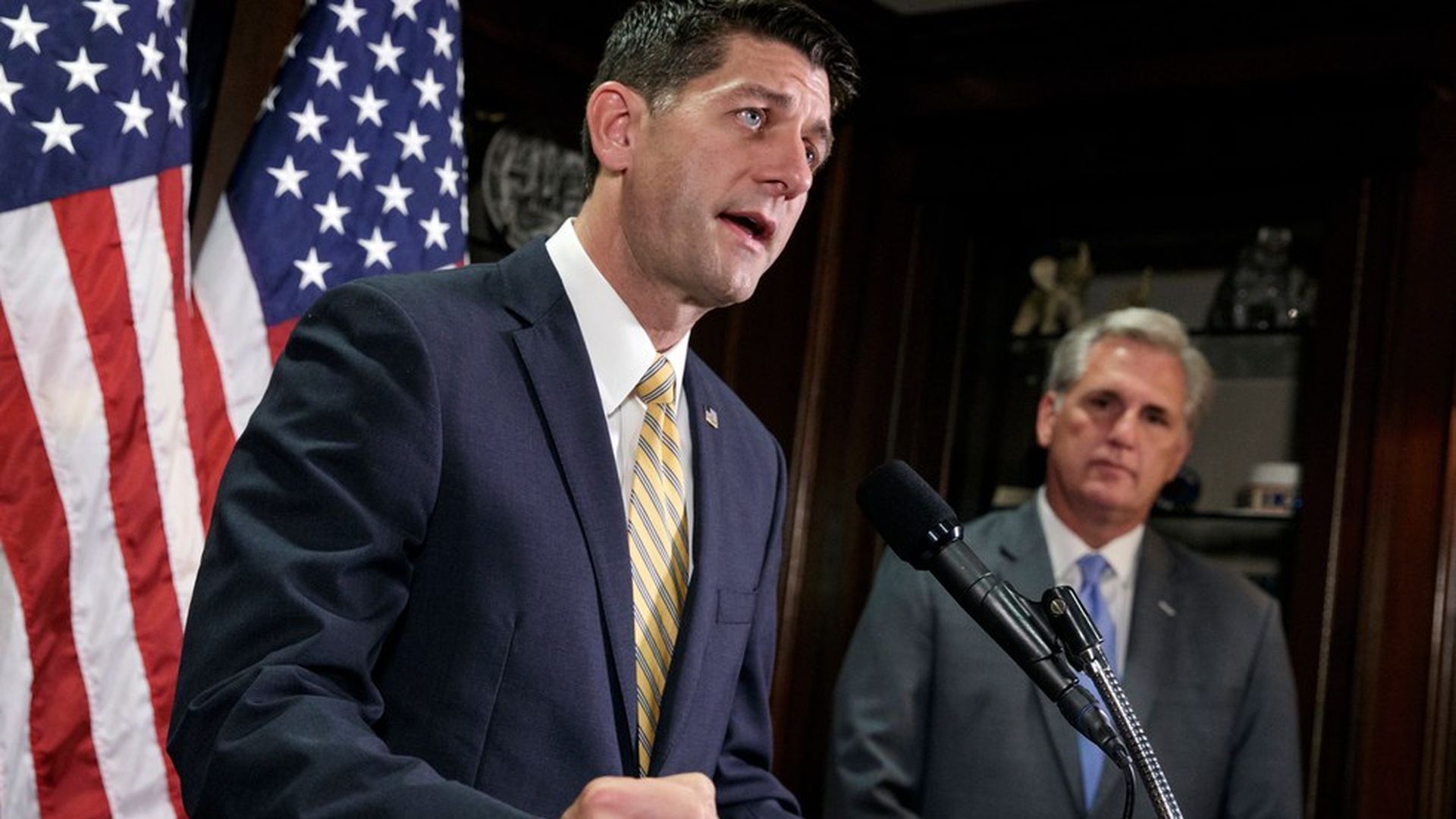 The House just passed a bill, 237-189, to outlaw abortion after the 20th week of a pregnancy. The White House has endorsed the measure, but it nevertheless faces long odds in the Senate. The House passed similar measures in 2013 and 2015, both of which died in the upper chamber.
Why it matters: Even if this bill doesn't become law, social conservatives are still getting a lot of what they were hoping for from President Trump — an endorsement of the 20-week abortion ban, but also a slate of solidly conservative judicial nominees who are seen as allies in the effort to limit abortion rights.
Go deeper