2024 Republicans eye new abortion battle lines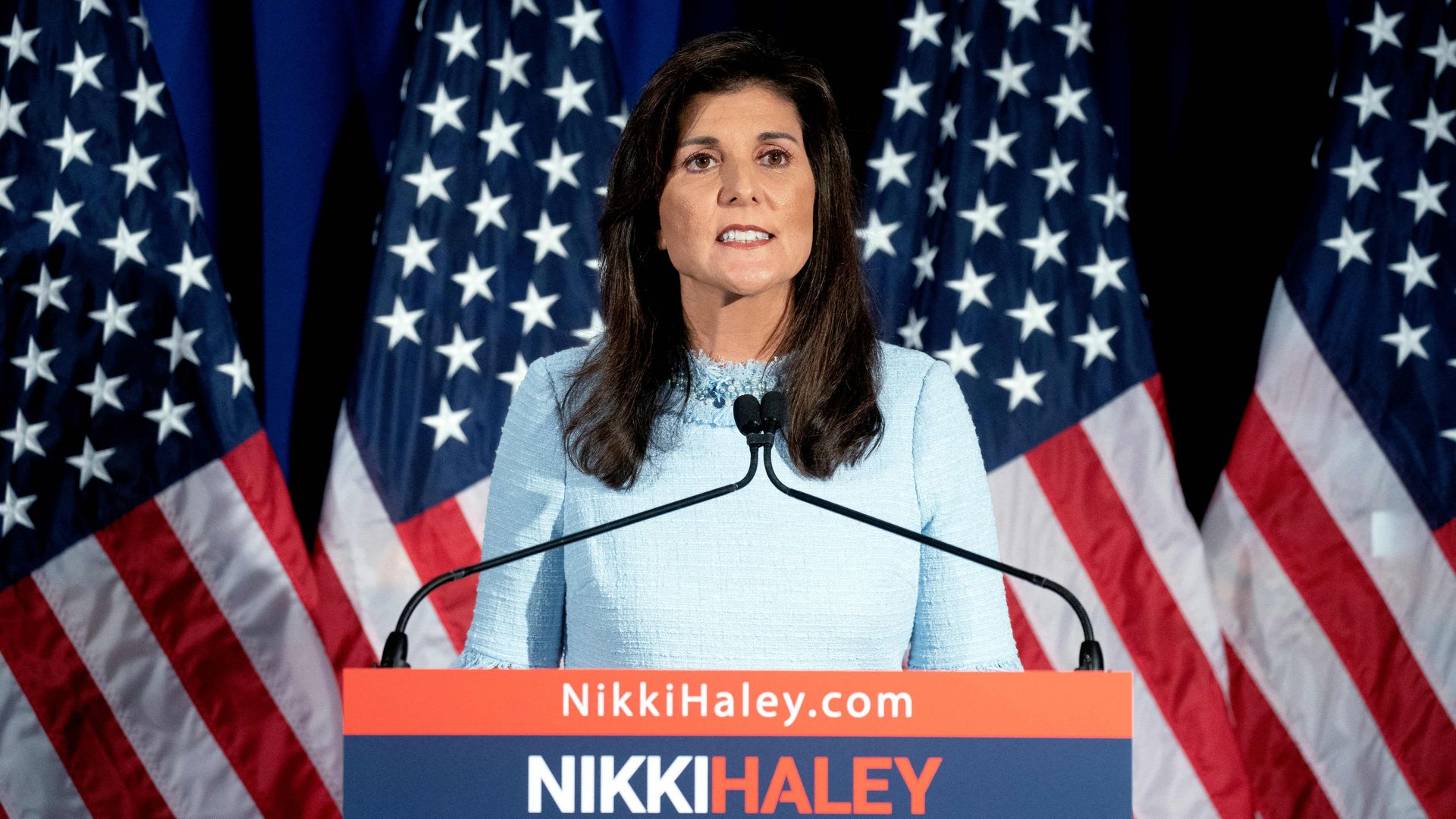 Republican presidential candidates are finally tackling abortion politics head-on, recognizing — for the first time in the post-Roe era — that ceding the debate to Democrats could be a recipe for defeat in 2024.
Why it matters: President Biden and his day-old campaign already have signaled that protecting abortion rights will be central to his re-election pitch — a safe strategic bet after Republicans lost a string of elections in the wake of the Supreme Court's overturning of Roe v. Wade last summer.
"Personal freedom is fundamental to who we are as Americans," Biden declared in a launch video that heavily featured abortion-rights protests.
"Around the country, MAGA extremists are lining up to take away those bedrock freedoms."
Driving the news: On the day of Biden's campaign launch, Vice President Kamala Harris spoke at a major abortion-rights rally at Howard University — a marquee spot for the White House's top messenger on the issue.
Across the Potomac in Arlington, Virginia, GOP presidential candidate Nikki Haley pitched a path to a "national consensus" on abortion at the headquarters of SBA Pro-Life America, an influential anti-abortion group.
"No Republican president will have the ability to ban abortion nationwide. Just as no Democratic president can override the laws of all 50 states," Haley said, citing the need for a filibuster-proof Senate majority.
Zoom in: Haley said she believes there should be a "federal role" for abortion. But instead of offering specifics, Haley listed potential areas of consensus "to save as many lives and help as many moms as possible."
Those include promoting contraception and adoption, restrictions on "elective late-term" abortions (though that's not a medical term), and other proposals that could appeal to moderates.
"We can all agree that women who get abortions should not be jailed. A few have even called for the death penalty — that's the least pro-life position I can possibly imagine," Haley added.
Between the lines: SBA Pro-Life America threw down the gauntlet last week by vowing to "oppose any presidential candidate who refuses to embrace at a minimum a 15-week national standard" for abortion.
Former President Trump, who was rebuked by SBA for calling abortion a states' issue, touted his record nominating conservative Supreme Court justices in a speech to Iowa evangelicals last week — but otherwise has avoided the issue.
Sen. Tim Scott (R-S.C.), who struggled to articulate his position in the first 24 hours of his presidential exploratory committee, told Newsmax yesterday he would sign "the most conservative pro-life legislation you could bring to my desk."
Former Arkansas Gov. Asa Hutchinson, who is expected to formally launch his campaign tomorrow, said on "Fox News Sunday" that he would sign a 15-week national abortion ban if it had "appropriate exceptions."
The bottom line: GOP legislatures will continue to make life difficult for candidates seeking to appeal to moderates or simply sweep the abortion issue under the rug. On Tuesday, North Dakota Gov. Doug Burgum signed a law that bans abortion after six weeks of pregnancy, with no exceptions for rape or incest.
Go deeper