Abortion splits GOP presidential candidates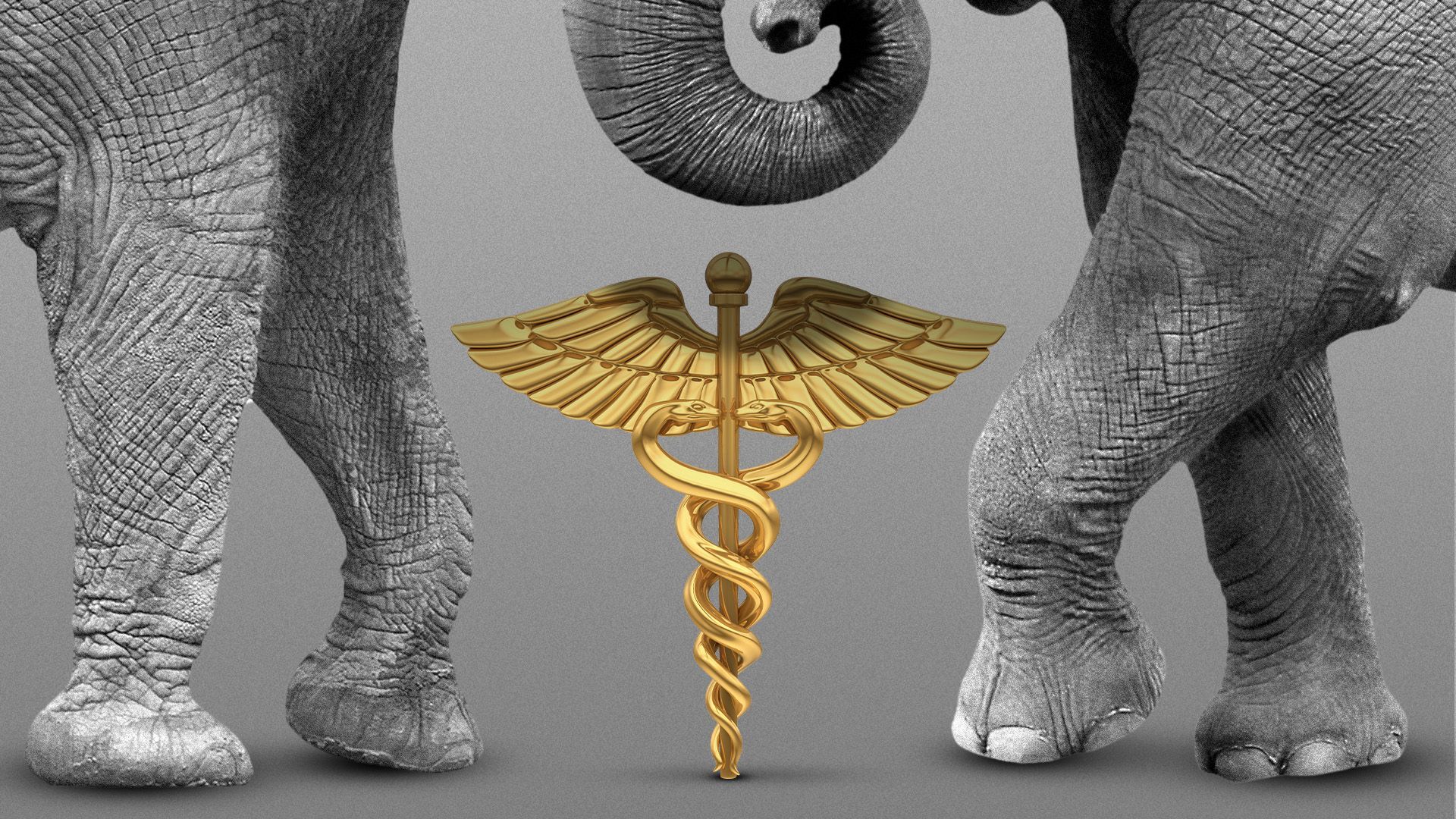 Abortion is emerging as one of the few policies that divide the 2024 GOP presidential field, with candidates stuck between a base that demands strong anti-abortion positions and growing evidence it's hurting them at the polls.
The big picture: The presidential contenders' handling of abortion rights may be getting the most attention, but Republicans across multiple levels of government are warring with one another over the issue.
So far, there's neither a winning formula for threading the needle of being sufficiently conservative without alienating too many voters, nor consensus as to what it should look like.
Some practical-minded Republicans, including former UN ambassador Nikki Haley, argue that pushing policies like a federal ban are pointless when the votes aren't there in Congress to pass them.
Driving the news: Former Vice President Mike Pence attacked Haley during the first Republican presidential debate on Wednesday night for not being sufficiently aggressive on the issue.
After Haley called for agreement on things like banning "late-term" abortions, encouraging adoption and making contraception available, given the lack of votes in Congress for a federal abortion ban, Pence responded that "consensus is the opposite of leadership."
"Don't make women feel like they have to decide on this issue when you know we don't have 60 Senate votes," she shot back at Pence.
Between the lines: Even Pence went no further than saying "a 15-week ban is an idea whose time has come."
Florida Gov. Ron DeSantis, who signed a six-week abortion ban into law earlier this year, declined to call for a similar measure at the federal level, saying only that he "will support the cause of life as governor and as president."
Only one candidate, North Dakota Gov. Doug Burgum, argued against federal limits on the procedure and for leaving the decision to the states.
The other side: Some Republicans and their allies dispute the idea that abortion is a losing issue for the party.
"I was very pleased to see them talk about abortion," Republican National Committee Chair Ronna McDaniel told Fox News on Thursday morning, Politico reports.
Former President Trump, although not in attendance at Wednesday's debate, has said the federal government should have a role in opposing abortion, but hasn't been specific about what he would support if re-elected.
The big picture: Abortion has become a landmine in Congress and in elections around the country.
Abortion-related policies are complicating House Speaker Kevin McCarthy's goal of passing all 12 government spending bills.
After a series of state-level wins, Democrats are already pointing to this fall's Virginia state legislature elections as the next big referendum on abortion rights.
The outcome could serve as a preview for 2024, and could even have implications for the presidential race should Virginia Gov. Glenn Youngkin decide to run.
The bottom line: Republicans are more than comfortable attacking Democrats for being too extreme on abortion rights, as they displayed during the debate.
"We are not going to allow abortion all the way up until birth, and we will hold them accountable for their extremism," DeSantis said, and South Carolina Sen. Tim Scott similarly said that "we cannot let states like California, New York and Illinois have abortions on demand up until the point of birth."
Only six states — and Washington, D.C. — have no restrictions on how late into pregnancy an abortion is allowed. Abortions at or after 21 weeks — while legal in many states — are very uncommon, representing 1% of all U.S. abortions, per KFF.
"Those who offered the clearest contrast pointed out the Democrats' agenda of imposing abortion on demand until birth in every state, nationwide. Going on offense is essential for any candidate who wants to win in 2024," SBA Pro-Life America president Marjorie Dannenfelser said in a statement following the debate.
Go deeper