Abortion's next big battleground is in Virginia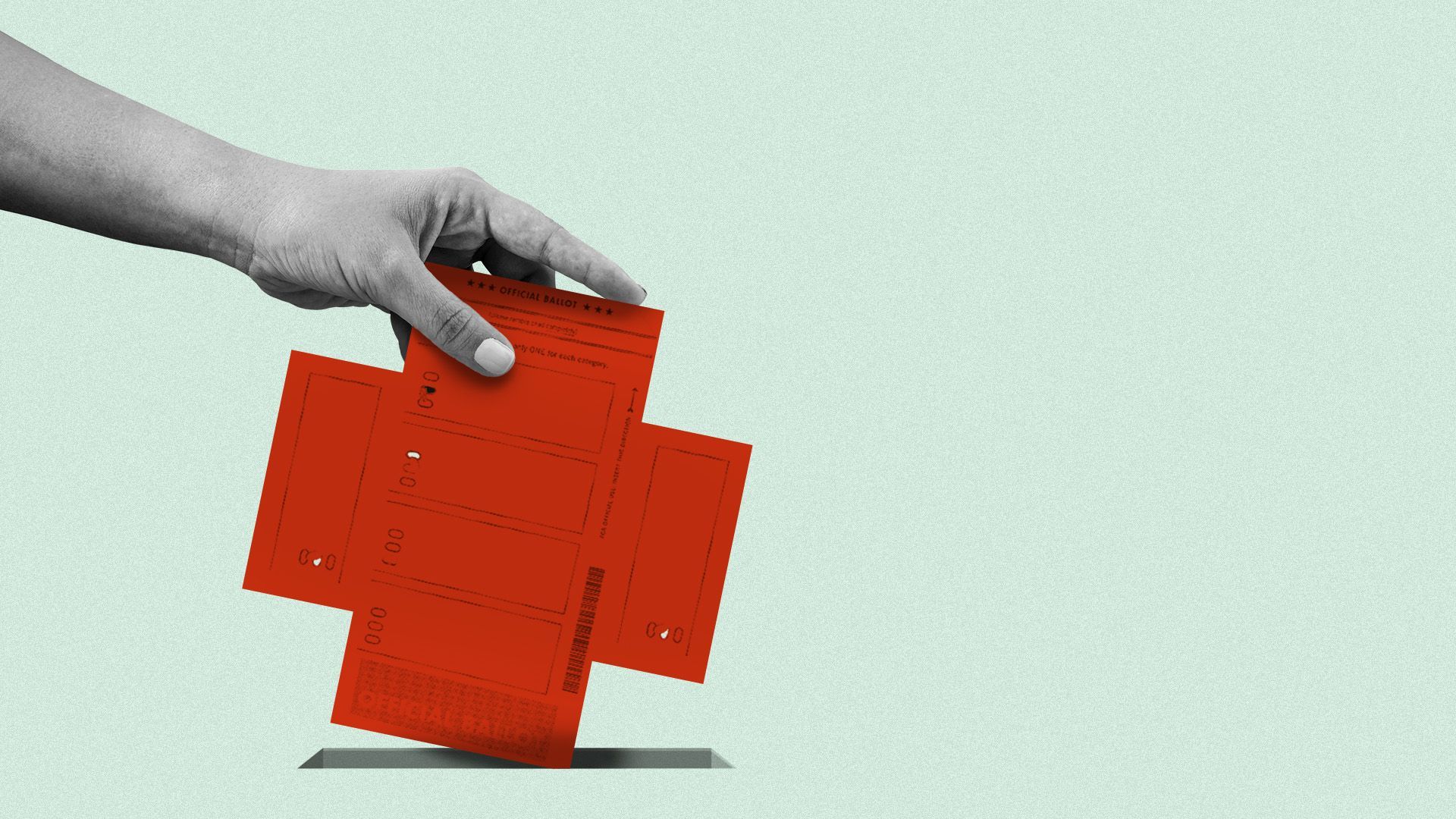 Democrats are mobilizing for what they widely view as the next major referendum on abortion rights: this fall's Virginia state legislature elections.
Why it matters: Virginia is the lone southern state that hasn't banned or restricted abortion since the Supreme Court struck down federal protection of the procedure and provides another off-year test of its potency as a campaign issue following Ohio's special election this month.
The outcome will be critical for Gov. Glenn Youngkin, who had pushed for a 15-week ban in the state and is increasingly seen as a top alternative to former President Donald Trump by some establishment Republicans.
The big picture: Democrats hold a majority in the Virginia state Senate, while Republicans control the House of Delegates. Only a handful of seats in each chamber are deemed competitive by the Virginia Public Access Project.
State of play: Virginia Democrats were encouraged by abortion rights supporters' recent success in Ohio, where voters rejected a ballot measure that would have made it harder to preserve abortion rights in the state.
That referendum "showed that abortion is absolutely a motivating factor for voters across the country," said House Democratic Caucus Leader Don Scott in an interview with Axios. "Access to reproductive health care will be the number one motivating factor for the [Virginia] election."
House Democrats launched abortion-related ads in 14 legislative districts last week attacking Republicans for wanting to restrict access.
A memo from their voter turnout operation, The Majority Project, obtained by Axios, says: "[O]ur programs have begun with hundreds of canvassers already going door-to-door to warn people about this MAGA threat to abortion."
The other side: A memo released in July by the Republican State Leadership Committee said the GOP will focus its messaging on education, the economy and crime.
"These three issues are driving enthusiasm among Republican voters and will serve as critical factors in key battleground districts across the Commonwealth," the memo reads.
Nationally, only 36% of voters said they approve of President Biden's handling of the economy in a recent AP/NORC poll, making it a vulnerability for the president and candidates down the ticket.
Between the lines: Virginia's voters will offer a high-profile test of how much Roe v. Wade's demise drives voter sentiment — and if pocketbook issues and concerns about schools and crime have the same reach.
In one early test, Richmond-area Democratic primary voters in June overwhelmingly defeated a longtime state senator who favored abortion limits in favor of an ex-state legislator who called herself a staunch supporter of abortion rights.
And one Republican running in a swing district in the far Washington suburbs recently made headlines by saying he would "support a 100% ban" on abortion.
What we're watching: Although Virginia Democrats will also touch on the economy, education and gun violence, Scott said, they're betting that abortion is ultimately going to keep driving people to the polls.
Go deeper