Ohio referendum win for abortion rights sets stage for fights in other states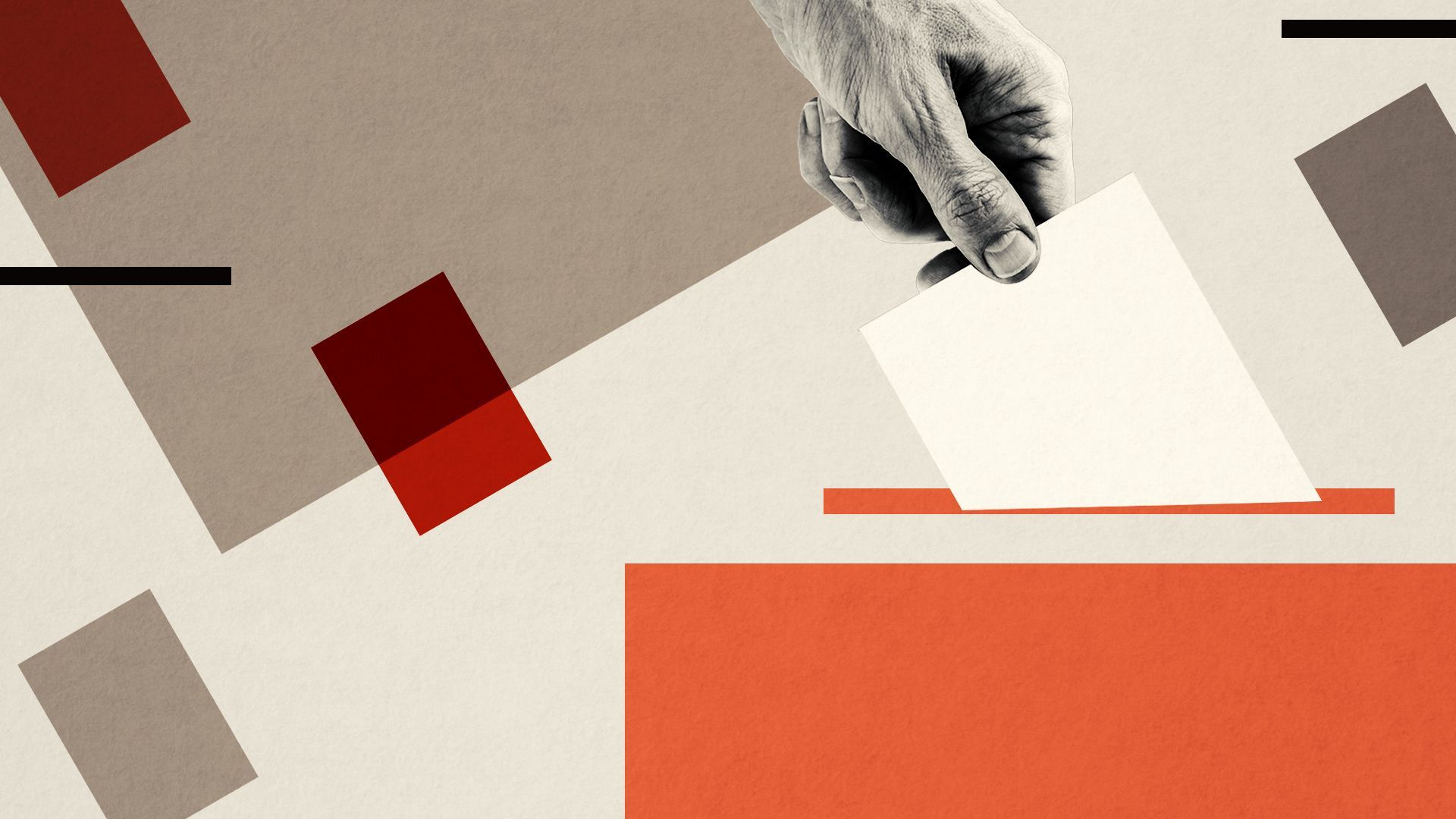 The defeat of a closely watched Ohio ballot measure that would have made it more difficult to preserve abortion rights in the state will likely embolden efforts to safeguard access to the procedure in other conservative strongholds.
Driving the news: By a wide margin, Ohio voters Tuesday night rejected an initiative that would have raised the threshold for amending the state's constitution from a simple majority to 60%. Though the measure known as Issue 1 did not specifically mention abortion rights, it was largely seen as an effort to prevent a proposed amendment protecting abortion access from succeeding in another ballot initiative set for November.
Catch up quick: The defeat of anti-abortion ballot measures in Kentucky and Kansas last year gave abortion rights supporters incentive to focus on red states in future elections, seeing an opportunity to regain ground after the Supreme Court overturned Roe v. Wade.
Backers of a proposed abortion rights amendment in Ohio saw it as an opportunity for preserving access in a state that's been a conservative bulwark against the procedure.
Ohio's "heartbeat" law barring abortion after six weeks of gestation took effect after the Supreme Court struck Roe.
The state's restrictions gained international attention soon after, when a 10-year-old rape victim had to travel out of state to Indiana to receive an abortion.
What we're watching: Other conservative-led states have been looking to take a page from Ohio's playbook and raise the barrier for voter-led initiatives, with abortion rights advocates organizing efforts to get on the ballot as early as 2024.
Meanwhile, abortion rights groups like NARAL Pro-Choice America, the ACLU and Planned Parenthood are focusing on Arizona as the next battleground, proposing an amendment to guarantee the right to abortion up to 22 to 24 weeks of pregnancy — the point of fetal viability, the standard originally set by the Roe decision. Ballot campaigns have also been launched in Florida and Missouri, with the possibility of more to come.
What they're saying: NARAL president Mini Timmaraju framed the Ohio vote not only as a victory for abortion rights but also democracy.
"Ohioans' support for abortion access and reproductive freedom was never in question. ... Republicans should be ashamed of their efforts to subvert the will of voters," Timmaraju said.
Susan B. Anthony Pro-Life America predicted abortion rights advocates would make continued efforts to change state constitutions, as it blamed Issue 1's defeat on big spending from outside liberal groups and Republican silence on the issue.
"So long as the Republicans and their supporters take the ostrich strategy and bury their heads in the sand, they will lose again and again," SBA said in a statement.
Our thought bubble: Last year's midterm elections underscored how states can have the last say in absence of federal abortion protections. Unless a GOP Congress passes a nationwide ban, and a president signs it, state constitutions will be the likeliest vessel for maintaining abortion rights and ensuring access.
However, ballot measures are expensive and challenging to organize, and varying rules mean they won't be an option in every red state that's sought to limit or eliminate abortion rights.
Go deeper