Tim Scott hedges on 6-week abortion ban stance after praising S.C.'s blocked law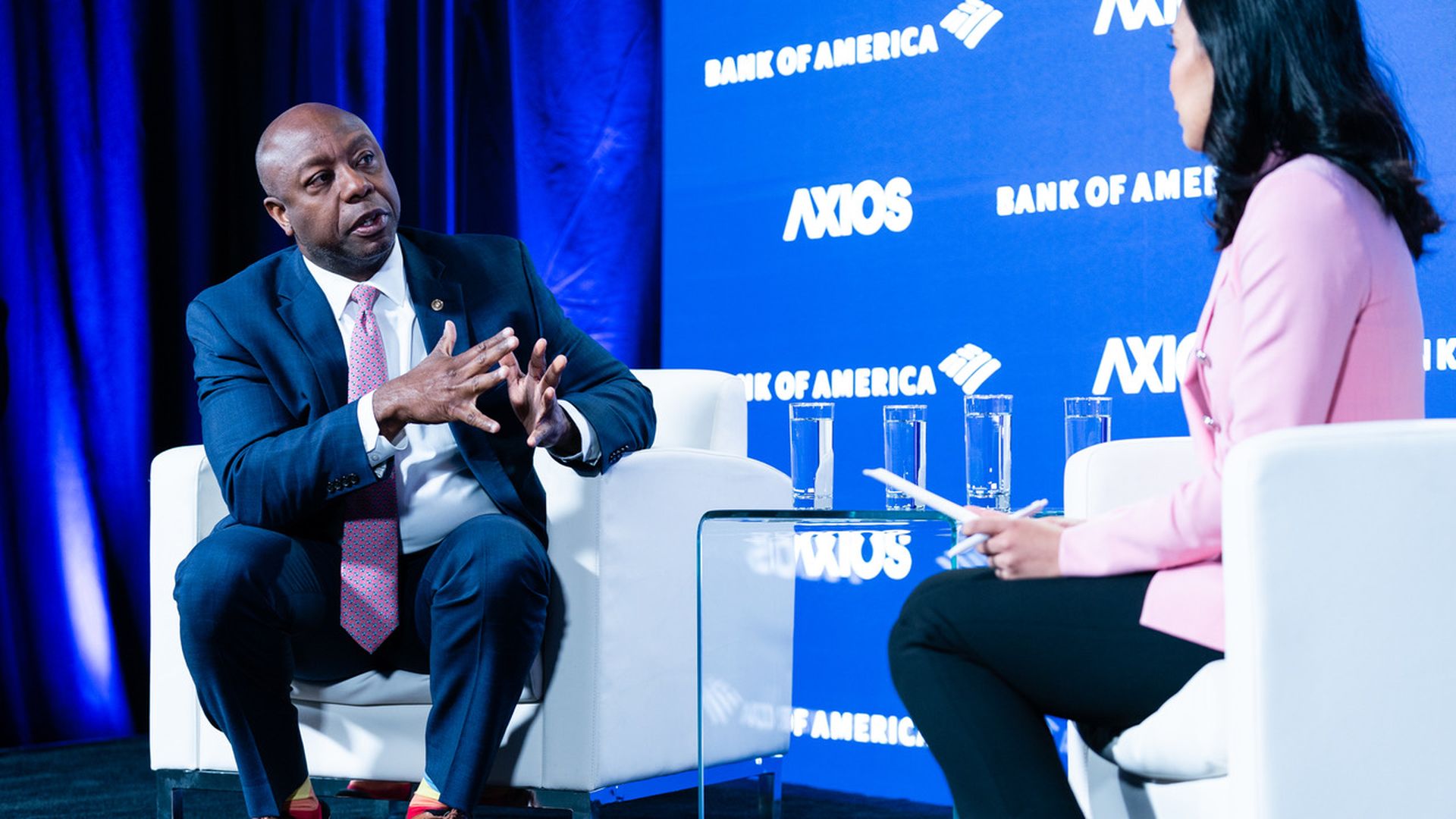 Republican presidential candidate Sen. Tim Scott skirted questions during an Axios News Shapers event Wednesday about whether he would support a six-week abortion ban, but reiterated his support for a 15-week ban.
Driving the news: The South Carolina lawmaker said if elected, his first objective "on the issue of life is to cultivate a culture that protects life," during his first in-person event since announcing his campaign.
The big picture: Republican presidential candidates are starting to confront abortion politics head on, as the issue in the post-Roe era has been electorally perilous for the party.
Details: Scott, who previously said his state's recently-blocked six-week abortion ban was "good news," told Axios' Sophia Cai in Washington, D.C. Wednesday: "If I were president of the United States, I would certainly have a 15-week limit."
"I've also said very clearly, because I think you have to tell the American people the truth, even the 15-week limit is not possible unless we change the hearts and minds of the American people, because it can't get through Congress," Scott continued.
The Republican presidential hopeful, who also said Wednesday that he is "100% pro-life conservative," said last month that be supports a 20-week federal abortion ban.
Go deeper... 2024 Republicans eye new abortion battle lines
Go deeper