South Carolina abortion ban set to test state Supreme Court ruling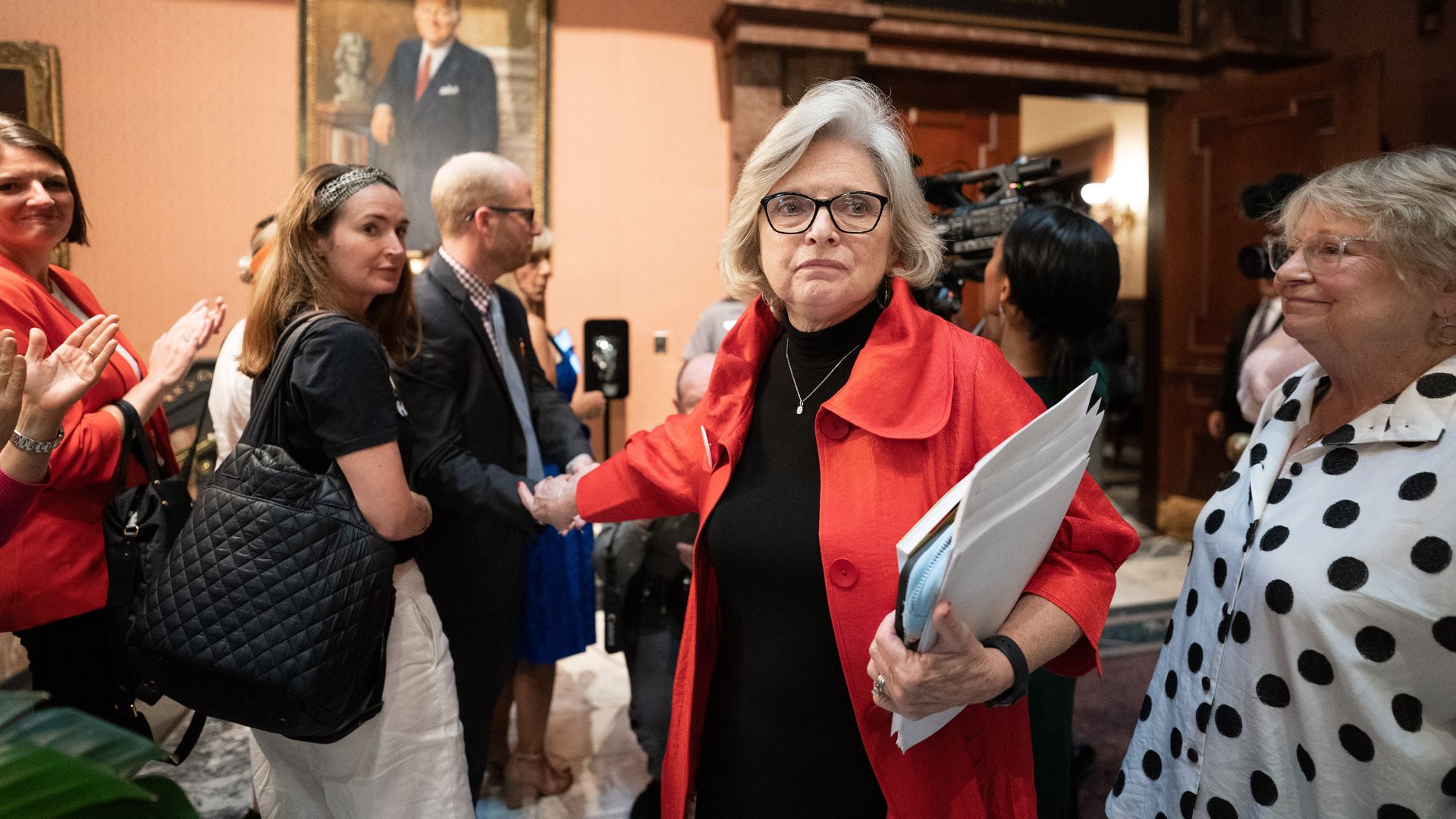 South Carolina's GOP-controlled State Senate voted to ban abortions after about six weeks of pregnancy on Tuesday despite opposition from the chamber's five women, including three Republicans.
The big picture: Planned Parenthood South Atlantic's South Carolina office praised the three Republican, one Democrat and one independent women lawmakers for their attempted filibuster and vowed to challenge the legislation, which Gov. Henry McMaster (R) pledged to sign soon.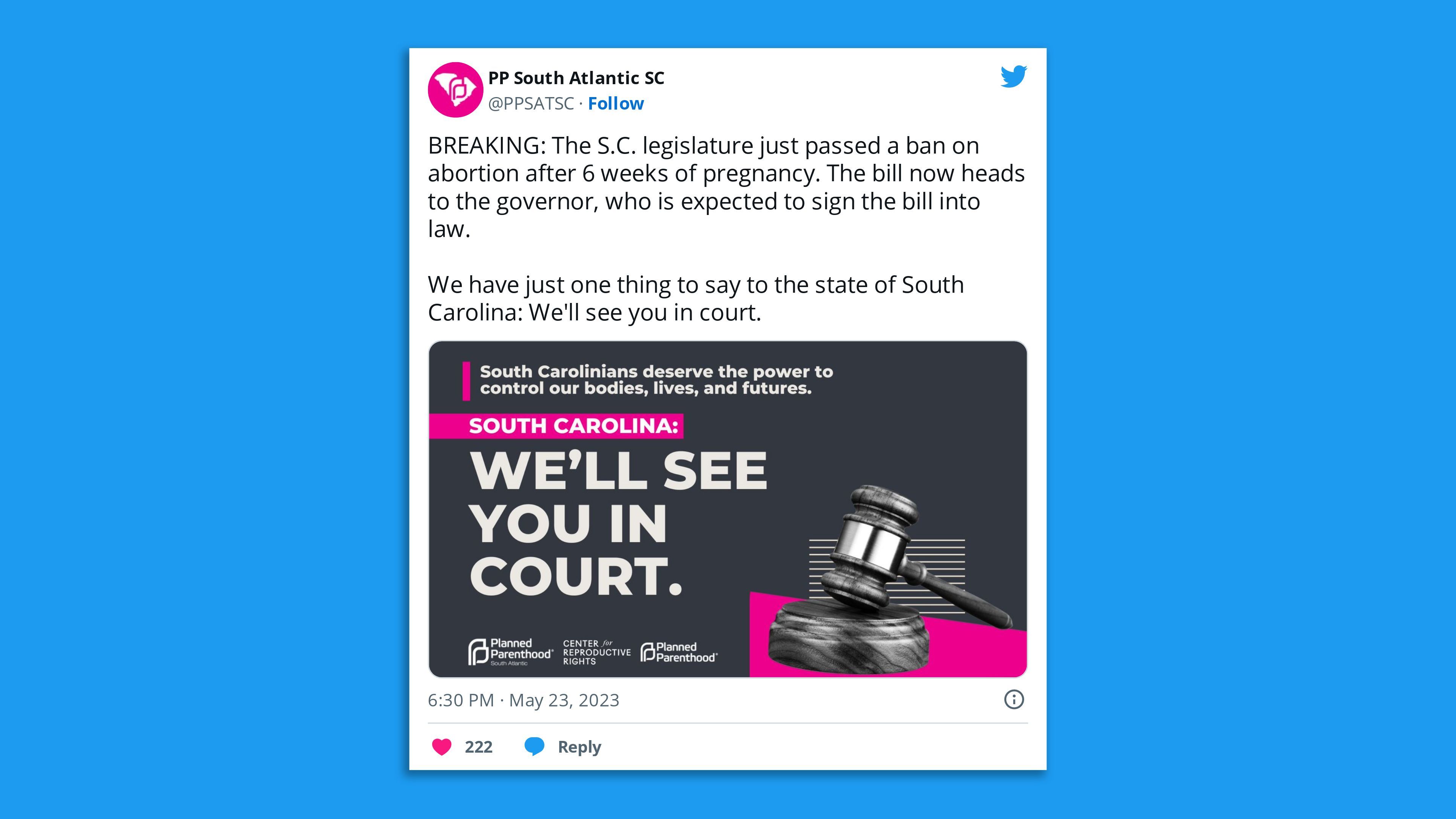 State Sen. Katrina Shealy (R), one of the coalition of women known as the "sister senators," unsuccessfully proposed amending the bill to a 12-week ban.
Abortion is currently legal in South Carolina up until 22 weeks of pregnancy — making it one of the only Southern states where the procedure is legal up until that point, per Axios' Oriana González.
What we're watching: The state's Supreme Court struck down a previous six-week abortion ban in South Carolina last January after finding that such a law violated the state's constitution.
The ban would make abortions illegal in South Carolina when cardiac activity is detected, usually as soon as six weeks — well before many people know they are pregnant.
What they're saying: Planned Parenthood South Atlantic in a Twitter post said the women senators had "courageously fought to protect the rights of South Carolinians to make their own decisions about their bodies."
"They blocked a near-total ban & fought hard against this 6-week ban today," it added.
Shealy said Tuesday: "We are not God. We need to let people make decisions for themselves."
The other side: McMaster tweeted that the "General Assembly has handled this issue in a thoughtful, transparent and collaborative manner. Tonight, our state is one step closer to protecting more innocent lives. I look forward to signing this bill into law as soon as possible."
Go deeper