South Carolina Supreme Court strikes down state's 6-week abortion ban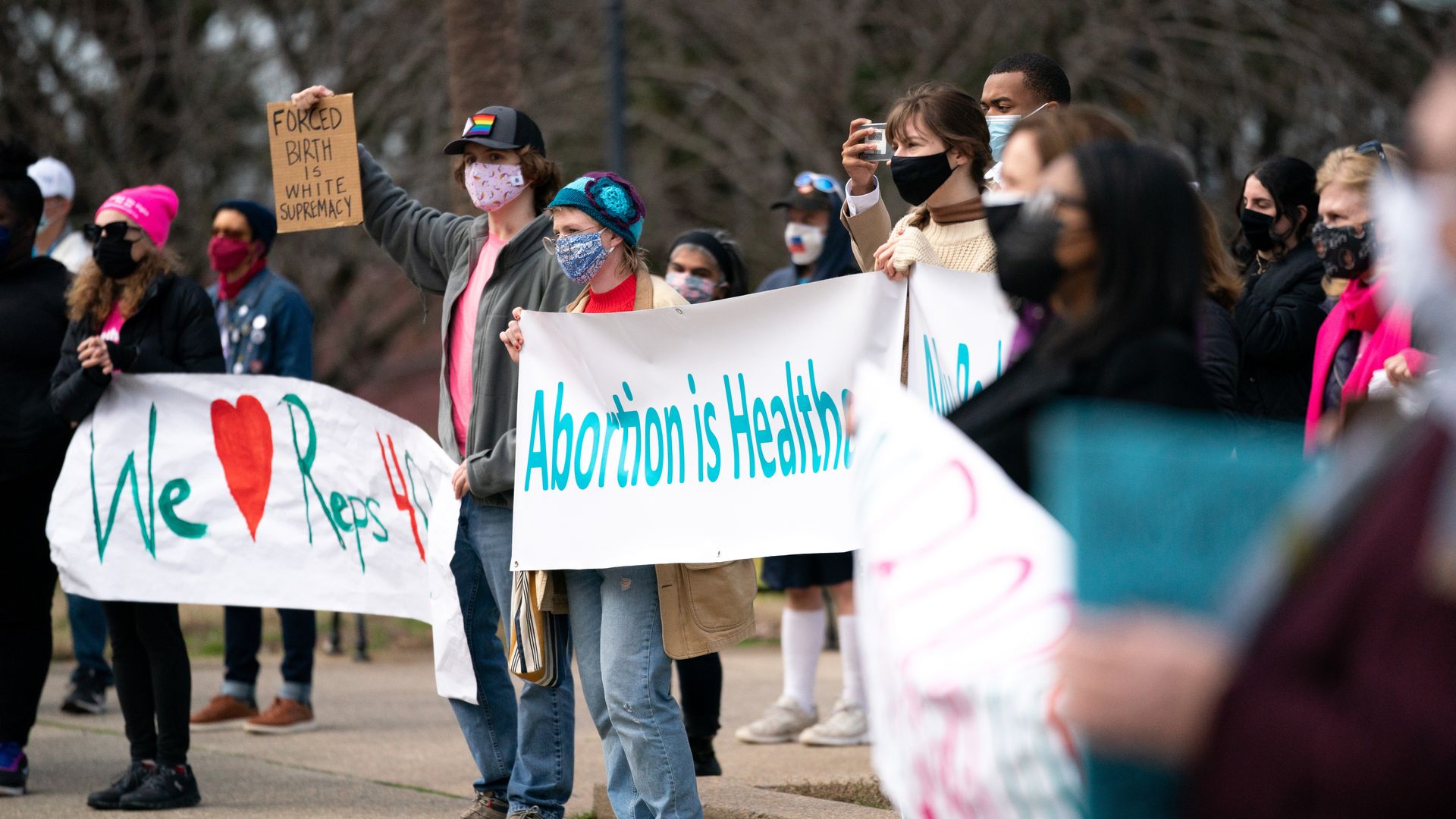 The South Carolina state Supreme Court on Thursday struck down the state's six-week abortion ban, asserting that such a law violates the state's constitution.
Driving the news: The law had been blocked since 2021, but took effect shortly after the Supreme Court overturned Roe v. Wade. Following this decicion, abortion remains legal in South Carolina up until 22 weeks of pregnancy — making it one of the only Southern states where the procedure is legal up until that point.
This is the first state supreme court to decide whether abortion is a constitutional right since Roe fell, according to a spokesperson from the Center for Reproductive Rights, which was part of the case.
Catch up fast: The court had temporarily blocked the ban back in August while it considered a legal challenge from abortion providers.
State of play: In a 3-2 decision, the court said that it violated the South Carolina Constitution. The three justices that supported striking down agreed that it specifically went against the state's right to privacy.
"[F]ew decisions in life are more private than the decision whether to terminate a pregnancy. Our privacy right must be implicated by restrictions on that decision," wrote Justice Kaye Hearn.
Hearn said the six-week ban was an "unreasonable restriction upon a woman's right to privacy and therefore unconstitutional."
Additionally, the court said six weeks is "not a reasonable period" for a person to determine if they are pregnant and to decide to get an abortion.
Details: The ban — which has "medical emergency" exceptions — made abortions illegal in South Carolina when cardiac activity is detected, usually as soon as six weeks and well before many people know they are pregnant.
Under the law, an abortion provider who violates the law would have faced a fine of $10,000 and two-year imprisonment.
What they're saying: "The court's decision means that our patients can continue to come to us, their trusted health care providers, to access abortion and other essential health services in South Carolina," said Jenny Black, president and CEO of Planned Parenthood South Atlantic, one of the plaintiffs in the case.
"This is a monumental victory in the movement to protect legal abortion in the South," Black added.
Go deeper