Republicans can't shake their post-Roe election slump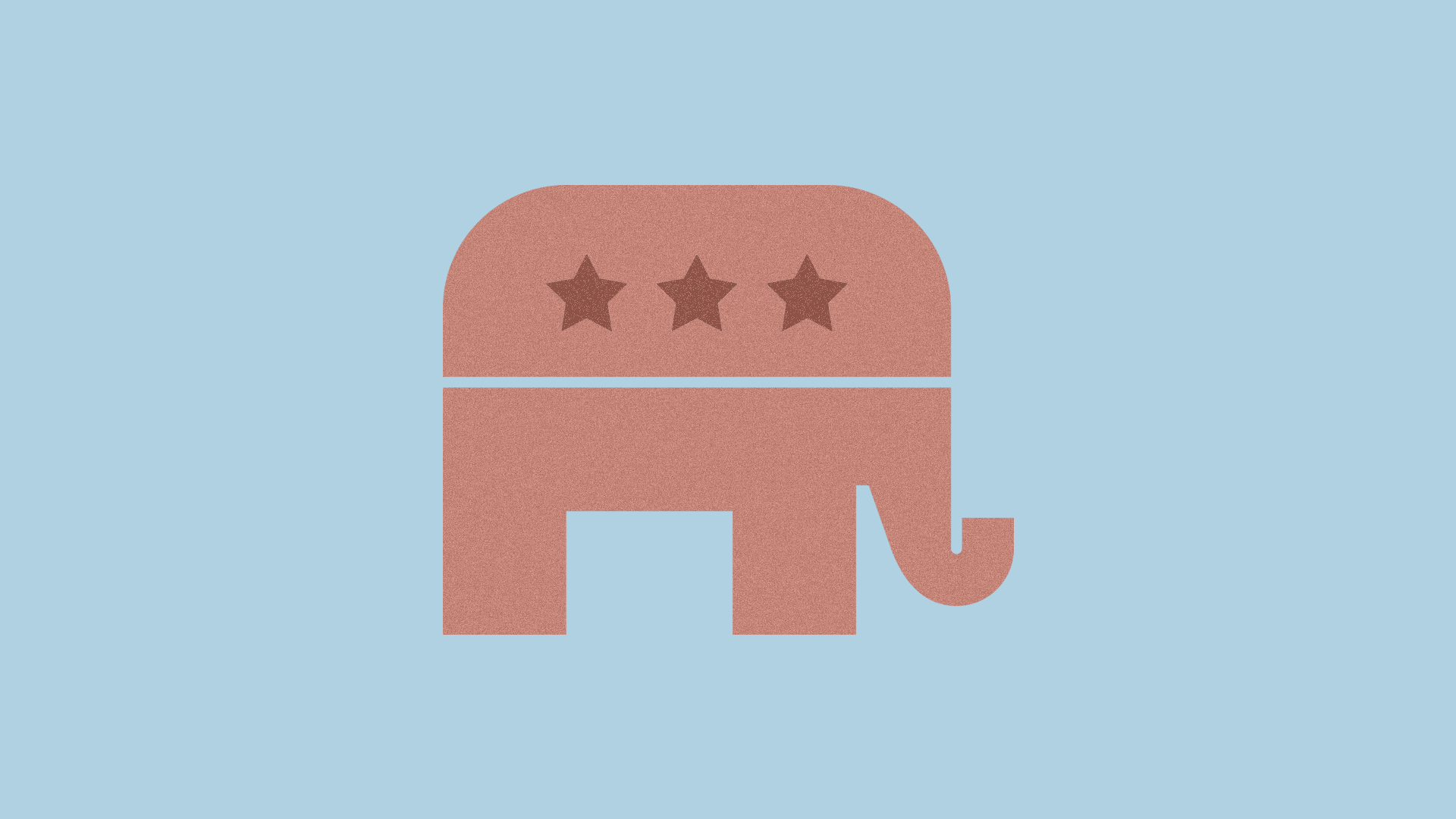 In the 11 months since the Supreme Court overturned Roe v. Wade, Republicans have underperformed in federal, judicial, statewide and local elections across the country.
Why it matters: Abortion isn't the only factor driving their election woes, especially in local races. But a toxic party brand can easily trickle down-ballot, and the GOP so far hasn't been able to navigate the voter backlash that began with a New York special election last August.
Driving the news: Jacksonville on Tuesday elected its second Democratic mayor in 30 years, with Donna Deegan upsetting Daniel Davis — a Republican endorsed by Gov. Ron DeSantis — in Florida's largest city.
It was the first major election in Florida since DeSantis signed a six-week abortion ban — which a March poll found 75% of Florida residents oppose — in a private ceremony close to midnight last month.
In Colorado Springs, Colorado, independent businessman Yemi Mobolade was elected the first non-Republican mayor since 1979 — a "political earthquake" in a conservative stronghold, according to local media.
In Pennsylvania, Democrats held on to their one-seat state House majority by winning a special election in the Philadelphia suburbs, allowing them to block a GOP-backed referendum on limiting abortion rights.
By the numbers: Across 18 state legislative races held this year, including yesterday, Democrats have outperformed the 2020 presidential results by an average of six points, according to a Daily Kos Elections analysis first reported by The Washington Post.
In Wisconsin's Supreme Court election last month, a liberal judge defeated the conservative candidate by 11 points in a race defined by abortion rights.
House Speaker Kevin McCarthy (R-Calif.) is still dealing with the fallout from the GOP's underperformance in the midterms, which gave him a tenuous four-seat majority.
The big picture: The multi-layered landscape of elections in this country can't be simplified to a single issue. But abortion is a proven electoral vulnerability for Republicans — and there's a strong chance it gets worse.
Former President Trump, who is in a battle with DeSantis over whether Florida's six-week abortion ban is too harsh, boasted today: "I was able to kill Roe v. Wade."
President Biden seized on Trump's remarks, tweeting: "That's about as clear as it gets. Donald Trump and MAGA Republicans are responsible for killing Roe v. Wade. And if you vote for them, they'll go even further."
What to watch: The Republican National Committee has acknowledged that abortion hurt the GOP in the midterms, and is now urging candidates to address the issue "head on."
But if that means more vocally defending abortion restrictions that are overwhelmingly opposed by moderates and independents, it could spell further trouble in the coming election cycle.
Editor's note: This story has been corrected to credit Daily Kos Elections with the analysis of legislative races, rather than the Washington Post.
Go deeper