RNC chair says GOP 2024 candidates must address abortion issue "head on"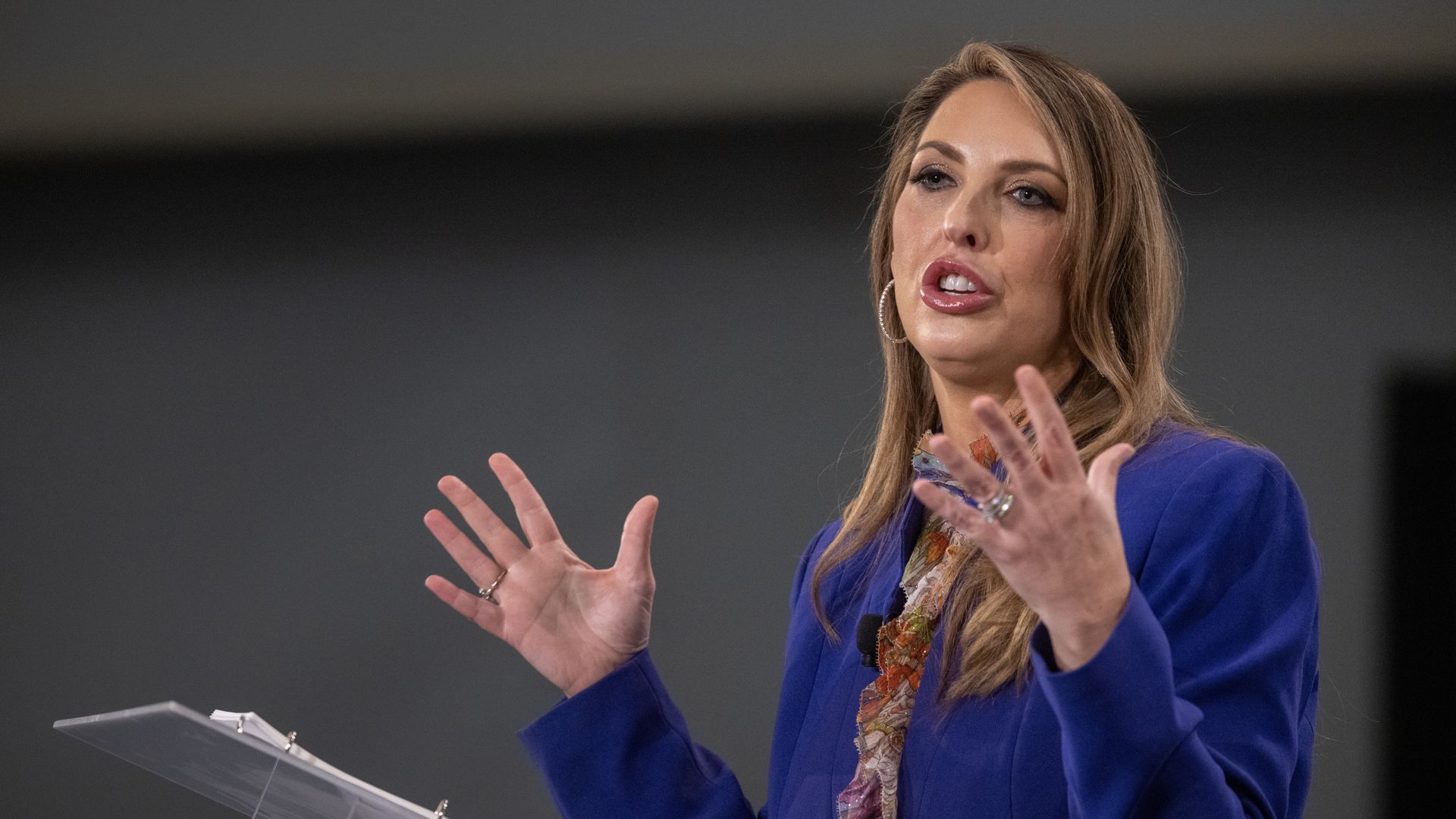 Republican National Committee Chair Ronna McDaniel said Sunday GOP 2024 presidential election candidates must directly address the issue of abortion.
Driving the news: Abortion emerged as a key issue at the Midterm Elections following the conservative-dominated Supreme Court's overturning of Roe v. Wade last year, as Democrats won key seats on abortion rights platforms and voters in three states approved protections for the procedure.
What they're saying: "Abortion was a big issue in key states like Michigan and Pennsylvania," said McDaniel during her appearance on "Fox News Sunday."
"So the guidance we're going to give to our candidates is you have to address this head on," she added.
"The Democrats spent $360 million on this and many of our candidates across the board refused to talk about it, thinking, oh, we can just talk about the economy and ignore this big issue, and they can't."
McDaniel told anchor Shannon Bream Republican candidates should put Democrats "on the defensive and articulate where you stand."
Meanwhile, Republican presidential candidate Asa Hutchinson told CNN's "State of the Union" on Sunday he would sign a federal abortion ban if elected, but he'd "advocate for the exceptions of the life of the mother" and in cases of rape or incest.
"I believe that's where the American public is," the former Arkansas governor added. "I don't think anything will come out of Congress without those exceptions. And I certainly would sign a pro-life bill, but I would expect those exceptions to be in place."
Of note: Two bills severely restricting abortion in South Carolina and Nebraska's Republican-dominated legislatures both failed to pass last Thursday.
State Sen. Merv Riepe (R) of Nebraska, who was seeking an amendment to extend the proposed six-week abortion ban to 12 weeks, which also failed, warned colleagues "they should heed signs that abortion will galvanize women to vote them out of office," per AP.
More from Axios:
Editor's note: This article has been updated with comment from Republican presidential candidate Asa Hutchinson and further context.
Go deeper