Arkansas' ex-governor says abortion will move to back burner in 2024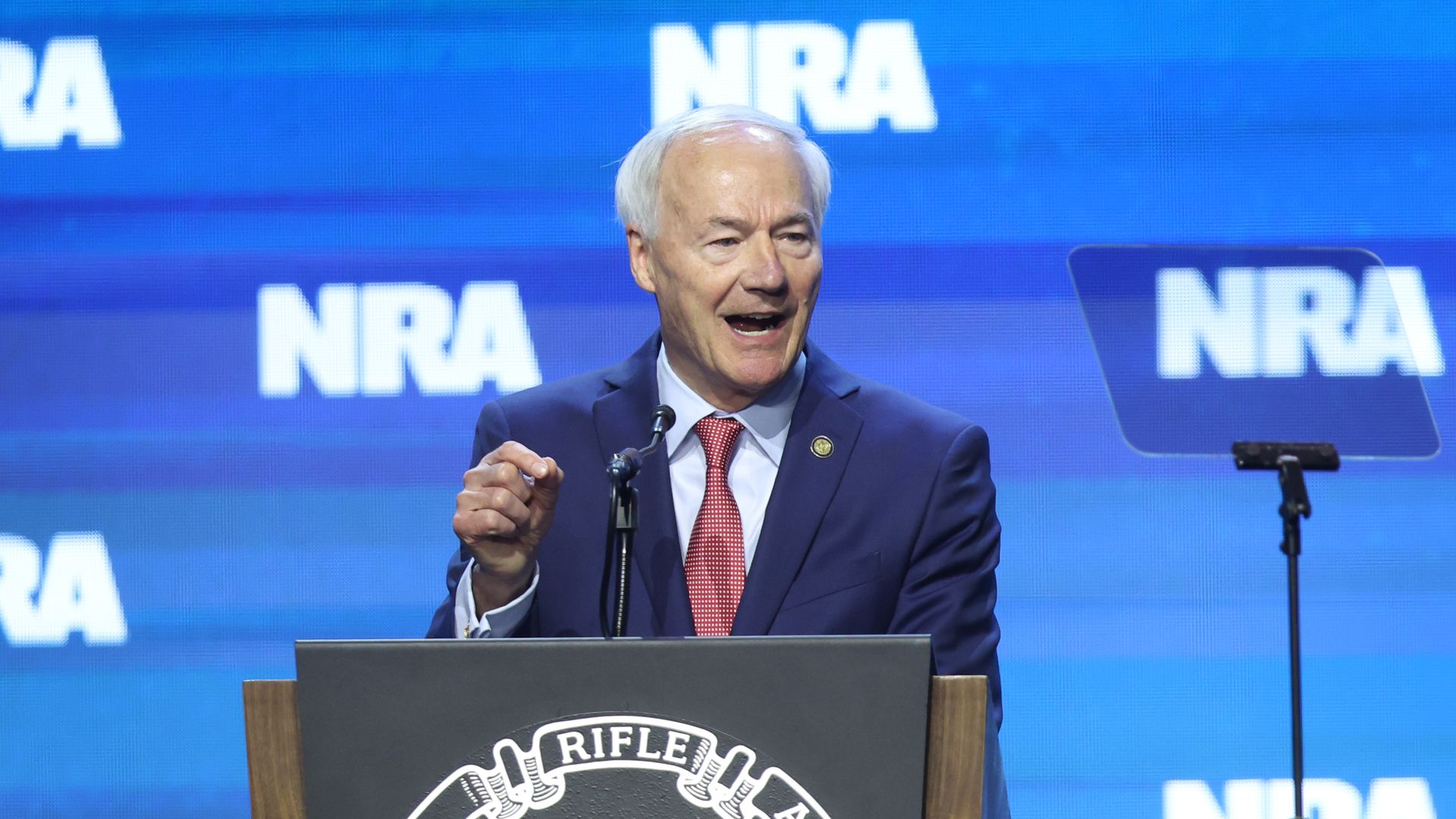 Abortion won't be a priority for voters in 2024, according to former Gov. Asa Hutchinson, who announced earlier this month that he intends to run for the Republican presidential nomination.
What he's saying: "It's going to have a political impact," Hutchinson said of abortion in an interview with NBC News airing Tuesday. "But it'll settle as time goes on. The important thing for candidates, for anybody in the public arena, is to state your conviction."
He said each state will resolve the debate about exceptions — such as for rape and incest — through their legislatures.
While there may be dissenting opinions within the party, Hutchinson said it's important for the GOP to continue with its pro-life position.
Of note: Hutchinson told the Iowa Capital Dispatch last week that he thinks the other issues that are going to be critically important are still the economy, it's still the strength of our military and how we're going to approach and counter China and their aggressiveness."
"So I don't see [abortion] as an issue that's going to hurt us long term," he added.
Reality check: The Supreme Court's reversal of Roe v. Wade last summer was seen at the time as a huge victory for the GOP; however, the backlash to new abortion restrictions has been furious and could box Republicans into defending rigid, unpopular policies in next year's elections, Axios' Zachary Basu writes.
Meanwhile, Hutchinson told the Iowa Capital Dispatch it's appropriate for a court to review the FDA's ruling on mifepristone, an abortion drug normally used alongside a second pill, misoprostol.
"The states are going to determine whether it's permissible or not, regardless of what the courts say," Hutchinson said in the interview.
What's next: Hutchinson will hold an event in Bentonville next Wednesday to formalize his announcement and reveal his platform.
Go deeper