Conservatives target DeSantis on national abortion ban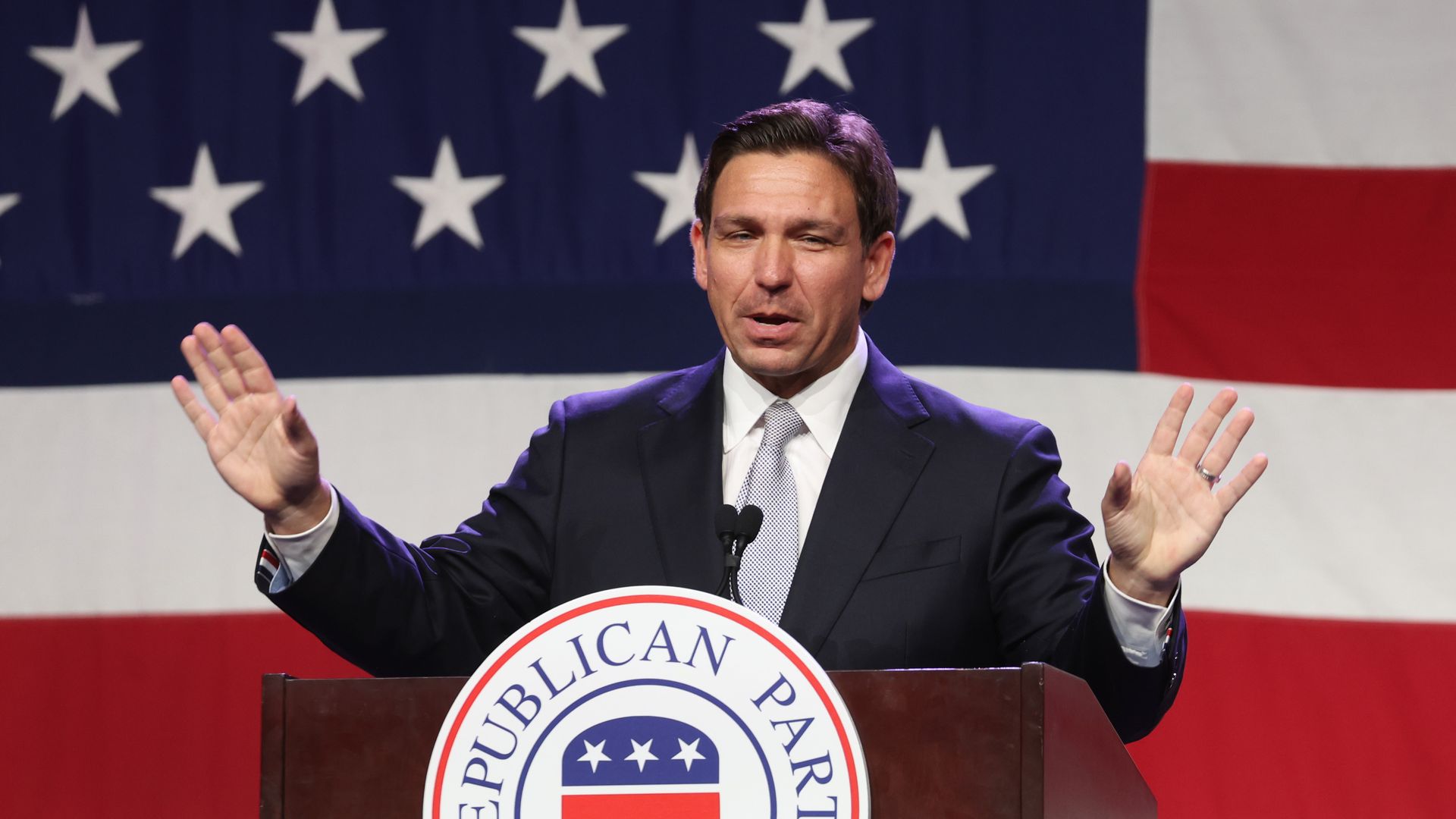 The conservative Susan B. Anthony Pro-Life America group criticized Florida Gov. Ron DeSantis on Monday for sidestepping whether he would support a federal ban on abortion.
Driving the news: "A pro-life president has a duty to protect the lives of all Americans," SBA president Marjorie Dannenfelser said in a statement.
"Gov. DeSantis's dismissal of this task is unacceptable to prolife voters. A consensus is already formed. Intensity for it is palpable and measurable."
DeSantis has been aggressively campaigning in Iowa and trying to court evangelical voters there as he struggles to gain ground against former President Trump in the 2024 Republican primary.
Zoom in: DeSantis, who signed into law one of the most restrictive abortion laws in the country, recently told commentator Megyn Kelly that he'll be a "pro-life president and I'll come down on the side of life."
"I'm going to be a leader with the bully pulpit to help local communities and states advance the cause of life, but I really believe right now in our society, it's really a bottom-up movement and that's where we've had most success," DeSantis said during the interview.
Dannenfelser in response said that calling for abortion restrictions despite roadblocks in Congress "is where presidential leadership matters most."
The other side: DeSantis' campaign rejected the criticism and said in a statement that he "delivers results and acts, especially when it comes to protecting life."
"This unjustified attack on him is another example of the D.C. political games that have seen conservatives falter in Washington while Gov. DeSantis has produced unmatched conservative victories in Florida," press secretary Bryan Griffin said in a statement.
Go deeper: DeSantis' 2024 pitch: Make America Florida
Go deeper