DeSantis on Trump pardon: "I'm going to do what's right for the country"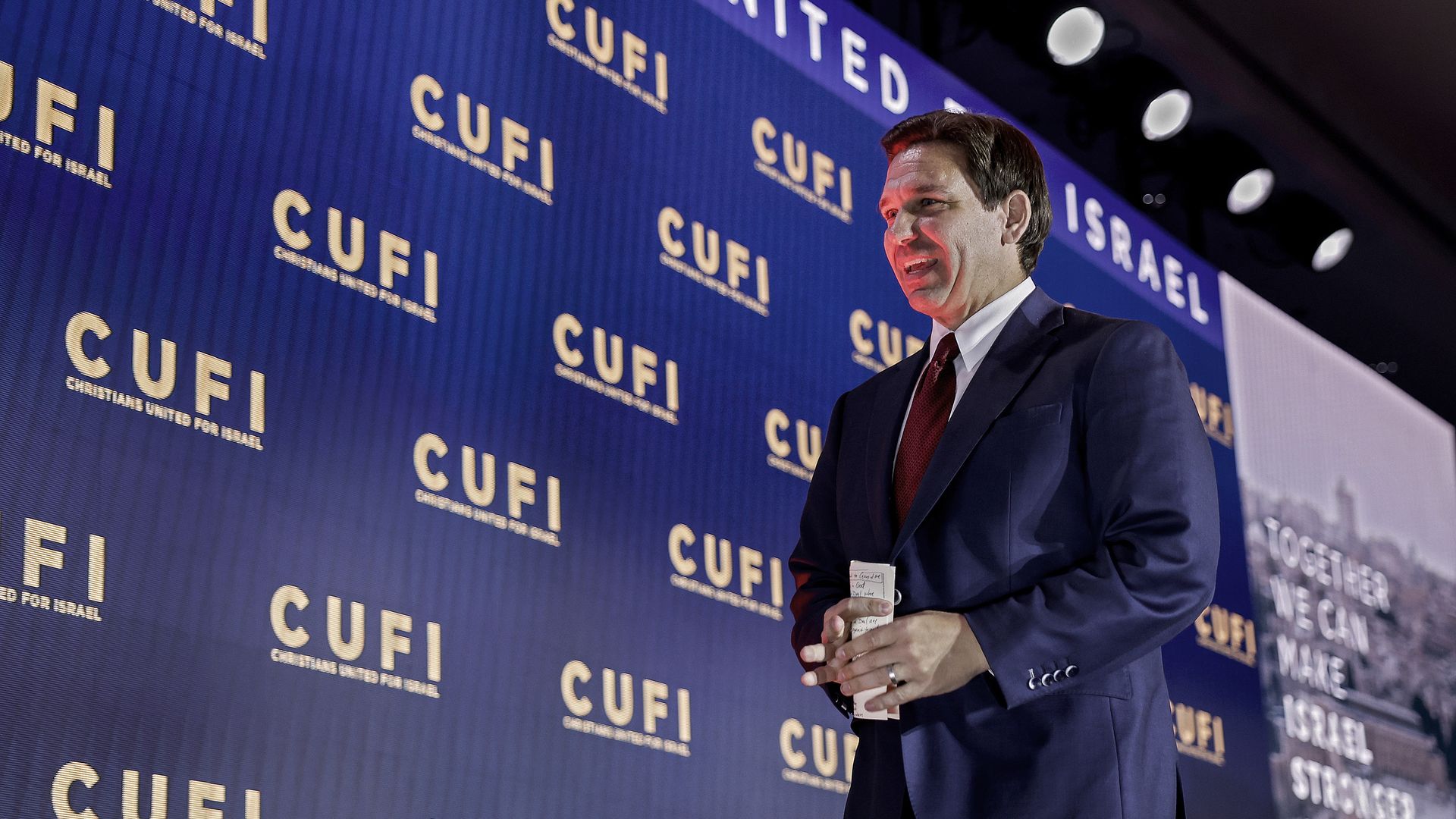 Florida Gov. Ron DeSantis, in an interview airing Friday, did not rule out pardoning former President Trump if elected president in 2024.
The big picture: DeSantis also echoed comments he made earlier this month and said that it would not be "good for the country to have an almost 80 year-old former president go to prison."
Driving the news: "I'm going to do what's right for the country," DeSantis said in an excerpted interview on SiriusXM's The Megyn Kelly Show.
DeSantis mentioned when President Ford gave his predecessor Richard Nixon a "full, free and absolute pardon" in 1974 for all crimes he "committed or may have committed."
"At the end of the day, do we want to move forward as a country or do we want to be mired in these past controversies?" DeSantis said.
"I think the public wants a fresh start."
What's next: Trump faces the prospect of a possible criminal indictment by special counsel Jack Smith's office over the Jan. 6 Capitol riot and his efforts to undermine President Biden's 2020 election victory.
Asked about the potential indictment, DeSantis said that Trump "could've obviously leaned in harder" on Jan. 6.
"Even his own kids were texting, saying he needs to do more," DeSantis said, but downplayed the notion that Trump's actions were criminal.
Go deeper: GOP field's Jan. 6 tightrope
Go deeper