GOP field's Jan. 6 tightrope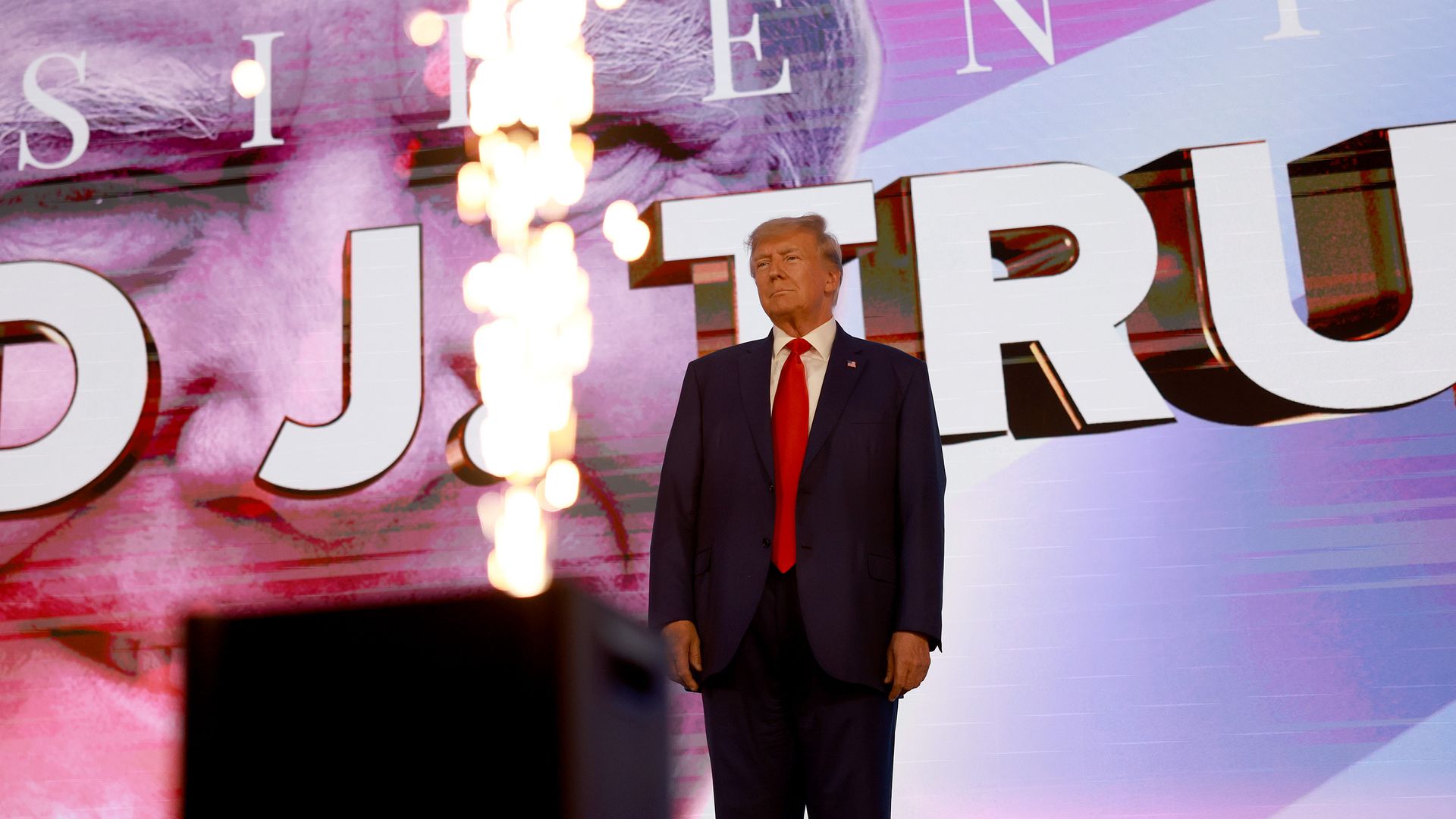 Donald Trump's rivals are at risk of pleasing no one with their response to his potential third indictment — empowering the GOP front-runner by refusing to condemn him while irking a base that sees no room for nuance on Jan. 6.
Why it matters: Leading GOP candidates have argued in recent days that Trump's actions on Jan. 6 were irresponsible but not criminal. Straddling that line won't make the race any closer — but it could backfire if special counsel Jack Smith unveils an indictment as damning as his last one.
Smith's inquiry extends far beyond Trump's literal words on the day of Jan. 6 — the center of Republicans' defense — with at least three sets of charges under consideration: deprivation of rights, conspiracy to defraud the U.S. and witness tampering.
Testimony has been supplied by virtually every figure involved in Trump's months-long campaign to overturn the election — and thousands of pages of new evidence are still streaming in.
Driving the news: Florida Gov. Ron DeSantis told comedian Russell Brand on Friday that Jan. 6 "was not an insurrection," accusing the media of concocting the narrative that it was "a plan to somehow overthrow the government."
Earlier last week, DeSantis said Trump "should have come out more forcefully" to call off the mob attacking the Capitol — but downplayed the notion that the president's inaction was criminal.
Former Vice President Mike Pence, who has testified to the grand jury and whose life was threatened by Trump supporters on Jan. 6, echoed that sentiment on CNN on Sunday.
"While his words were reckless, based on what I know, I am not yet convinced that they were criminal," Pence said.
Former South Carolina Gov. Nikki Haley has repeatedly criticized the "drama" surrounding Trump and his legal battles, but told CNBC on Monday that she would support the former president if he wins the nomination.
Vivek Ramaswamy said on Fox News on Saturday: "[B]ad judgment is not the same thing as a crime, and when we conflate the two, that sets a dangerous precedent for this country."
Sen. Tim Scott (R-S.C.), who was present in the Capitol on Jan. 6, said last week that he would "only hold responsible the very people who threatened my life, and the former president did not threaten my life."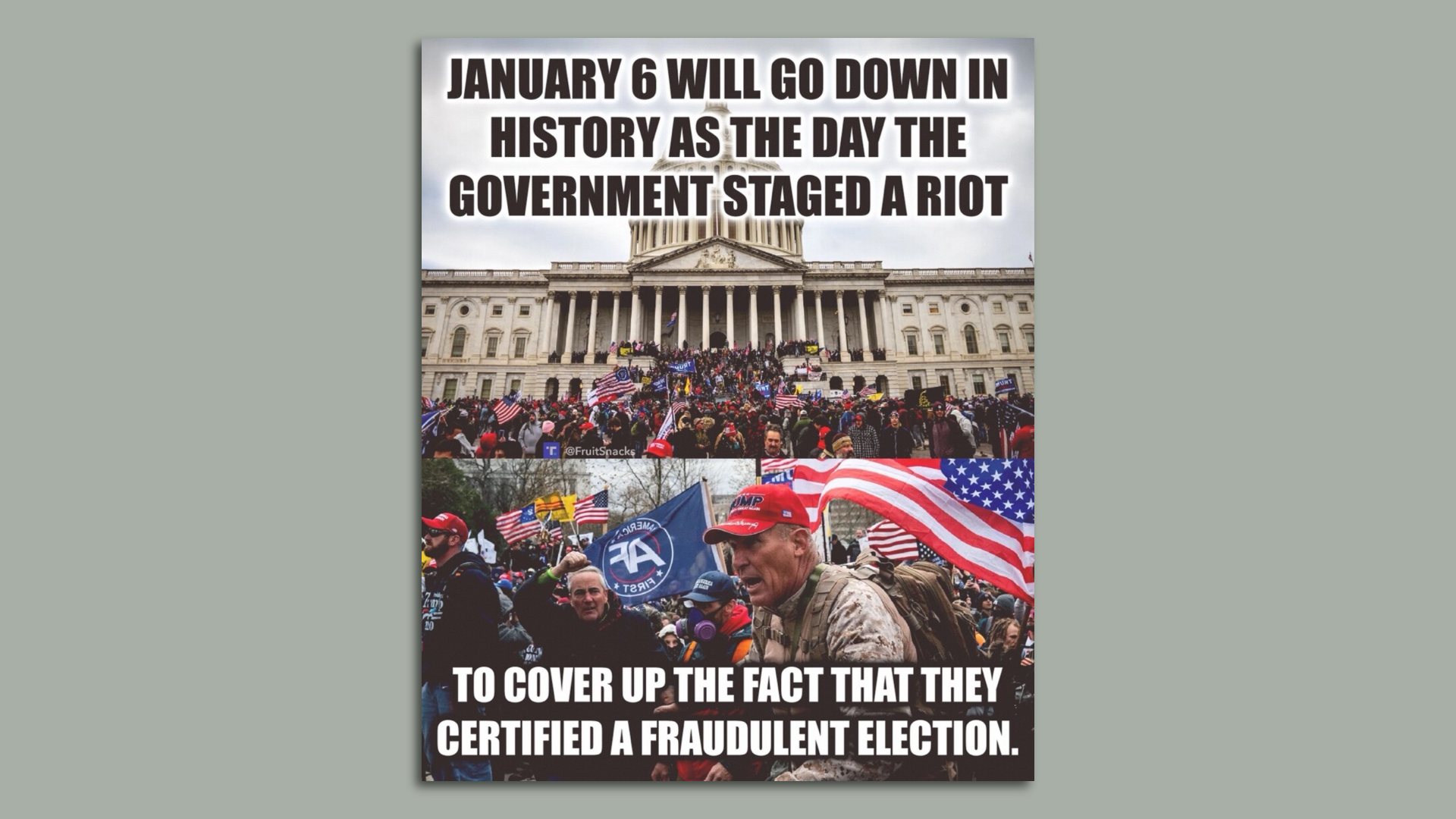 Between the lines: For Trump and his most loyal supporters, anything short of embracing Jan. 6 as a righteous protest has become a personal affront.
Trump's allies attacked DeSantis last week for his mild criticism about Trump's behavior on Jan. 6 — drawing a response from the DeSantis campaign that sounded a far a less critical note.
Trump, meanwhile, has grown more radical on the issue as a possible indictment nears, reposting images over the weekend that baselessly claim Jan. 6 was "staged" by "the government."
The other side: Former New Jersey Gov. Chris Christie and former Arkansas Gov. Asa Hutchinson, both former federal prosecutors running in the anti-Trump lane, are the only two GOP candidates who have said Trump's actions on Jan. 6 are disqualifying.
Neither one is polling above 4% nationally.
Go deeper