Jack Smith swag is hot as Dems embrace Trump foe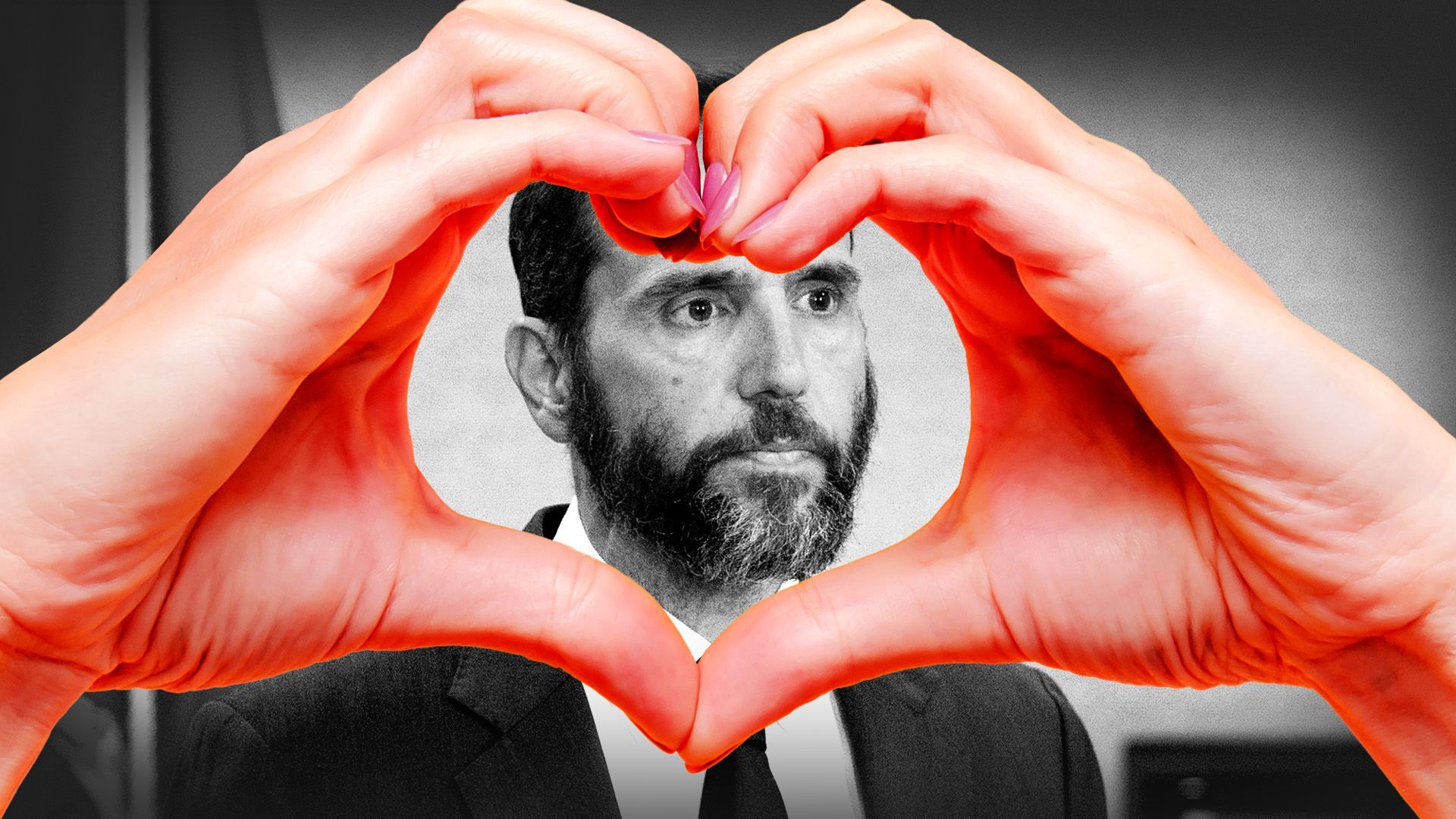 First there was Robert Mueller. Then there was Anthony Fauci. Now some Democrats have begun to embrace a new folk hero and Trump foe: special counsel Jack Smith.
The big picture: Some e-commerce shops are filling up with Smith-themed merchandise — T-shirts, sweatshirts, mugs, stickers, and even a baby blanket —celebrating the prosecutor who's pressing the federal charges against former President Trump in the classified documents case.
Why it matters: It's the latest example of how cults of personality form on both the left and right in this polarized era of American politics.
A similar phenomenon has long surrounded Trump himself. Sites backing him sell every sort of paraphernalia — even items with a fake mug shot of Trump that say "Not Guilty."
Zoom in: For anti-Trumpers, the online shop Etsy now has more than 50 Smith-themed products, including:
The web store Zazzle also includes Smith-themed trucker hats, baby blankets, throw pillows, tote bags, and even aprons in a charming bright yellow.
Redbubble is selling stickers and iPhone cases with a painted portrait of Smith that is a tad impressionistic.
An Orlando-based merchant behind classifiedshirts.com told The Hill earlier this week that he had sold about 1,600 Smith-inspired items since Attorney General Merrick Garland appointed Smith last year.
A spokesperson for Smith declined to comment.
Zoom out: Smith is the latest government official to be embraced by Democrats for investigating or confronting Trump.
Mueller, the former special counsel who was charged with looking into the Trump campaign's ties to Russia, similarly was feted by liberals with "It's Mueller Time" merchandise and popular social media accounts such as "Mueller, She Wrote," on Twitter.
After COVID broke out, Fauci also was embraced as he publicly and privately clashed with Trump over the then-president's handling of the pandemic.
Fauci-inspired merchandise included prayer candles and "In Fauci We Trust" stickers — but also prompted a wave of anti-Fauci merchandise peddled by Republicans.
That included the "Don't Fauci My Florida" gear that Florida Gov. Ron DeSantis' campaign sold in 2021 to criticize health officials' calls for shutdowns during the pandemic.
What's next: Trump could be indicted again soon; prosecutors in Georgia have been investigating him for allegedly trying to overturn that state's election results in 2020.
Go deeper