DeSantis pivots on Trump indictment news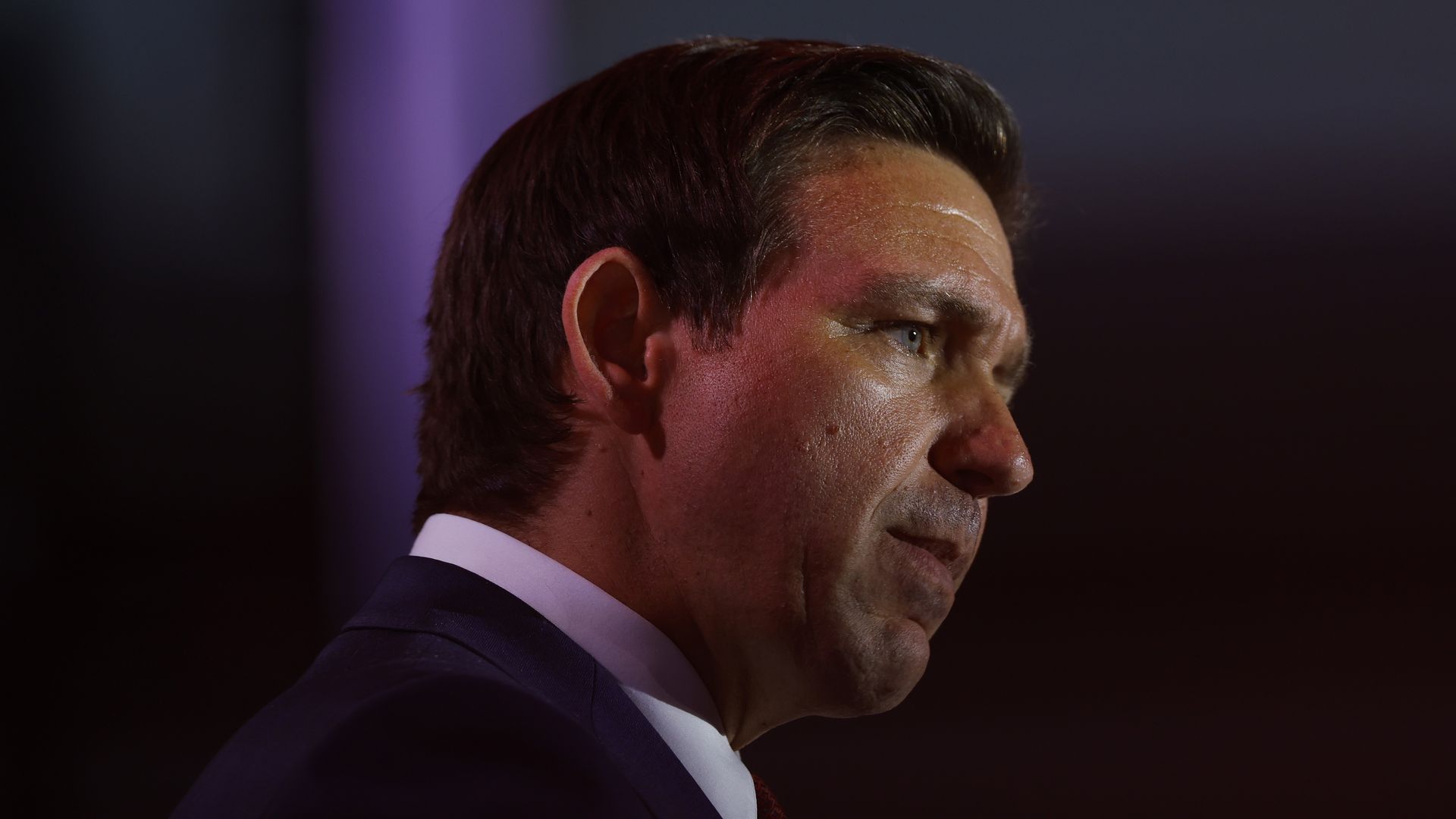 Florida Gov. Ron DeSantis said Tuesday that he does not think former President Trump should be charged over Jan. 6, adding that it would not "be good for the country."
Why it matters: DeSantis also tried to distance himself from another potential Trump indictment and said during an interview with CNN that "this country needs to have a debate about the country's future."
"I don't think it serves us good to have a presidential election focused on what happened four years ago, in January, and so I want to focus on looking forward, I don't want to look back," DeSantis said.
Echoing the sentiment of some of his Republican colleagues, DeSantis also railed against what he said was the weaponization of the Department of Justice.
"This country is going down the road of criminalizing political differences," DeSantis said.
The Florida governor during a campaign stop earlier on Tuesday said that Trump "should have come out more forcefully" on Jan. 6.
Zoom out: Trump said on Truth Social on Tuesday that he received a letter from special counsel Jack Smith informing him that he is a target of the grand jury investigation into efforts to overturn the results of the 2020 election.
Trump said that has four days to "report to the grand jury, which almost always means an arrest and indictment," he wrote.
Go deeper: DeSantis hits reset button
Go deeper