Bernie Sanders: Progressives must unite behind Biden against Trump threat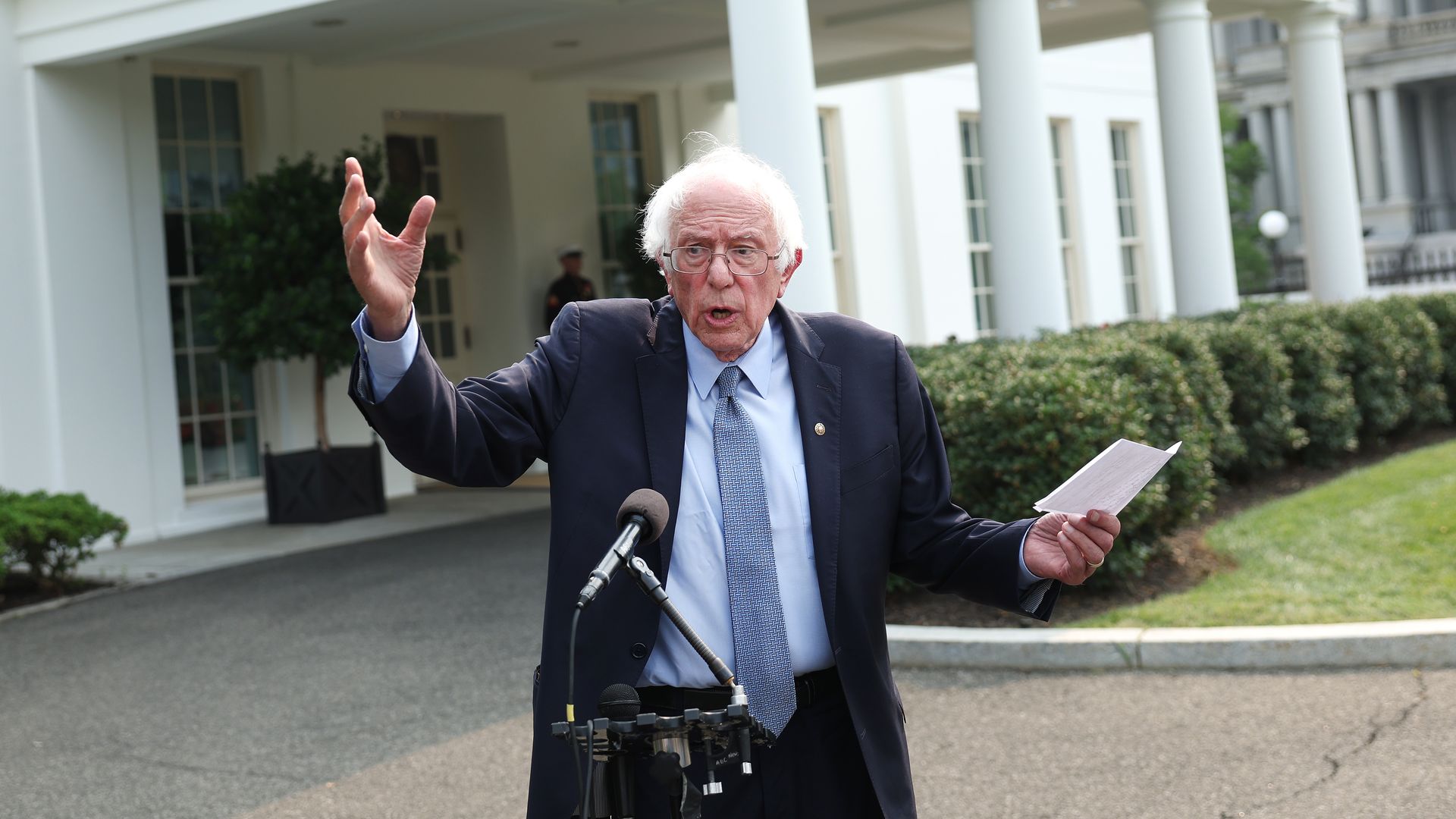 Sen. Bernie Sanders (I-Vt.) defended his endorsement of President Biden's 2024 re-election campaign Sunday after being criticized by third-party presidential candidate Cornel West.
Driving the news: Sanders was asked on NBC News' "Meet the Press" whether he thinks there should be "a robust discussion on this on the left if there were a competitive primary."
Sanders responded that there "has to be a unification of progressive people," given that former President Trump could potentially be the Republican presidential candidate — whom he described as "an authoritarian, and a very, very dangerous person."
He told NBC's Chuck Todd that progressives needed to be united to "make sure that women control their own body, that we deal with climate change, that we represent the needs of the working class of this country, and take on the billionaire class."
Meanwhile, Sanders responded on CNN Sunday to West's remarks that the Vermont senator was backing Biden because he's "fearful of neo-fascism of Trump."
"Where I disagree with my good friend Cornel West is, I think in these really, very difficult times where there is a real question whether democracy is going to remain in the United States of America," Sanders said on CNN's "State of the Union."
"I think we've got to bring the entire progressive community to defeat Trump or whoever the Republican nominee will be [and] support Biden."
Go deeper: Biden to run against MAGA in 2024, not just Trump
Go deeper