Maui County sues utilities over catastrophic Hawai'i wildfires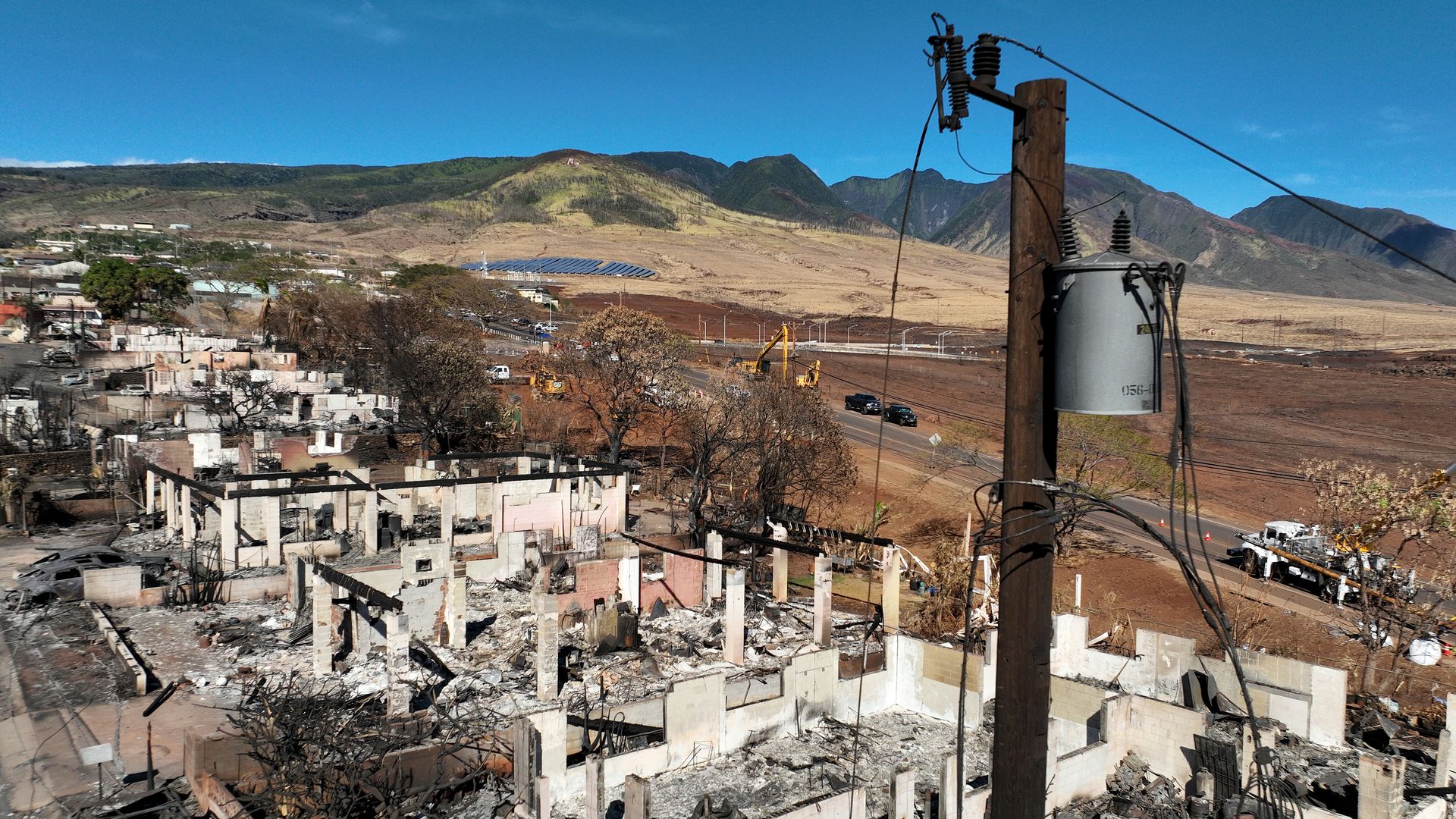 Maui County filed a lawsuit Thursday against Hawaiian Electric Company over the destructive wildfires that razed most of Lahaina earlier this month.
The big picture: While the cause of the deadliest U.S. wildfires in over a century and Hawai'i's worst-ever natural disaster remains under investigation, at least three lawsuits allege the wildfires were ignited by strong winds knocking down the Hawaiian Electric power lines.
Over 1,000 people are still missing from the fires that erupted across Hawaiʻi on Aug. 8. Hawaiian Electric has said it's investigating the cause.
The county is also suing Hawaiʻi's largest utility provider, along with Maui Electric Company, Hawaiʻi Electric Light Company and Hawaiian Electric Industries for "civil damages caused to the County's public property and resources caused by recent Maui fires, including fires in Lahaina and in Kula," per a statement from Maui County Thursday.
Driving the news: Maui County alleges the companies "acted negligently by failing to power down their electrical equipment despite a National Weather Service 'fire weather watch on August 6 and a National Weather Service Red Flag Warning on August 7," according to a statement.
The lawsuit claims power lines caused fires by igniting dry fuel like grass and brush.
Representatives for the companies being sued did not immediately respond to Axios' request for comment.
Zoom out: Researchers say climate change was also a contributing factor to the wildfires, driven by extreme winds from Hurricane Dora as it passed hundreds of miles to the southwest.
Go deeper