Hawai'i braces for crushing wildfire death toll with over 1,000 missing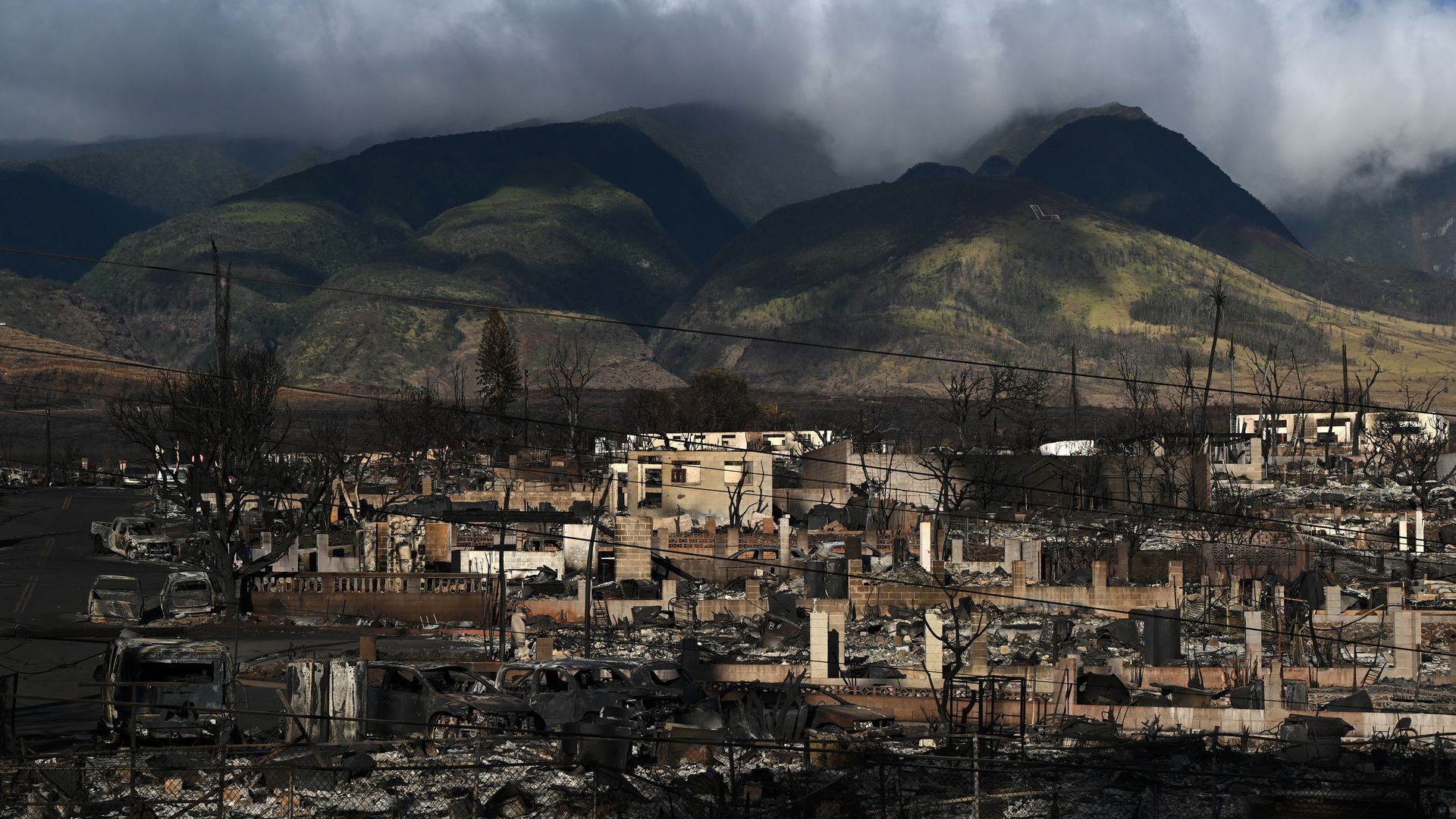 Over 1,000 people remain missing two weeks after Hawai'i's historic wildfires, as state officials warn the death toll will climb while search and recovery efforts continue.
The big picture: The fire that razed most of the historic town of Lahaina on Maui on Aug. 8 is already one of the deadliest wildfires in modern U.S. history, but the full extent of its devastation may not be known for a long while. Officials warned the number of those missing could fluctuate in the coming days.
At least 115 people have been confirmed to have died in the Lahaina fire, per a Maui County statement Tuesday.
Zoom in: Maui County Mayor Richard Bissen said Monday that 850 people were missing, but officials said at a briefing Tuesday that 1,000 to 1,100 people were unaccounted for and that number may rise if more reports come in.
Steven Merrill, FBI special agent in charge of the Honolulu field office, said at the briefing that "every day the numbers will change," but what officials were most "concerned about is trying to clear people from the list, and that has reliably gone down every day."
Officials at the briefing urged more people to provide DNA samples to help authorities identify victims.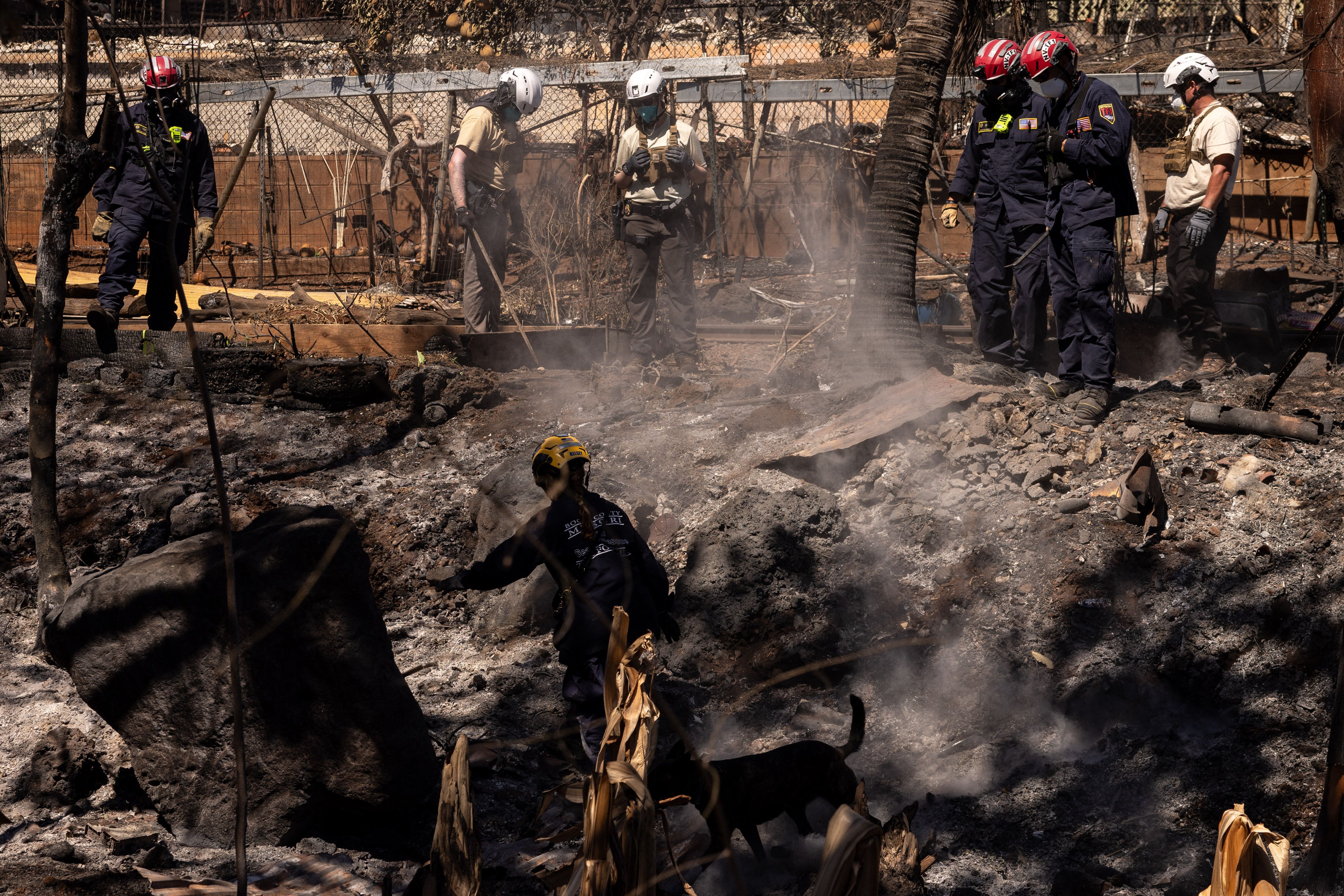 Of note: The deaths from the Lahaina fire have surpassed the toll from the 2018 Camp fire in California, which killed at least 85 people.
Many of the same people who were involved in search and recovery efforts after the Camp fire have traveled to Maui to help find and identify fire victims.
In addition to the fatalities, the fire destroyed more than 2,200 structures in the town.
Maui Police Chief John Pelletier said last week that rescuers who searched through the aftermath of 9/11 were involved in the search in Lahaina, as well as 20 cadaver dogs.
Search teams had completed a search of all single-story, residential properties in the disaster area and were switching "to searching multi-story residential and commercial properties," according to Maui County's Tuesday statement.
By the numbers: Maui County officials said the fire that tore through Lahaina had burned an estimated 2,170 acres and was 90% contained on Monday.
Several other fires that ignited on other Hawaiian islands nearly two weeks ago were also nearly contained. The Pulehu/Kihei fire on South Maui remained 100% contained.
The 2020 census estimated Lahaina's population was around 12,ooo at that time, though as a popular tourist destination, the number of people in the town fluctuates rapidly throughout the year.
Zoom out: The climate change-related fires were fueled by grasses dried by elevated temperatures and drought conditions and extreme winds from Hurricane Dora, which was passing the state hundreds of miles to the southwest.
At least three lawsuits — including two seeking class-action status — have been filed against Hawai'i's primary energy provider over the deadly fires.
The lawsuits allege that the fires, the causes of which have not been officially confirmed, were ignited by strong winds or trees damaging Hawaiian Electric's energized power lines.
A Washington Post investigation using security camera footage and sensor data indicates that the first reported fire on Maui likely started from a power line faulting, meaning it either contacted vegetation or another line or was knocked down.
Go deeper: Why Hawai'i's governor doesn't want developers buying burned land
Editor's note: This article has been updated with new details throughout.
Go deeper