Why the Maui wildfires were so deadly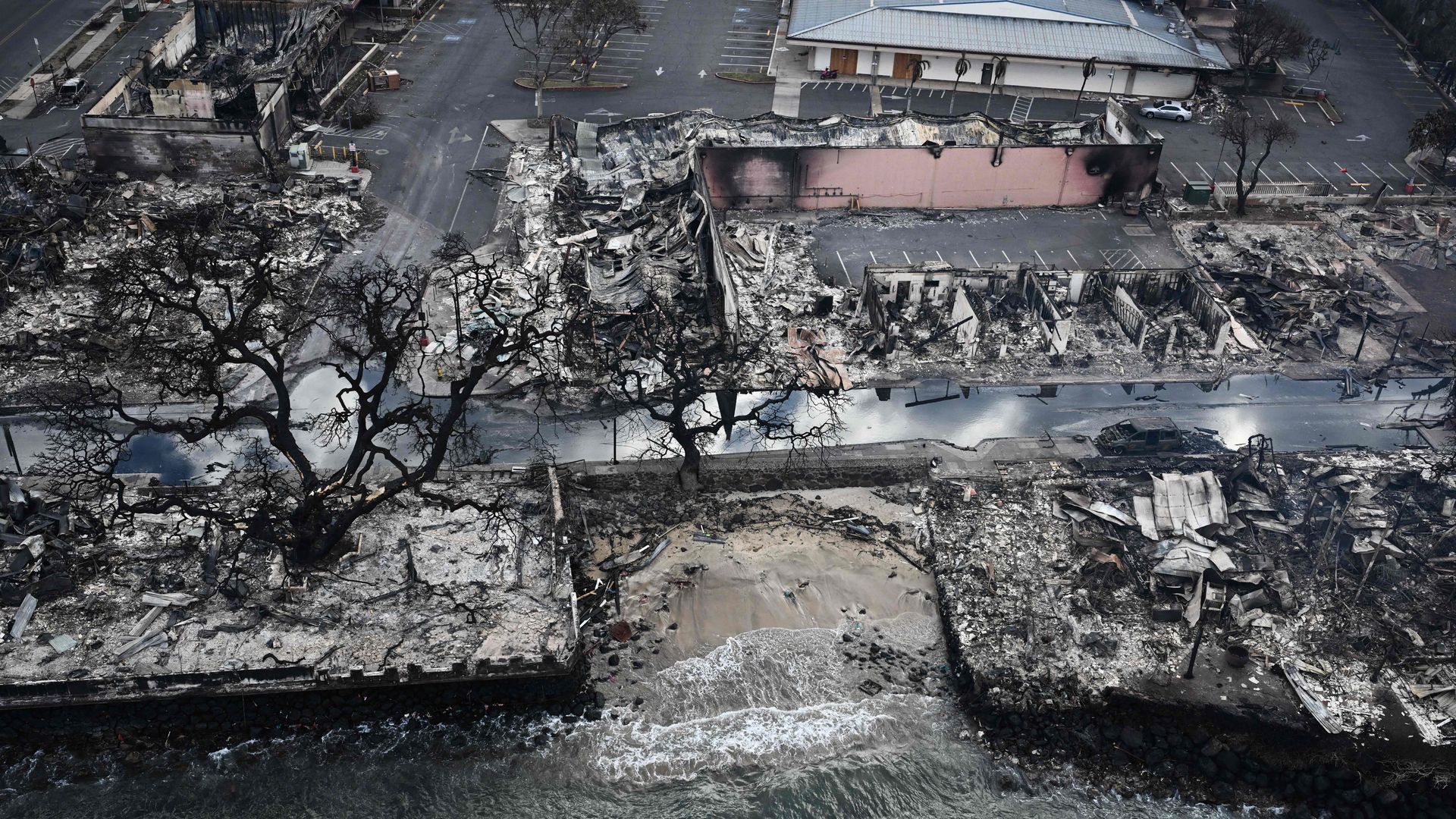 The devastating wildfires in Hawai'i this week killed more than 90 people and decimated the historic town of Lahaina on Maui Island.
The big picture: The fires are "likely the largest natural disaster in Hawai'i's state history," according to Hawai'i Gov. Josh Green.
Dozens of people have been injured and thousands have been displaced. Officials expect the death toll to continue rising.
Maui Mayor Richard Bissen told NBC News's "Today" on Friday that the death toll currently consists of casualties found outside. "We have not yet searched in the interior of the buildings."
How it happened: Extreme winds augmented by Hurricane Dora, coupled with existing drought conditions across Hawai'i, exacerbated the spread of the wildfires.
Researchers believe climate change was likely a contributing factor to the wildfires, exacerbating the drought and making wildfire fuels, like dried out vegetation, more flammable.
Nonnative grasses that are more flammable than indigenous plants have also proliferated across Hawai'i in recent years, exacerbating the wildfire risk.
Although wildfires aren't unusual in Hawai'i, the Maui fires were uncommonly ferocious, per the Washington Post.
Hurricane Dora helped create a pressure gradient between the north and south of Hawai'i that resulted in high winds sweeping across the islands. As the winds flowed down the slopes of mountains the air became hotter and drier, helping rapidly fan the flames.
State of play: Despite having the world's largest integrated outdoor public safety warning system, records show that Hawai'i's emergency warning sirens did not sound even as the wildfires closed in on residents, AP reported.
Some residents found out about the fires when they were already physically near.
Officials sent emergency alerts sent to mobile phones, radios and televisions, but it remains unclear how many of those warnings reached residents amid power and cell service outages, per AP.
Go deeper: Before and after: Satellite images show Hawai'i wildfire devastation
Editor's note: This story was updated with additional information.
Go deeper