READ: Key witness in Trump Mar-a-Lago case changed testimony, DOJ says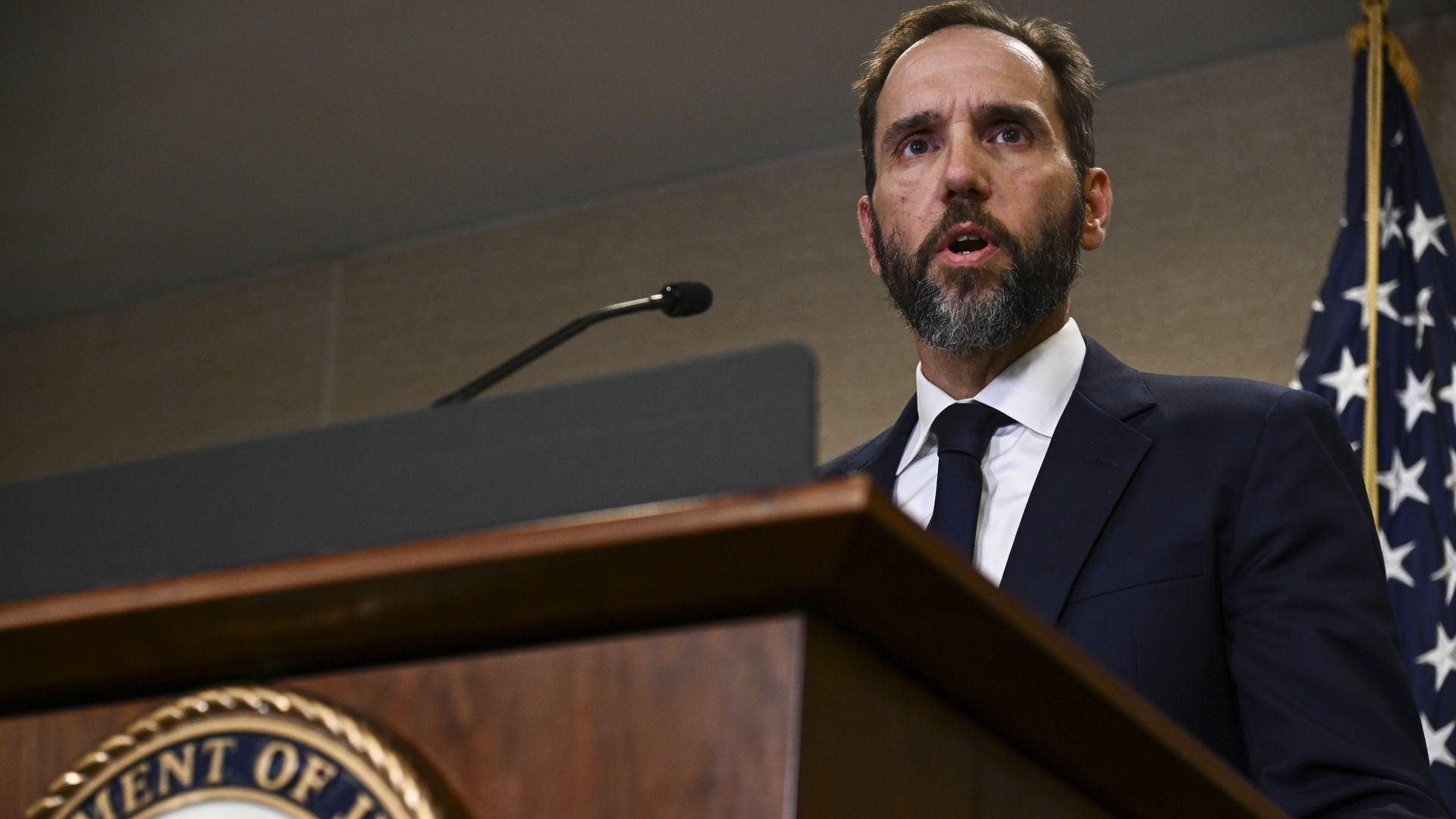 A key witness in former President Trump's classified documents case "retracted his prior false testimony" after hiring a new lawyer — and ditching the one paid for by a Trump PAC, prosecutors said Tuesday.
Of note: The Justice Department's court filing in Florida reveals that an investigation by a federal grand jury in Washington, D.C., which ultimately led to Trump and his co-defendants being charged in the Florida case, was completed on Aug. 17.
The notice comes after District Judge Aileen Cannon, the Trump- appointed judge overseeing the case in Florida, demanded an explanation on "the legal propriety of using an out-of-district grand jury" on a matter pending before her court in Fort Pierce.
The big picture: The federal charges brought against Trump last month relied largely on the testimony of the Mar-a-Lago employee, identified in media reports as IT worker Yuscil Taveras, whom prosecutors allege was asked to delete surveillance footage subpoenaed by investigators.
Driving the news: Immediately after receiving new counsel, Taveras changed his testimony and provided information implicating Trump, Carlos De Oliveira and aide Walt Nauta, per the new filing from special counsel Jack Smith's office that identifies the IT worker as "Trump Employee 4."
Taveras' legal expenses were previously covered by Trump's Save America PAC. The new lawyer he hired is from the federal defender's office in Washington.
Between the lines: It's not unusual for campaigns to pay for their staff's legal costs, but prosecutors appear to see potential conflicts of interest in Trump's dealings with witnesses, Axios' Zachary Basu reports.
Catch up quick: The superseding indictment alleged that in June 2022, Mar-a-Lago property manager De Oliveira pulled aside another employee at Trump's Florida residence, identified in media reports as Taveras, and asked for their conversation to remain private.
In a scene the indictment describes in remarkable detail, De Oliveira is accused of telling Taveras that "the boss" wanted the server housing surveillance footage to be deleted — a request Taveras allegedly said he could not help with.
For the record: Trump, Nauta and De Oliveira deny any wrongdoing and have each pleaded not guilty to all charges in the case.
Read the DOJ's filing, via DocumentCloud:
Go deeper: Trump's fear of "flippers"
Editor's note: This article has been updated with details of the Justice Department's notice on the D.C. grand jury.
Go deeper