Mar-a-Lago worker pleads not guilty in Trump classified documents case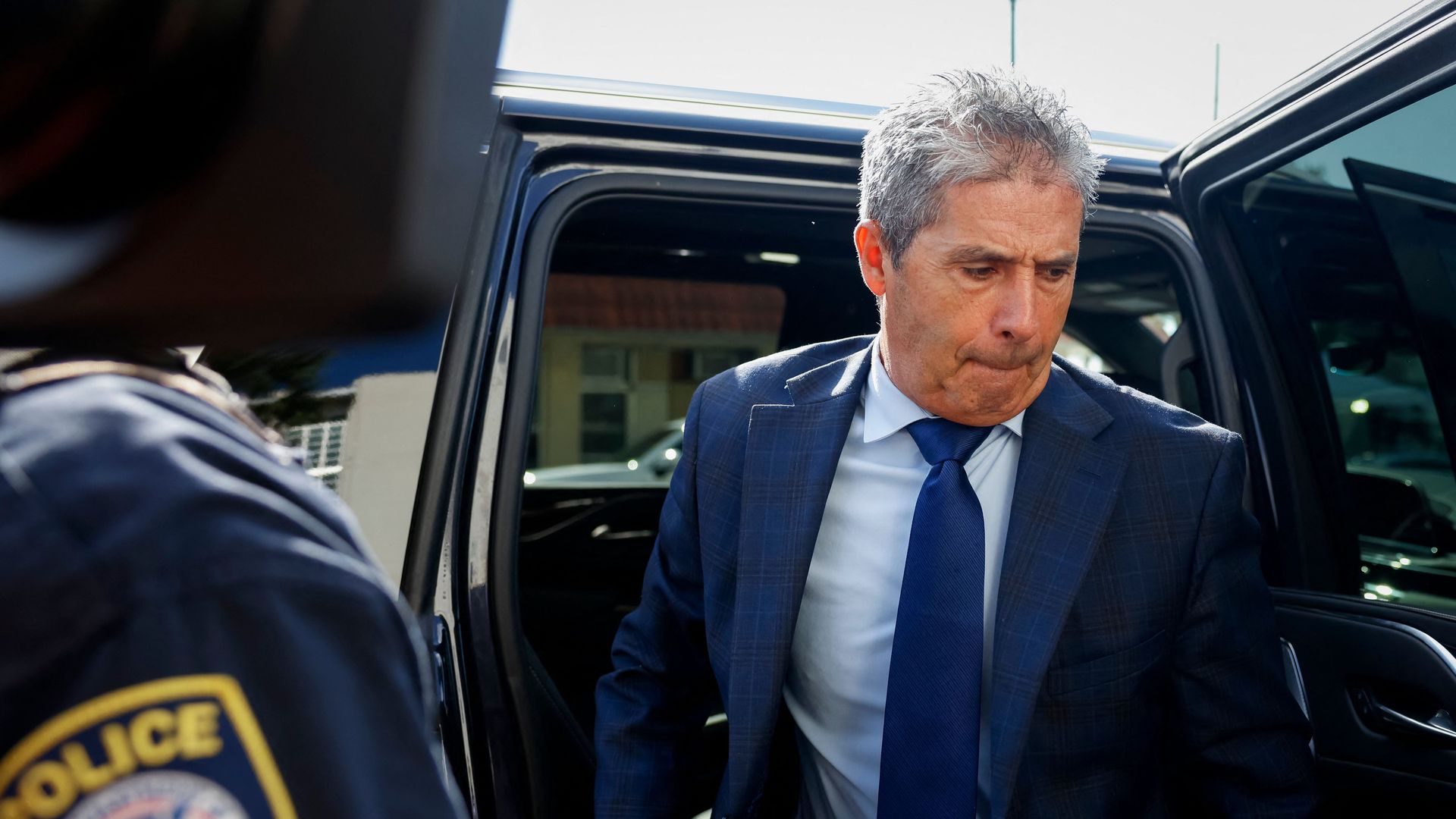 Mar-a-Lago club property manager Carlos De Oliveira, the third defendant in the classified documents case involving former President Trump, pleaded not guilty to all charges on Tuesday, multiple outlets reported.
Driving the news: De Oliveira was allegedly asked by Trump and co-defendant Walt Nauta to help delete security camera footage at Mar-a-Lago to prevent it from being handed to the federal grand jury, according to last month's superseding indictment.
State of play: This was De Oliveira's third court appearance, after previous arraignments were delayed because he did not have a Florida-based attorney, as required by the court, per AP.
De Oliveira is facing four charges, including conspiracy to obstruct justice; making false statements; altering, destroying, mutilating, or concealing an object; and corruptly altering, destroying, mutilating or concealing a document, record or other object, per the superseding indictment.
De Oliveira has worked at Mar-a-Lago for more than 10 years, ultimately becoming the estate's property manager in Jan. 2022, Politico reported.
The big picture: The Department of Justice unsealed its initial indictment regarding Trump's handling of classified documents in June, in which Nauta was named as a co-conspirator.
De Oliveira was charged in the case in the superseding indictment, which also levied additional charges against Trump and Nauta.
Trump and Nauta had previously pleaded not guilty to all charges in the case and denied any wrongdoing.
The trial related to Trump's handling of classified documents is set to begin next May.
Zoom out: De Oliveira's plea comes a day after Trump was indicted for the fourth time, charging him and 18 allies over alleged efforts to overturn Georgia's 2020 election results.
Editor's note: This is a breaking news story and will be updated with more information.
Go deeper