Judge overseeing Trump documents case criticizes special counsel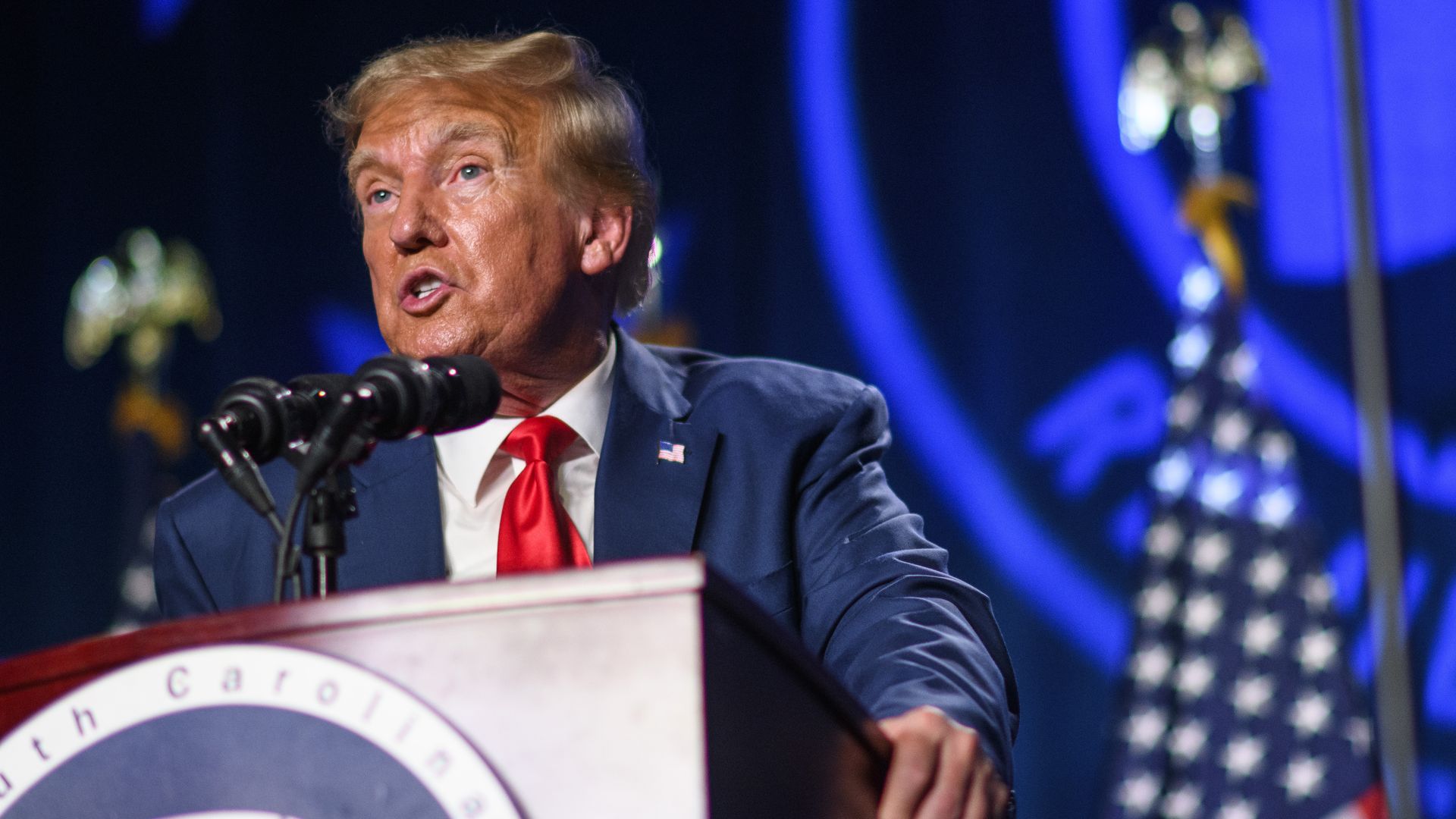 The judge overseeing former President Trump's classified documents case on Monday rebuked federal prosecutors and struck two of their filings.
Driving the news: Florida District Judge Aileen Cannon, a Trump appointee, also demanded an explanation of "the legal propriety of using an out-of-district grand jury proceeding to continue to investigate and/or to seek post-indictment hearings on matters pertinent to the instant indicted matter in this district."
State of play: In the filing, Cannon responded to the prosecution's request for a hearing on potential conflicts of interest concerning Trump defendant Walt Nauta's lawyer, Stanley Woodward.
"A potential conflict exists because Mr. Woodward previously represented one witness and currently represents two other witnesses who the Government may call to testify at the trial of his client Nauta," prosecutors wrote in a court filing last week.
The situation could leave Woodward "in the position of cross-examining past or current clients," prosecutors added.
Nauta's lawyers will need to respond to the motion for the hearing and address the existence of the grand jury by Aug. 17, Cannon wrote in the filing Monday.
The prosecution is required to file its response by Aug. 22.
The big picture: A federal grand jury in Miami indicted Trump in June on charges related to retaining classified information and obstruction of justice.
A superseding indictment in July levied additional charges in the documents case, alleging that Trump and Nauta sought to have a Mar-a-Lago maintenance worker delete security camera footage in order to prevent it from being provided to the grand jury.
A separate grand jury in Washington, D.C. indicted Trump on four counts last week over alleged efforts to overturn the 2020 election.
Go deeper