Trump's indictment blocks out Biden's bad news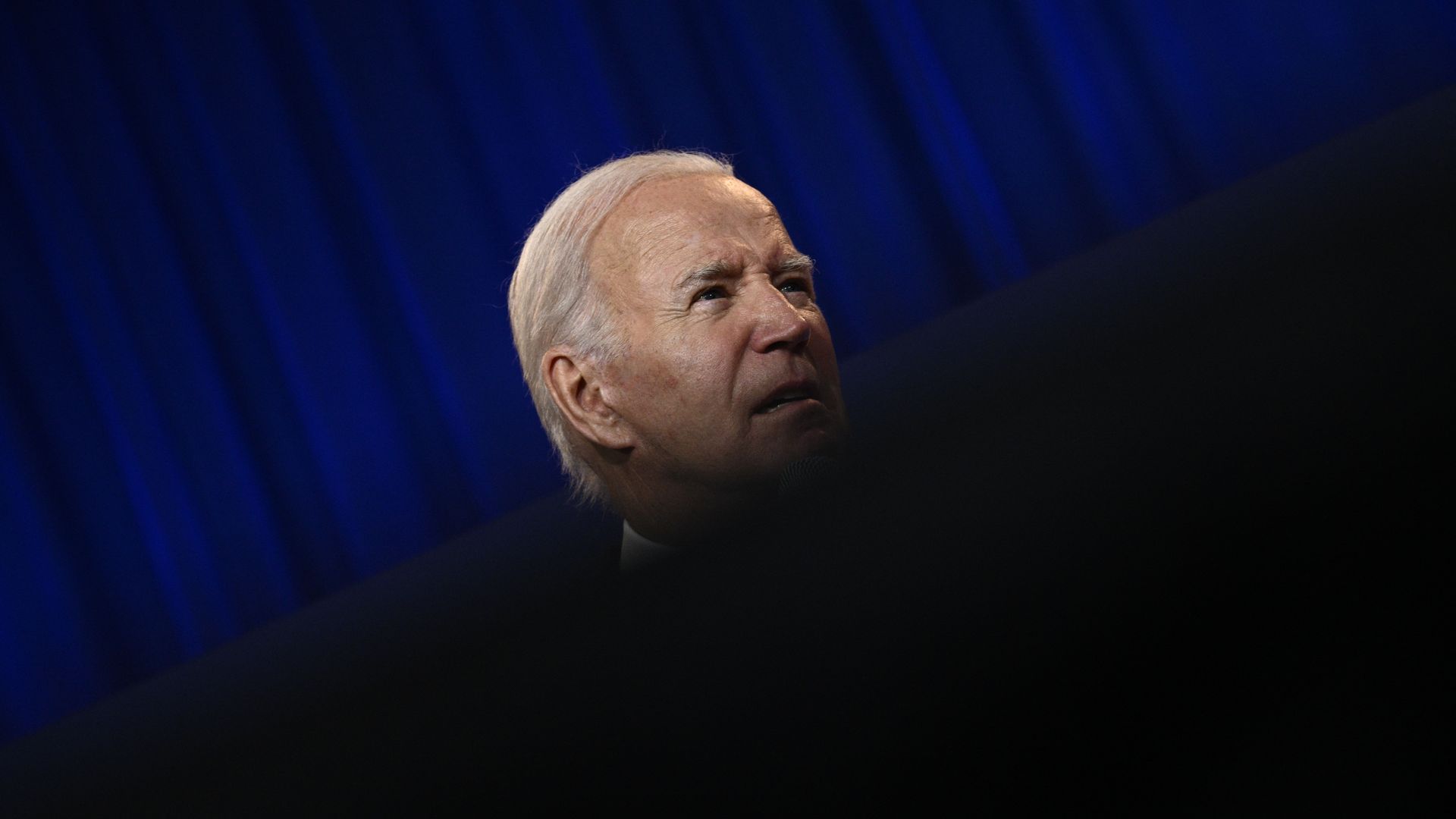 Former President Trump's bombshell, four-count indictment over his attempt to overturn the 2020 election monopolized media and political attention Tuesday evening— overshadowing a string of not-so-great stories for President Biden.
Why it matters: As his most-likely 2024 challenger faces a growing list of serious, criminal charges, Biden faces his own political battles over his son's business dealings, the border and the U.S. economy.
Driving the news: Nearly simultaneously with the indictment being filed, Fitch Ratings downgraded the U.S. credit rating, citing the country's deteriorating fiscal position and political instability.
The White House was quick to argue that the deterioration occurred under Trump.
"It's clear that extremism by Republican officials—from cheerleading default, to undermining governance and democracy, to seeking to extend deficit-busting tax giveaways for the wealthy and corporations—is a continued threat to our economy," Press Secretary Karine Jean-Pierre said in a statement.
Hours before, the Washington Post reported that border officials are again seeing a rise in illegal border crossings after a lull.
This comes as the Biden administration will likely be forced by courts to end a key, restrictive asylum policy next week. Officials have credited the asylum rule for helping keep border numbers at manageable levels in recent months.
All this came one day after a key witness testified to Congress that Hunter Biden sold "the illusion of access" by putting his father on speaker phone with business partners — adding fuel to GOP's attacks of "influence peddling" by the Biden family even as they struggle to draw a clear line to the president.
Yes, but: The news hasn't been all bad for Biden this week. Economic growth is still chugging along, unemployment is hitting record lows in many states, and inflation is coming down.
The White House pitch about the success of "Bidenomics" is also getting drowned out — though they may be happy to let Trump's legal woes soak up the headlines for now.
What to watch: Trump allies were quick to try to paint the detailed, 45-page indictment as political — including by raising suspicion about the timing.
"The corrupt beurocrats [sic] of the Biden regime charge Trump literally the day after every single disastrous Biden crime family story," Donald Trump Jr. posted on X.
Meanwhile, Democrats pounced on the new indictment with unusual intensity, describing it as "the most serious and most consequential thus far[.]"
The bottom line: New polling shows a Trump and Biden neck and neck in a still-hypothetical 2020 rematch.
Trump's legal battles and Biden's economic stewardship over the next 15 months could both play significant roles in the outcome of the 2024 election.
Go deeper