Fitch downgrades U.S. rating, citing "steady deterioration" in governance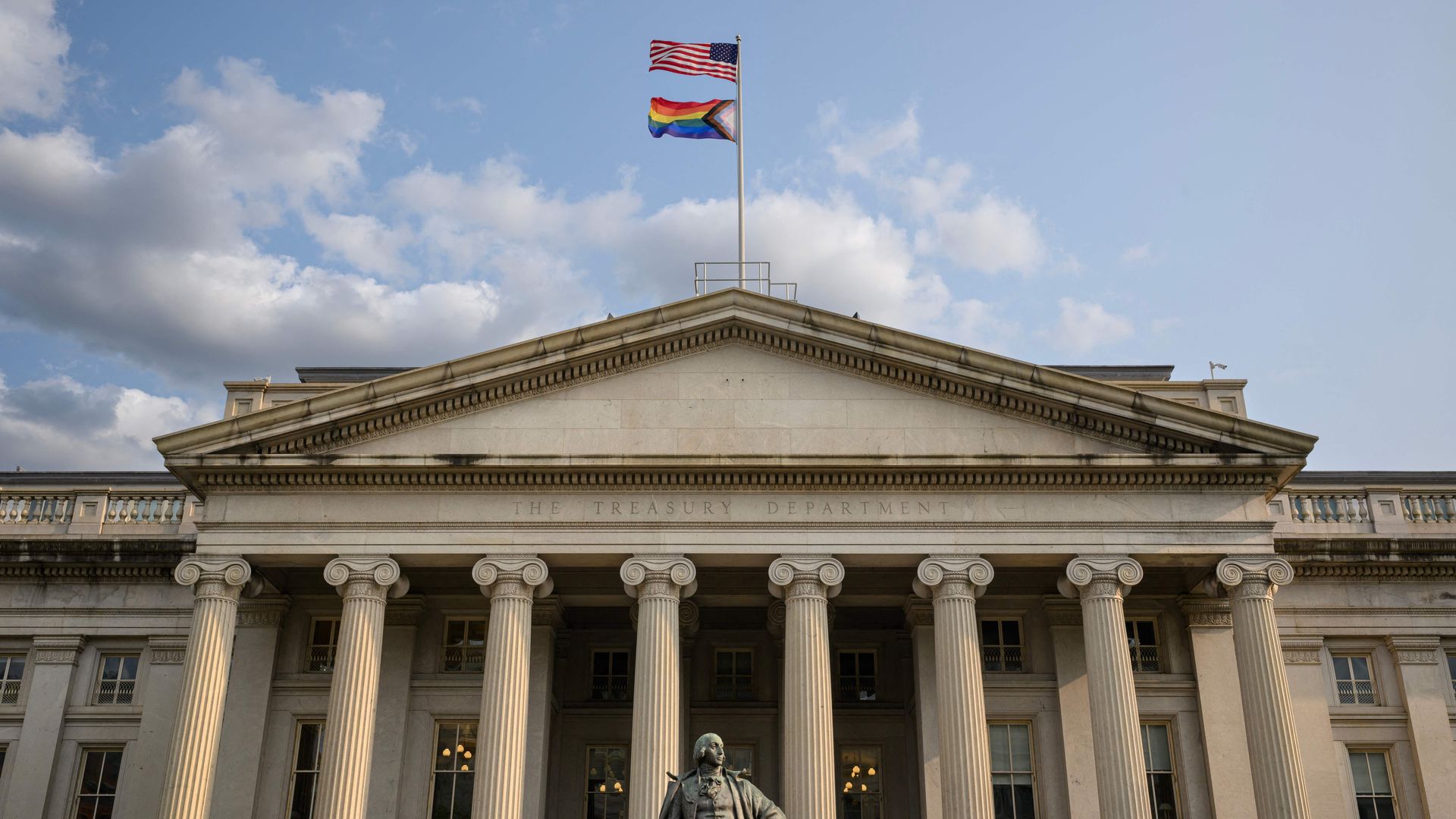 Fitch Ratings on Tuesday downgraded America's long-term foreign currency rating, citing the country's deteriorating fiscal position — and the frequently chaotic process driving governance decisions.
State of play: Fitch cut the country's default rating from a pristine AAA to the next level down, AA+. The ratings agency said rising debt levels and a polarized political culture is making the U.S. a less dependable payor of its debts.
The agency had previously put the country on downgrade watch.
Why it matters: Although largely symbolic, Fitch's decision signals Washington's "steady deterioration in standards of governance over the last 20 years, including on fiscal and debt matters."
The latest debt ceiling standoff was marked by weeks of infighting and uncertainty that brought the world's largest economy to the brink of default. The eventual agreement only postponed the day of reckoning until 2025.
Flashback: In 2011, Standard & Poor's famously cut the U.S.'s credit rating from AAA to AA+, a controversial episode that marked the country's first-ever downgrade, which temporarily riled Wall Street.
Stock futures fell in after-hours trading on Tuesday, reflecting renewed investor jitters. Markets have been mostly bullish over the waning probability of a recession and solid second-quarter earnings.
What they're saying: "The repeated debt-limit political standoffs and last-minute resolutions have eroded confidence in fiscal management," Fitch said in a statement.
Fitch also called out Washington's undependable budgeting, "tax cuts and new spending initiatives" contributing to repeated debt increases, and "limited progress in tackling medium-term challenges related to rising social security and Medicare costs due to an aging population."
However, Treasury Secretary Janet Yellen pushed back against Fitch's decision. In a statement, the former Federal Reserve chair wrote that "I strongly disagree" with the decision, blasting it as "arbitrary and based on outdated data."
She said the country has "shown improvement over the course of this Administration," including infrastructure investments, the debt ceiling increase and economic growth.
Treasury securities, Yellen said, will remain the "world's preeminent safe and liquid asset."
Go deeper