GOP's crumbling case against Biden on crime, immigration and inflation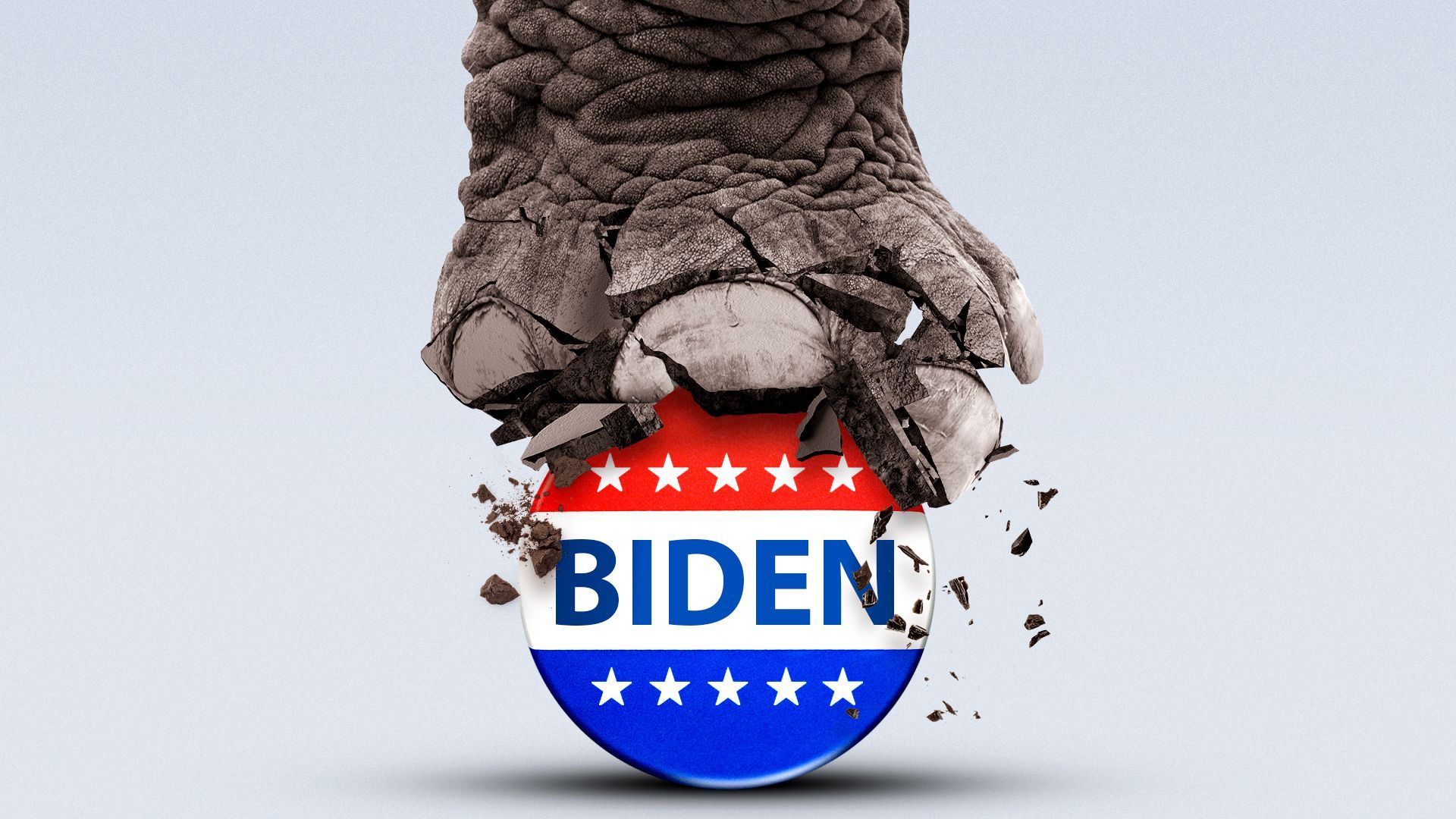 Republicans are hammering "Joe Biden's America" as a land of rising violent crime, surging immigration and out of control inflation, but there's just one problem: the numbers are starting to move in the opposite direction.
The big picture: With 2024 around the corner, the U.S. is making measurable progress in the areas where Biden has been most vulnerable to GOP attacks.
Violent crime surged in U.S. cities during the pandemic and ranked as a top concern for voters in the 2022 midterms.
Meanwhile, illegal border crossings dropped to the lowest level in over two years in June, the first full month under Biden's new, restrictive asylum rule, which makes it much harder to attain asylum.
That policy replaced a pandemic-era policy enabling rapid expulsion of migrants, and was sharply criticized by immigration advocates and some Democrats as something out of former President Trump's playbook.
For now, though, it seems to have helped stave off an expected summer spike in migrants crossing the southern border.
What to watch: A pending court ruling may threaten the relative calm at the border. And even with border numbers plummeting, House Republicans have pushed forward with their effort to impeach Homeland Security chief Alejandro Mayorkas over the "illegal immigration crisis."
Arguably the biggest factor driving voter discontent has been inflation, which made consumers feel lousy about the Biden economy, despite otherwise favorable economic and job market conditions.
Now, as inflation retreats, there are signs of a shift.
Consumer sentiment, as measured by a long-running survey conducted by the University of Michigan, is the highest in two years — a jump "largely attributed to the continued slowdown inflation along with stability in labor markets."
Behind the scenes: The Biden team has long been frustrated, and at times confounded, that these positive data points are not reflected in his approval rating, which is stuck in the low 40s, Axios' Alex Thompson reports.
The White House has recently done a flurry of events touting "Bidenomics" as they try to make voters more aware of what they believe is a stronger economic record than Biden often gets credit for.
Go deeper