Trump says McConnell should be replaced as GOP leader after freeze-up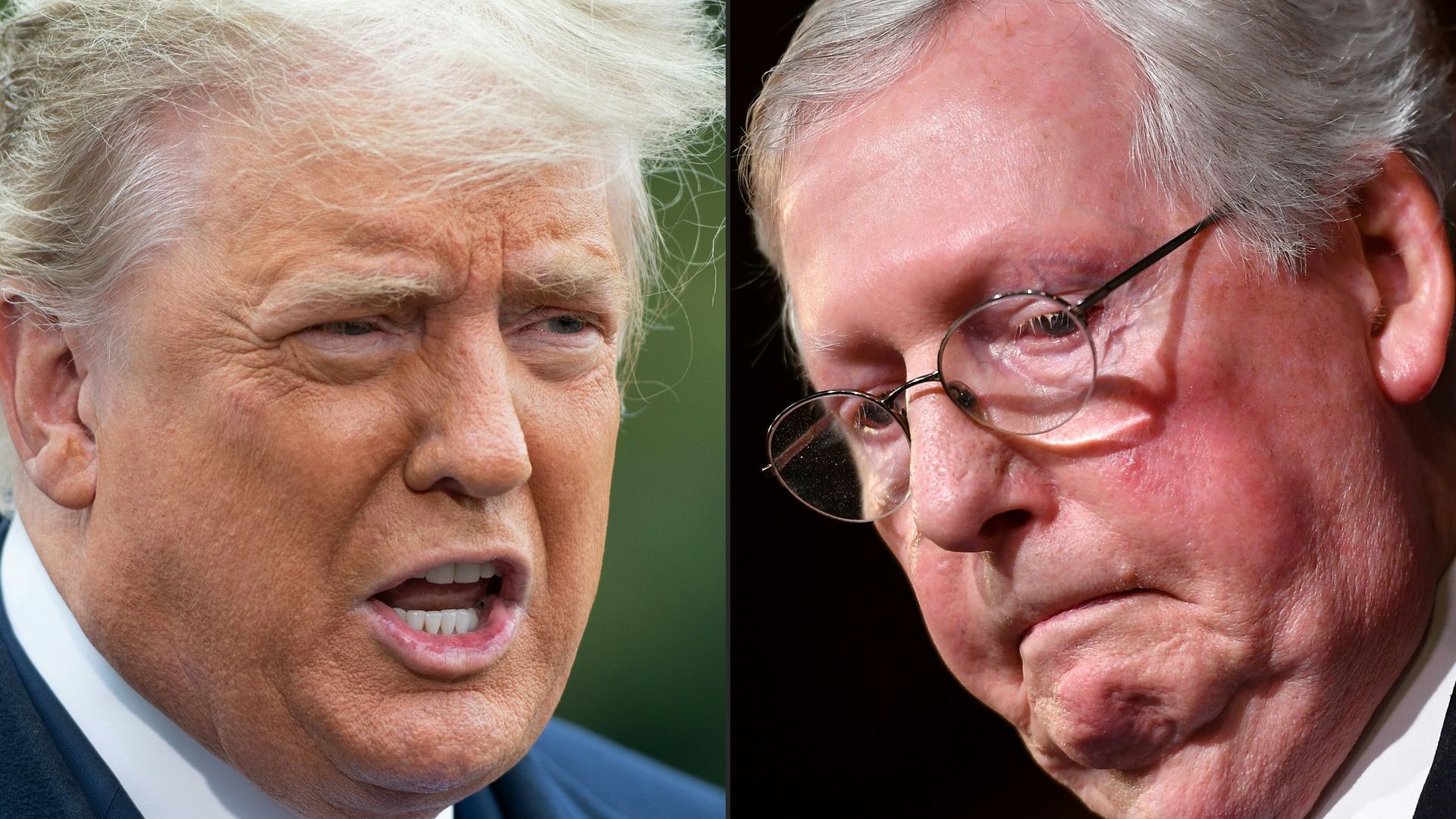 Former President Trump said Sunday Senate Minority Leader Mitch McConnell (R-Ky.) should step down from his role following his freeze-up at a news conference last week.
What he's saying: "We have to have that," Trump told Breitbart News when asked if Republicans should replace McConnell.
"We have some people in the Senate that are fantastic and would be great at that position. But it's just amazing he [McConnell] would do that — but at the same time, I hope he's well."
Trump added that he thought the freeze-up was "sad."
The big picture: There were renewed concerns about McConnell's health after the 81-year-old froze for about 20 seconds during the press conference, but he said Friday he intended to serve out his full term leading the Republican caucus.
Of note: Trump's Republican presidential rival Nikki Haley also addressed McConnell's freeze-up during an appearance on CBS News Sunday as she called for term limits.
"What I am saying about Mitch McConnell, Dianne Feinstein, Joe Biden, Nancy Pelosi, all of them: know when to walk away," she said.
"We have huge issues that need new solutions. We need new generational leaders. We appreciate your service. We appreciate what you've done. But this is why we will fight for term limits."
Representatives for McConnell did not immediately respond to Axios' request for comment on Trump's remarks.
Go deeper: America's aging leaders on display
Editor's note: This article has been updated with comment from Republican presidential candidate Nikki Haley.
Go deeper