Sen. Feinstein says she intends to return to Congress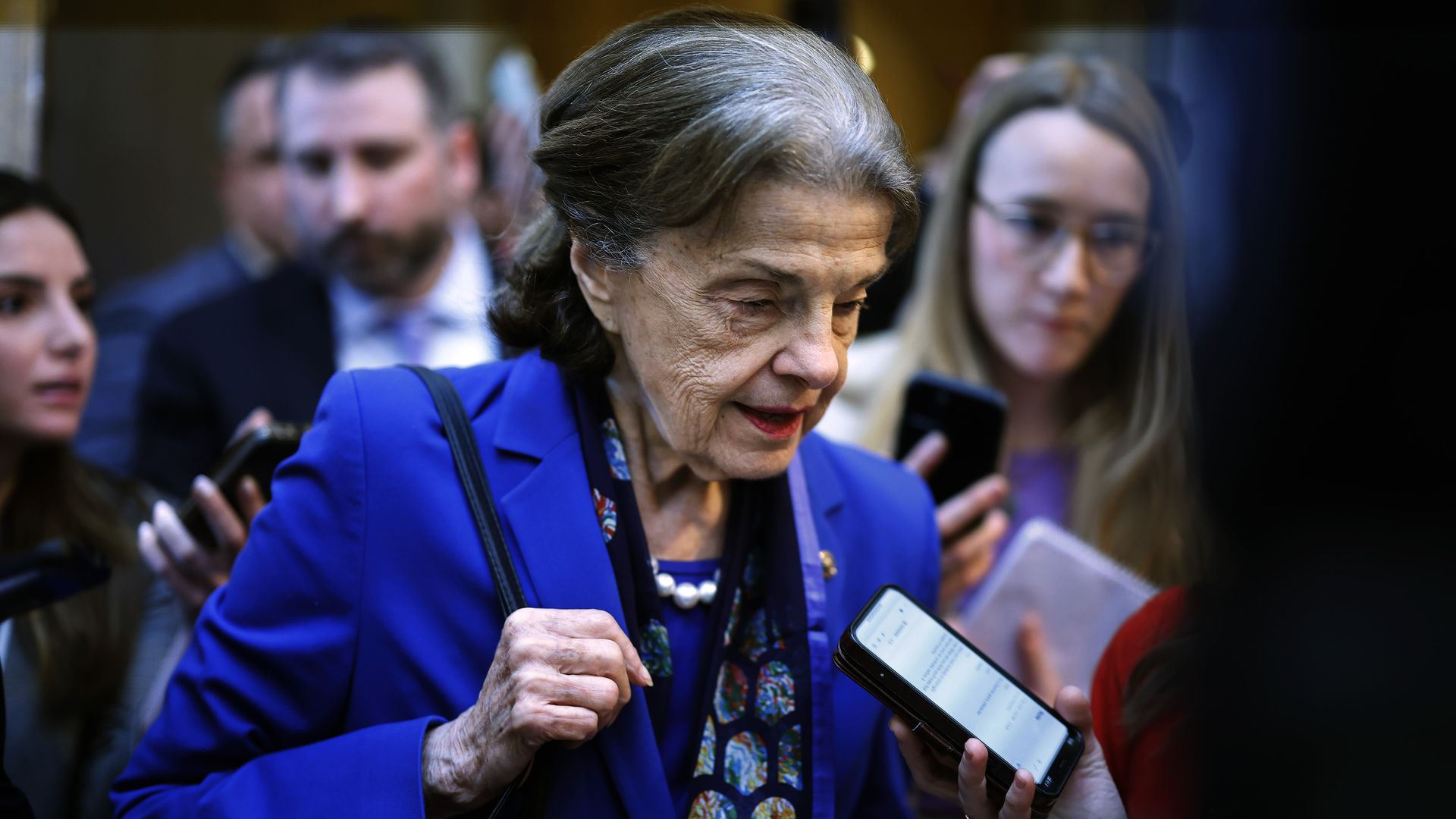 Sen. Dianne Feinstein (D-Calif.) said in a statement Thursday she intends to return to the Senate from her prolonged medical absence but did not include an exact return date.
Why it matters: Feinstein, who has missed dozens of Senate votes since she was diagnosed and hospitalized with shingles in February, has faced calls to resign from fellow Democrats.
What they're saying: Feinstein, who is 89 and plans to retire at the end of her term in 2025, defended her absence on Thursday, noting that the committee advanced eight judicial nominees during her absence with varying degrees of support from Republican.
Yes, but: Democrats have said that several federal judge nominees have been unable to advance during Feinstein's absence, as Republicans would not likely support them, according to AP.
The big picture: Senate Judiciary Committee Chair Dick Durbin (D-Ill.) said on Thursday that the committee will also be unable to proceed with a new ethics reform bill for Supreme Court justices until Feinstein's return, CNN reports.
Go deeper: AOC urges Feinstein to retire, calling "anti-feminist" criticisms a "farce"
Go deeper