AOC urges Feinstein to retire, calling "anti-feminist" criticisms a "farce"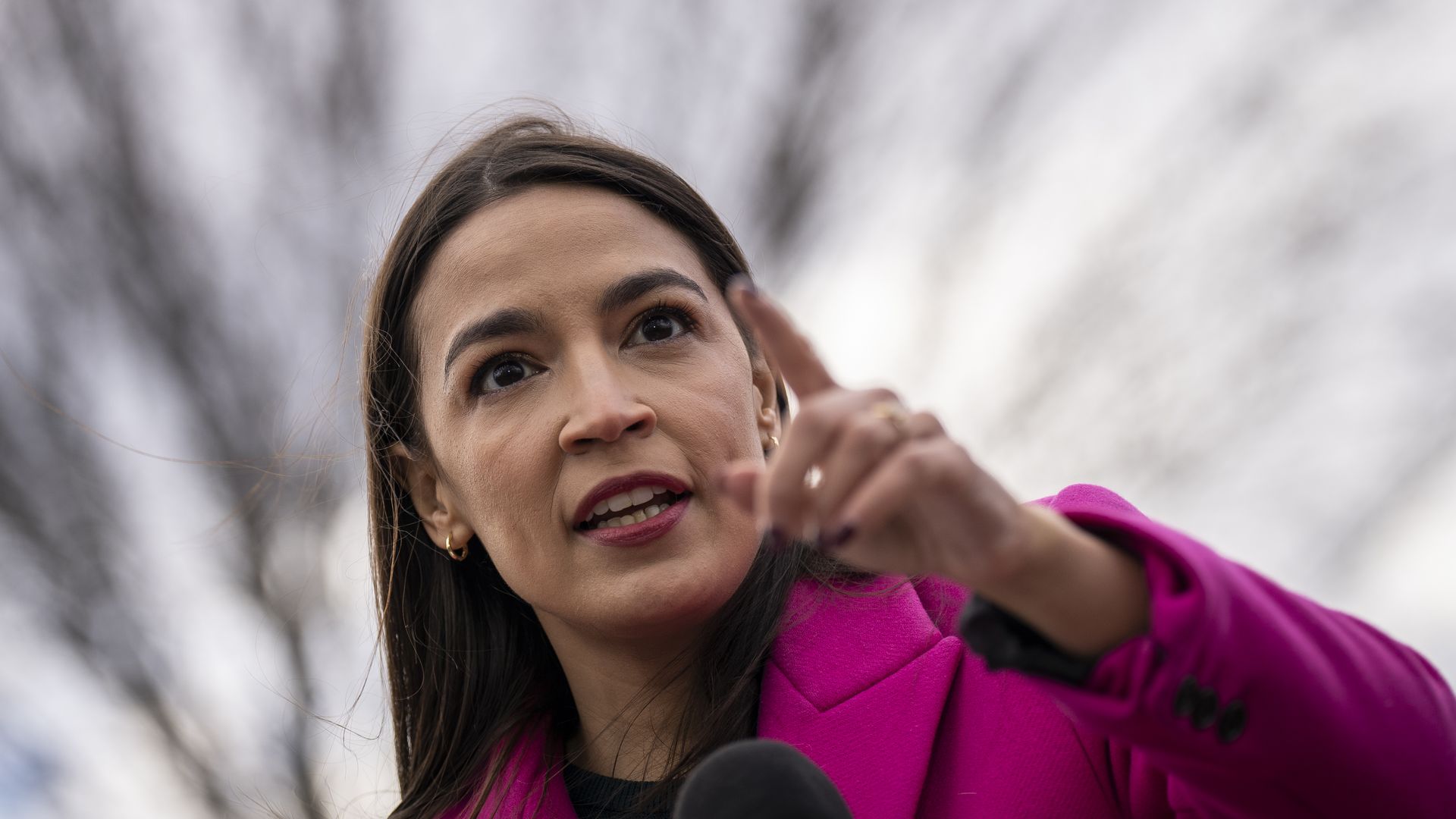 Rep. Alexandria Ocasio-Cortez (D-N.Y.) on Tuesday became the latest lawmaker to publicly urge California Sen. Dianne Feinstein to resign as the 89-year-old Democrat's absence from Congress continues.
Driving the news: Feinstein "should retire," Ocasio-Cortez wrote on the new social media app Bluesky. "I think criticisms of that stance as 'anti-feminist' are a farce," she said.
The big picture: Democratic Reps. Ro Khanna (Calif.), Dean Phillips (Minn.), and Rashida Tlaib (Mich.) have all said that Feinstein, who has been absent for two months while recovering from shingles, should resign.
But one House Democrat previously told Axios that privately the sentiment is much more widespread within the party, even as most have publicly demurred or stayed silent on the matter.
Concerns about Feinstein's health and ability to serve predate her current absence, and she has already announced she won't seek re-election next year.
Why it matters: Feinstein's prolonged absence has made it harder for Senate Democrats to push judicial nominees through the committee.
"Her refusal to either retire or show up is causing great harm to the judiciary - precisely where repro rights are getting stripped," Ocasio-Cortez wrote Tuesday, per CNN.
"That failure means now in this precious window Dems can only pass GOP- approved nominees."
Context: Some women lawmakers across the aisle have defended Feinstein, and say that they see sexism and ageism in the calls for her to resign.
Some women Senate Republicans have couched their argument against Feinstein's request to be temporarily replaced on the Judiciary Committee in the assertion that gender hypocrisy is at play.
"[I]f it were a dude would they be saying you need to step down, or you need to recuse yourself from a committee?" Sen. Joni Ernst (R-Iowa) told Axios last month.
What we're watching: There's no clear timeline for Feinstein's return to the Senate, and she is unlikely to return before May 9.
"Don't expect her this week," her spokesperson told Axios.
Go deeper: GOP senators dig in against Feinstein committee swap
Editor's note: This story has been updated with comment from a spokesperson for Feinstein.
Go deeper