Sen. Dianne Feinstein hospitalized with shingles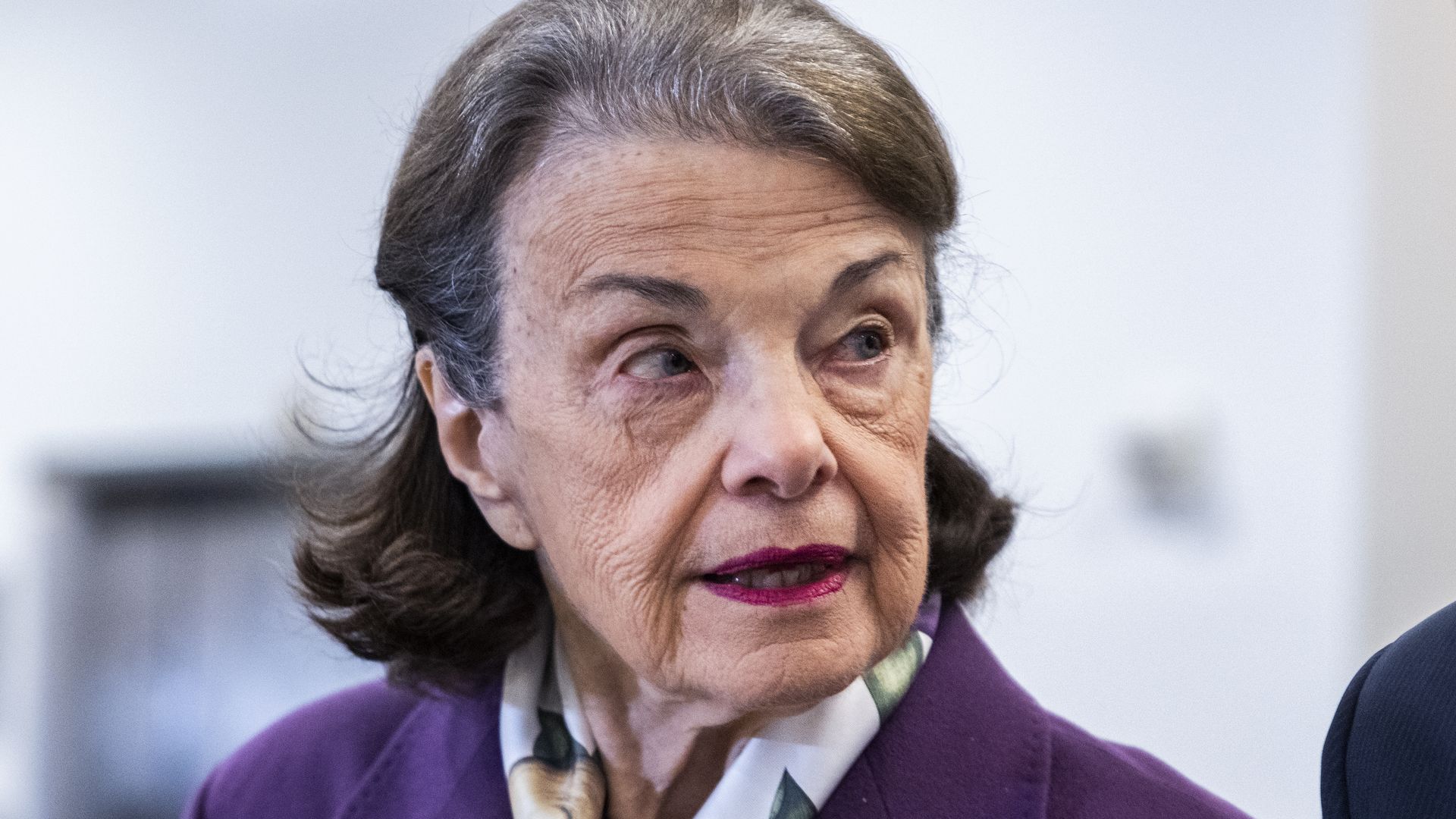 Sen. Dianne Feinstein (D-Calif), 89, has been hospitalized after being diagnosed with the shingles last month, a spokesperson told Axios Thursday.
Driving the news: Feinstein, the oldest sitting member of the Senate, is receiving treatment in San Francisco.
"I ... expect to make a full recovery," she said in a statement. "I hope to return to the Senate later this month."
Feinstein was absent from a Senate Judiciary Committee hearing Wednesday and from several roll call votes throughout the week, per the Washington Post.
Of note: Last month, Feinstein announced she will not seek re-election in 2024 after more than three decades in the Senate.
Amid reports of her declining memory, Feinstein's ability to serve has come into question in recent years.
Go deeper