Why finding a lesbian bar near you is almost impossible
The owner of Arizona's last lesbian bar, one of less than 30 left in the U.S., manages to keep her doors open every holiday despite fending off threats to the business over the years.
"Still in this day and age it's happening … we do have to worry about a lot of hate crimes," Audrey Corley of Boycott Bar tells Axios Phoenix. "We are a safe haven for people who are not accepted in their homes or their families."
Why it matters: Queer people and businesses in some states face an "unprecedented" spike in anti-LGBTQ+ sentiment, per the Human Rights Campaign. These physical spaces historically provided connection away from prejudice.
The surviving bars want to remain places patrons can be authentically themselves — like Indiana's last lesbian bar, The Back Door in Bloomington, manager Cale Ulery tells Axios Indianapolis.
Context: Boycott and America's other lesbian bars have been on a decline since the 1980s when there were around 200, per the Lesbian Bar Project (LBP), which documents the few remaining spaces focused on queer women, trans and nonbinary people.
The total number of queer bars fell 37% between 2007 and 2019, from 1,357 to 860, per research from Oberlin College based on business listings.
The number of lesbian bars has always been smaller but still dropped a greater amount in that time period: 52%, from 31 down to 15.
LGBTQ+ bars for people of color fell 60%, from 145 to 59.
Of note: The figures from Oberlin and LBP are estimates, as bars open and close often, and the definition of "lesbian bar" can be gray.
Many of these spaces have changed over time as language to describe LGBTQ+ identity has evolved. The term "lesbian" itself is debated over who is included and who isn't.
The big picture: Many factors are behind the drop in lesbian bars in the U.S., including growing online communities, a desire for inclusivity with other LGBTQ+ populations and gentrification.
Over recent decades, growing acceptance of LGBTQ+ people also led to less need for these bars — a trend now challenged by the country's increasing political polarization.
Corley tells Axios Phoenix that the historical decline can be traced to societal and economic norms around women.
Historically, many lesbian bars also excluded women of color and transgender people, and some of those spaces either lost relevance or evolved to a more inclusive clientele.
State of play: The discrepancies in where lesbian bars are thriving or failing reflect the country's polarization, as well as wealth inequalities between larger cities and smaller ones, LBP co-creators and filmmakers Erica Rose and Elina Street tell Axios.
Between the lines: Even with the difficult climate, lesbian nightlife is still seeing a "resurgence" in some parts of the U.S., Rose says.
Between 2019 and 2023, lesbian bars doubled from a 1.7% share of total LGBTQ+ bars to 3.6%, per the same Oberlin researcher.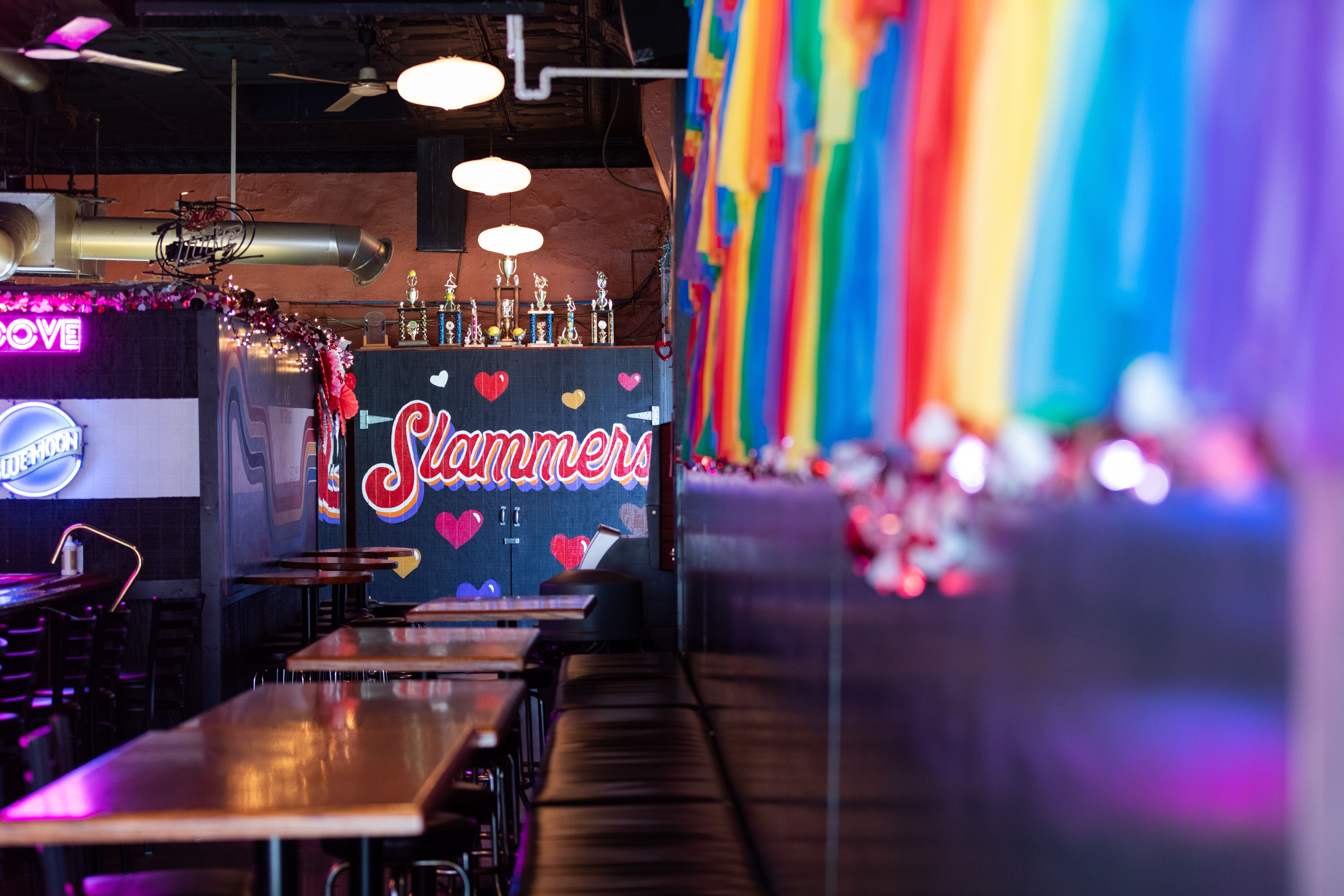 Zoom in: One watering hole that says it's thriving is Ohio's only lesbian bar — 30-year-old Columbus mainstay Slammers. While founded to offer local queer women a place to hang out and feel safe and accepted, general manager Bobbi Moore tells Axios Columbus, Slammers' clientele today is an all-inclusive mix.
Moore credits the bar's success to a supportive community and welcoming people "wherever they land in the queer alphabet soup."
"We were discriminated against for so long. We can't, now, discriminate against anyone. This has to be an open space. As long as it's staying safe, anybody can come in here and be at home," Moore says.
Bar founder Marcia Riley's nephew Carson Nethers now runs the bar — and co-owns Slammies on High, a second, new queer space.
In Melrose, Phoenix's LGBTQ+ district, Boycott Bar beckons with a hot pink sign that says "A Place for Everyone." The pink continues inside, where pictures of Marilyn Monroe, Amelia Earhart and other historic women adorn the walls and tables.
Corley, who opened the bar 19 years ago, took over the current location from Rhonda Walden, a pioneer in the Phoenix lesbian community who formerly operated a bar there.
Walden, who died in May, was behind most of the popular lesbian bars in Phoenix, which have all since shuttered.
"It's important to pay tribute to the men and women who fought for our rights," says Corley, who operates in a state where the legislature floated several bills this year that advocates say are an attack on transgender people.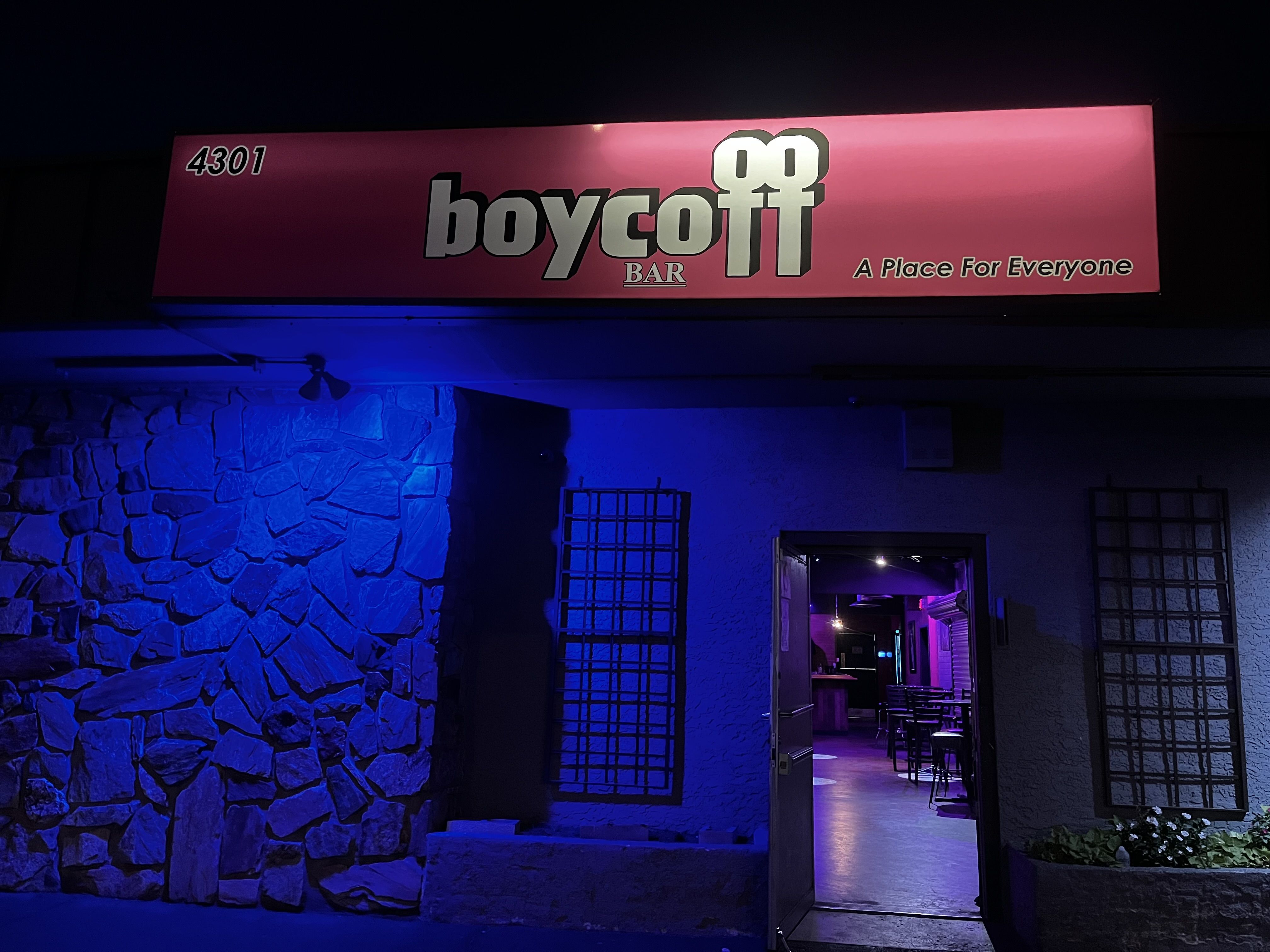 San Francisco, despite its role in LGBTQ+ history, has only a few establishments that specifically cater to the lesbian and queer community, including newcomer Mother Bar in the Mission District.
It opened earlier this year in part due to nostalgia of the women- and femme-centric, queer community that once was in San Francisco, owner Malia Spanyol told Axios San Francisco.
Spanyol, who's lived in the Mission for about 30 years, said it's become harder to find community as queer spots closed.
"We had places," she said. "You would walk down Valencia Street and you would just see women everywhere, all the time."
There's also new energy in Boston, which hasn't had a lesbian bar in decades. A bar under development seeks to change that, growing out of efforts to make space for queer women and nonbinary people, Axios Boston reports.
What's next: Lesbians in cities with few to no spots are innovating. They're popularizing pop-up event companies through social media platforms, like Lesbian Social Detroit — which drew 800 people during Pride Month last year for an alleyway block party in the Motor City's downtown — or semi-monthly dance party GrrlSpot in New Orleans.
"We're all working towards a common goal," Lesbian Social founder Chelcea Stowers, who wants to eventually open a physical bar and talks with pop-up operators across other states, tells Axios Detroit.
Go deeper: Read dispatches from Axios Local reporters in San Francisco ... Detroit ... Tampa Bay ... Denver ... Columbus.
Contributors: Alissa Widman Neese, Jessica Boehm, Steph Solis, Megan Rose Dickey, Arika Herron, Selene San Felice and Monica Eng.
Go deeper