Human Rights Campaign declares state of emergency for LGBTQ+ people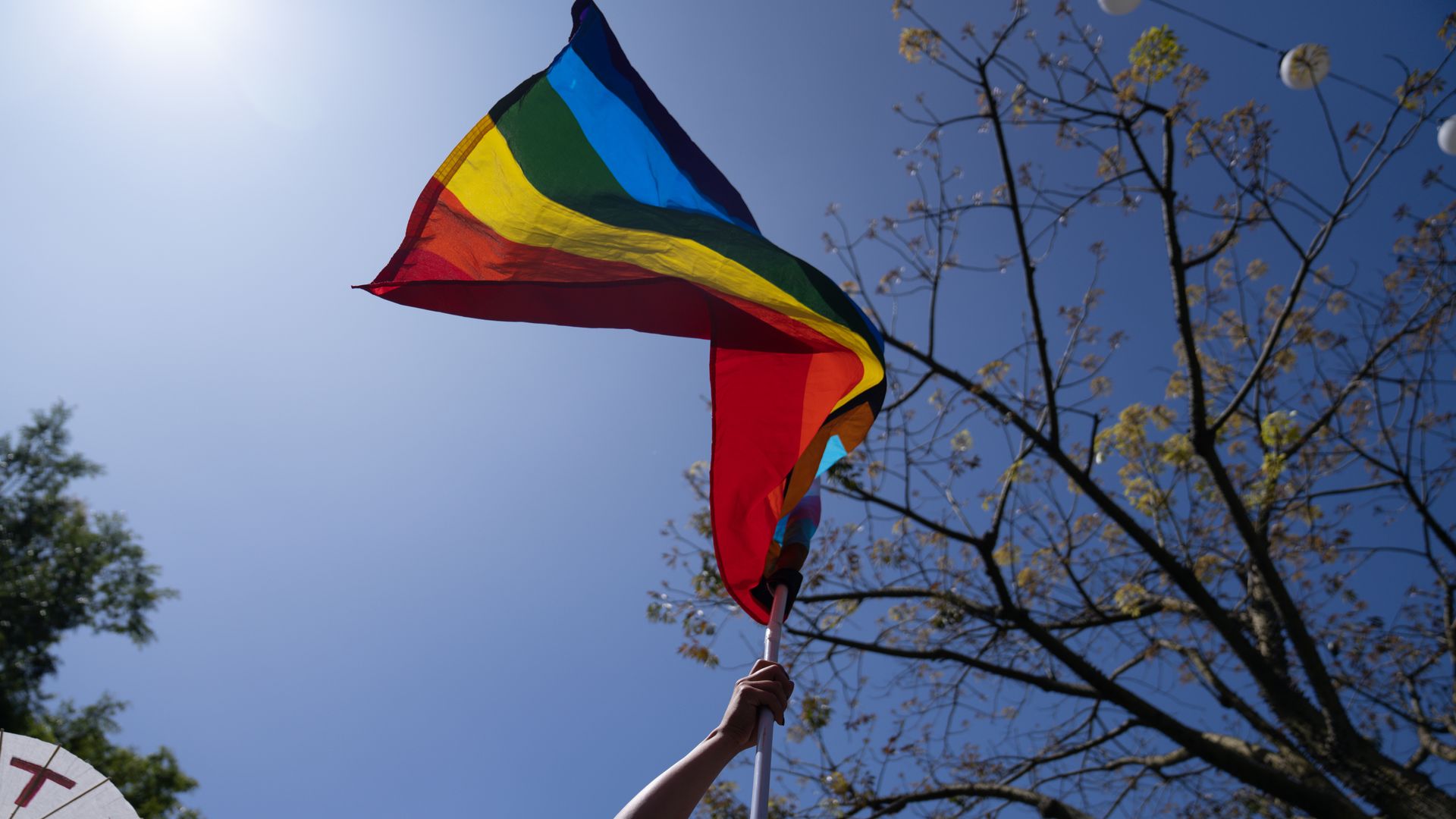 The Human Rights Campaign declared a state of emergency on Tuesday for LGBTQ+ people living in the U.S., the first time the organization has made such a warning in its 40-year history.
The big picture: The historic declaration comes in response to an "unprecedented and dangerous spike in anti-LGBTQ+ legislative assaults sweeping state houses this year," HRC said in a press release.
What they're saying: 'The multiplying threats facing millions in our community are not just perceived — they are real, tangible and dangerous," Kelley Robinson, the president of HRC, said in a statement.
"In many cases, [the laws] are resulting in violence against LGBTQ+ people, forcing families to uproot their lives and flee their homes in search of safer states, and triggering a tidal wave of increased homophobia and transphobia that puts the safety of each and every one of us at risk."
State of play: There has been an uptick in legislation targeting the LGBTQ+ community over the last several years. More than 400 anti-LGBTQ+ bills have been introduced this year, according to the ACLU.
Zoom in: HRC's state of emergency, coinciding with the beginning of Pride Month, comes after pride organizers in some Florida towns canceled events for the month following a slate of anti-LGTBQ+ bills signed into law.
The NAACP also issued a formal travel advisory for Florida last month, saying the state has become "openly hostile toward African Americans, people of color and LGBTQ+ individuals."
Go deeper... The fraught fight to stop the trans health care bans
Go deeper