GOP presidential field embraces Trump's border wall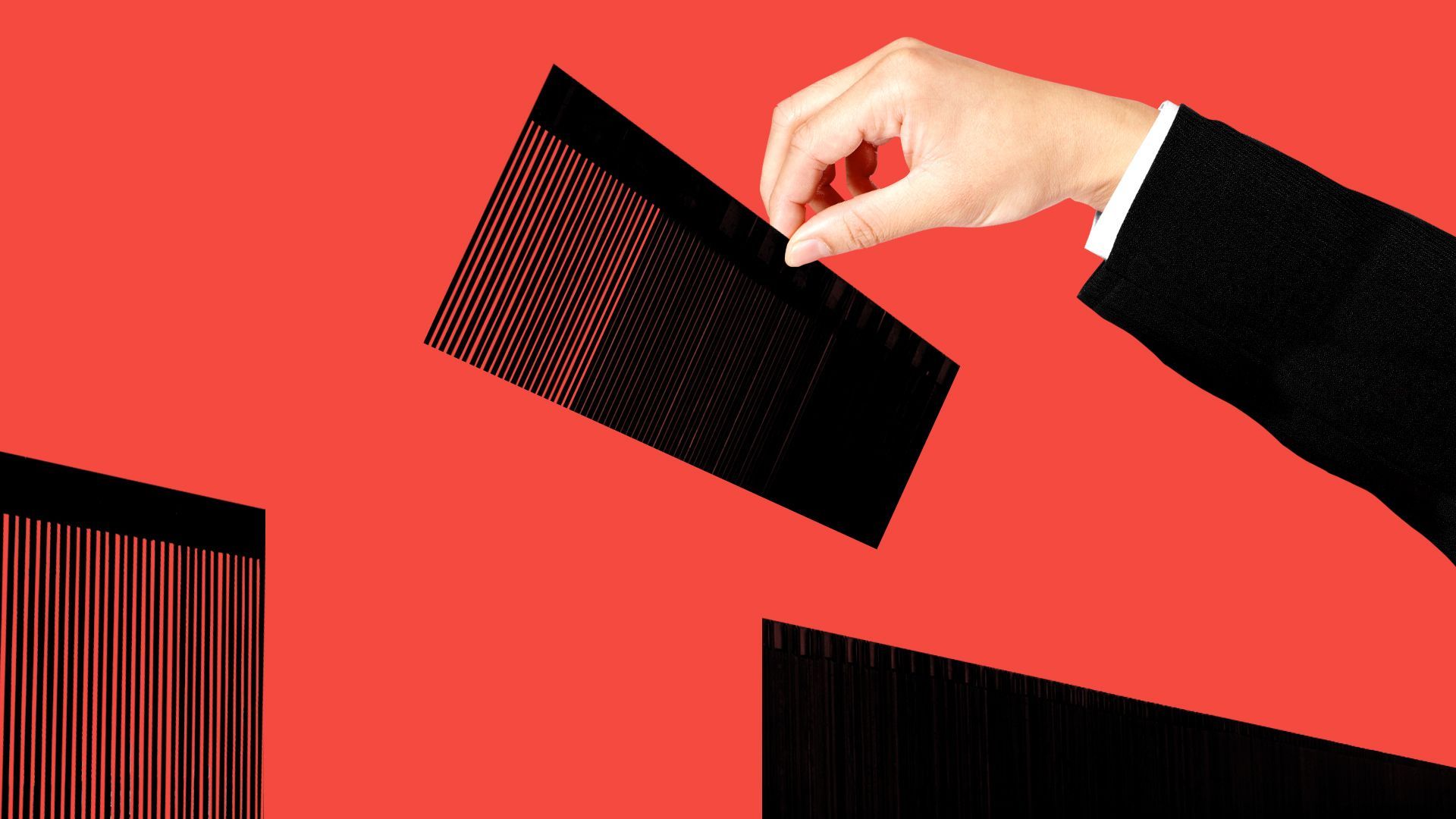 Almost every Republican running for president supports constructing a wall along the southern border, including candidates who were previously skeptical of the idea such as former Govs. Nikki Haley and Chris Christie.
Why it matters: The GOP's full embrace of a border wall — a concept that most Republican candidates mocked or criticized during the 2016 primary — is the latest example of how Donald Trump has transformed the party's approach to immigration.
Driving the news: Florida Gov. Ron DeSantis unveiled a sweeping immigration proposal at the border Monday, calling it a "no excuses" plan to finish the wall and execute other promises Trump failed to deliver on.
"Obviously, you did have some wall built, but not nearly enough," DeSantis said about Trump's immigration policies in a Monday press briefing.
"I think a lot of the things he's saying I agree with, but I also think those are the same things that were said back in 2016. And here's the thing: We're not getting a mulligan on this one, OK?" he added.
What they're saying: Republicans who were wary of Trump's original rally cry to "build the wall!" have now embraced it.
In fall of 2015, Haley suggested the border wall was more of a gimmicky slogan and that sending troops and adding surveillance on the border was more effective. "Don't say you're just going to build a wall, because a wall's not going to do it," she said.
Haley has continued to argue that securing the border requires a combination of policies, but her rhetoric on the wall has shifted. While touring part of the barrier in April, Haley pointed to it and pledged to "finish what we started."
During the 2016 campaign, Christie regularly mocked Trump's wall pledge, often imitating Trump's voice: "The wall is gonna be unbelievable. The wall is gonna have a door, the door is gonna open and close."
Christie has acknowledged that he's changed his mind: "I probably wouldn't have done that at the start, and I said that at the time," he told CNN this month. "But now we've spent this money on building some of it; you might as well finish it now."
Like DeSantis, Christie has criticized Trump for not finishing the wall, saying it shows he can't deliver on his promises.
Yes, but: Two long-shot GOP candidates, Miami Mayor Francis Suarez and former Rep. Will Hurd, have not committed to building a wall.
Hurd, who was critical of the proposal in the past, did not respond to a request for comment.
Zoom out: The Trump campaign has responded by portraying his rivals as followers rather than leaders — accusing DeSantis Monday of "copying and pasting President Trump's Agenda47 policy plan."
Trump himself wrote on Truth Social that DeSantis only made the trip "to reiterate the fact that he would do all of the things done by me in creating the strongest Border, by far, in U.S. history."
The proposal DeSantis unveiled on Monday also calls for reinstating Trump's "Remain in Mexico" program and asylum agreements with Central American countries, threatening to send the military to Mexico to combat drug cartels, and attempting to end birthright citizenship for the children of undocumented immigrants.
Trump vowed to end birthright citizenship — which some scholars believe would require a constitutional amendment — multiple times while in office. He ultimately never followed through.
Go deeper