Chris Christie launches 2024 presidential campaign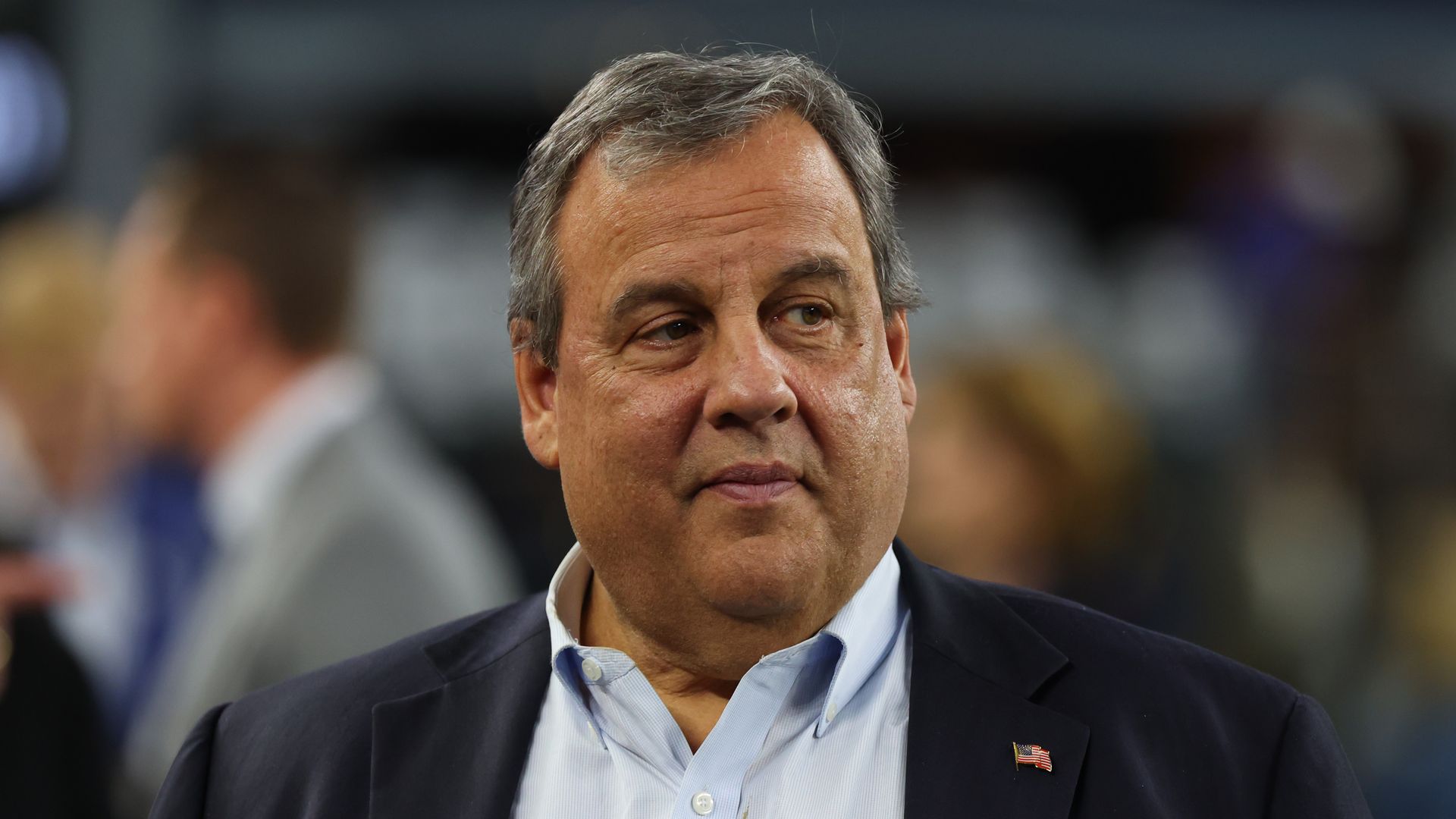 Former New Jersey Gov. Chris Christie filed paperwork on Tuesday to run for president, launching a second bid for the White House after weeks of escalating his accusations that former President Trump is a flawed GOP candidate.
Why it matters: Christie is joining a small group of 2024 Republicans who are willing to say that it's time for the party to move past Trump, but some Republican operatives say he will singularly change the primary dynamics by relentlessly taking Trump to task in a way that others won't.
Former Arkansas Gov. Asa Hutchinson, who is also running, said Trump should drop out of the race altogether, citing the indictment by Manhattan District Attorney Alvin Bragg.
Former UN Ambassador and South Carolina Gov. Nikki Haley, Sen. Tim Scott and and venture capitalist Vivek Ramaswamy are also in the race.
Zoom in: Christie's strategy is to run "a non-traditional campaign that is highly focused on earned media, mixing it up in the news cycle and engaging Trump," an adviser told Axios' Mike Allen.
Christie's campaign is so far focused on New Hampshire, the first primary state. He'll appear at a town hall on Tuesday night to launch his campaign.
The list of Christie's campaign supporters includes figures like Anthony Scaramucci, who said in May that he predicts 2016 Christie supporter Steve Cohen will support the effort. Cohen and Christie's teams declined to comment.
Christie says he has the "guts" and fearlessness to go against Trump, the current polling frontrunner, because "it's not going to end nicely, no matter what."
He's already called Trump a "coward" and a "puppet of Putin."
Trump's losing record is one weakness that Florida Gov. Ron DeSantis has also been pitching to voters, as well as his quality of character and what they say is a lack of discipline.
The bottom line: After losing the 2016 primary, Christie endorsed Trump and later became the head of his transition team.
Then-President Trump selected the former New Jersey governor to chair an advisory committee on opioid and drug abuse in 2017.
Christie was the head of the Republican Governors Association during the 2014 cycle and helped the party take out three Democratic governors in largely blue states: Illinois, Massachusetts, and Maryland.
Go deeper: Meet the 2024 presidential candidates
Editor's note: This story has been corrected to note that Steve Cohen, who we had reported as intending to financially support Christie's campaign, has yet to announce his plans for candidates to back.
Go deeper