Barbie, McDonald's Grimace meal heat up "summer of nostalgia"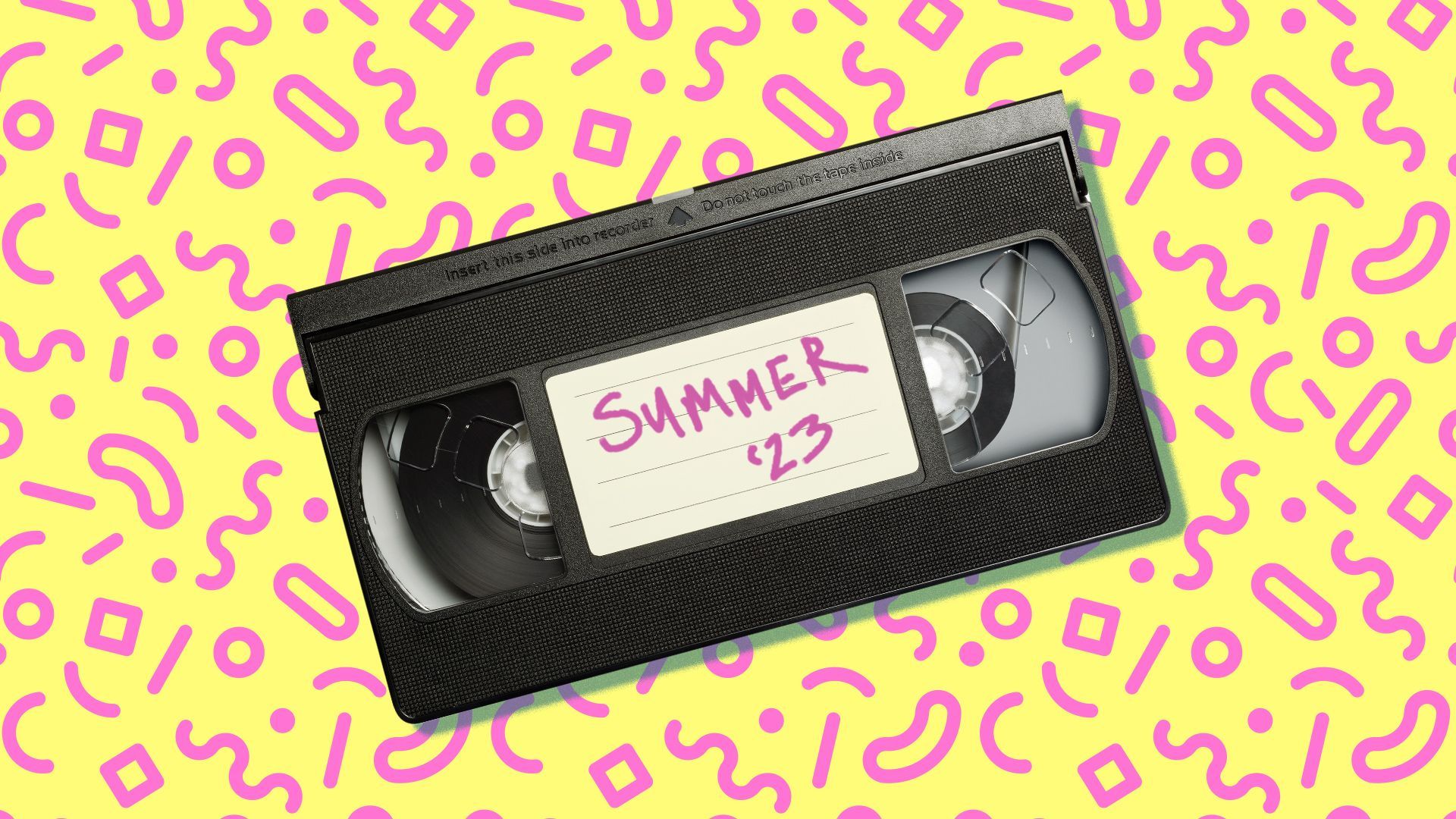 Throw on your bell bottoms, grab some Dunkaroos and your Tamagotchi, and rollerblade over to the movie theater to catch "The Little Mermaid" or another new retro film — this is shaping up to be the summer of nostalgia.
Why it matters: From the upcoming "Barbie" movie to a purple McDonald's milkshake honoring the 52nd birthday of Grimace, throwback products and entertainment are huge this year — stirring up memories as they fill corporate cash registers.
Driving the news: The Gen Zers and millennials whom marketers call "kidults" seemingly can't get enough of foods, fashions and movie franchises that remind them of childhood, and profit-minded companies are eager to please them.
Transformers, Indiana Jones and Teenage Mutant Ninja Turtles will all be on the big screen this summer.
Barbies and Hot Wheels are flying off the shelves for summer — and both still make hot holiday toy lists.
On the heels of releasing adult Happy Meals in October, McDonald's is coming out today with a "Grimace Birthday Meal,"— a Big Mac or 10-piece Chicken McNuggets, plus fries and a berry-flavored purple shake.
What they're saying: "The pandemic caused a lot of dislocation, and nostalgia is something of an anchor," says Neil Saunders, managing director of retail for data analytics firm GlobalData.
"There can be a lot of negative feelings about the present, especially in relation to technology and the economy — nostalgic products are a little relief to that."
Where it stands: Consumer brand companies all seem to be taking directions from the same "what's old is what's new" playbook.
Remember Count Chocula and Franken Berry cereals? General Mills thought so: Monsters Cereals, which debuted in 1971, will return to retailers nationwide later this summer.

In a nod to modernity, a new character named Carmella Creeper — a female! — joins the lineup.

Want to build the "life-sized Hot Wheels car of [your] childhood dreams?" NBC had a hunch. On May 20 it debuted a reality show called "Hot Wheels: Ultimate Challenge" in which 16 "superfans" compete.
Ready to swathe yourself in bubblegum pink clothes like Margot Robbie in the forthcoming Barbie film? Gap understands. Its "Gap X Barbie" collection lets you gear up for the July 21 release date, with pink sweatshirts, sunglasses and even rollerblades.
Summer movies draw on nostalgia
Barbie has company (and competition): There'll be 42 wide-release films this summer (compared to 22 last year), Axios' Sara Fischer reports — and lots of them lean hard on our rose-colored memories.
"To lure people from their sofas, cinema, exhibits and theater needs to offer bulletproof experiences — events that resonate and captivate," says Brian Fenty, CEO and co-founder of TodayTix Group, a global e-commerce company that works with theaters.
What to watch: Disney's live-action remake of the 1989 animated film "The Little Mermaid" dominated the box office on Memorial Day weekend.
"Transformers: Rise of the Beasts" opened Friday, showcasing Optimus Prime and the rest of Hasbro's gang of versatile robots.
Possible summer blockbusters on the way include "The Flash" (June 16), based on the DC Comics character; "Mission: Impossible — Dead Reckoning Part One" (July 12); "Teenage Mutant Ninja Turtles: Mutant Mayhem" (Aug. 4); "The Meg 2" (Aug. 4) and "Blue Beetle" (Aug. 18).
Nostalgic for the Manhattan Project? "Oppenheimer" comes out in July.
McDonald's is betting on Grimace
Do people have fond memories of Grimace, a blobby purple character with a vaguely menacing (yet also somewhat indistinct) personality? He came on the scene in a 1971 TV commercial called "Evil Grimace" in which he attempted to steal shakes in McDonaldland (remember that?).
Lately he's been rehabilitated as a lovable character: McDonald's says the deep lavender Grimace Birthday Shake is "inspired by Grimace's iconic color and sweetness."
The drink is part of a limited-time offer that follows the return of Halloween Boo Buckets and those adult Happy Meals, officially known as Cactus Plant Flea Market Boxes.
The toys and Halloween pails in those products quickly sold out at restaurants but wound up for sale on eBay, often at exorbitant prices.
The bottom line: From the current miniskirt revival (channeling the 1960s) to Count Chocula and friends (1970s) to the Ninja Turtles (1980s), there's something this summer for people who grew up in nearly every generation.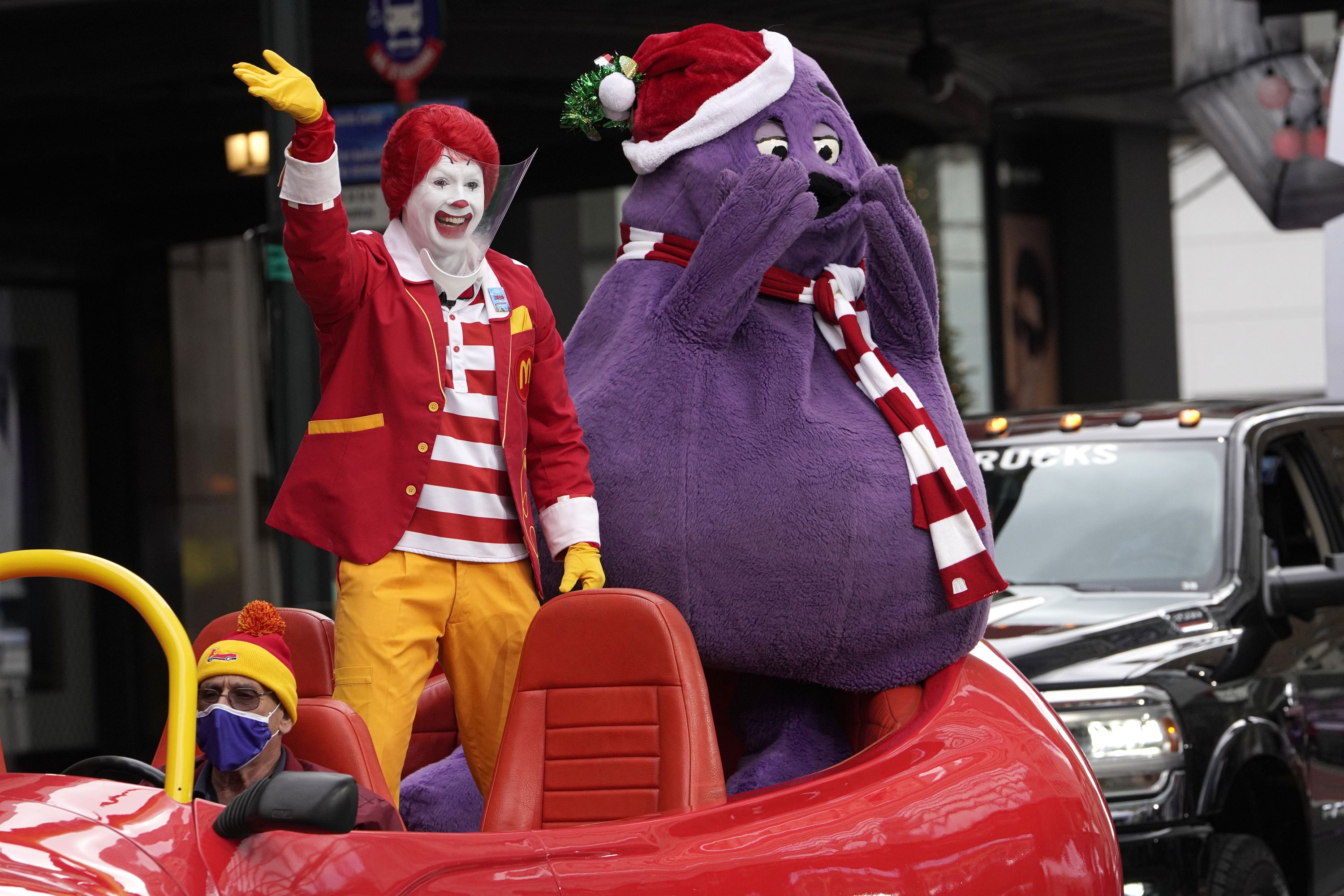 More from Axios:
Go deeper