Mattel releases first Barbie doll with Down syndrome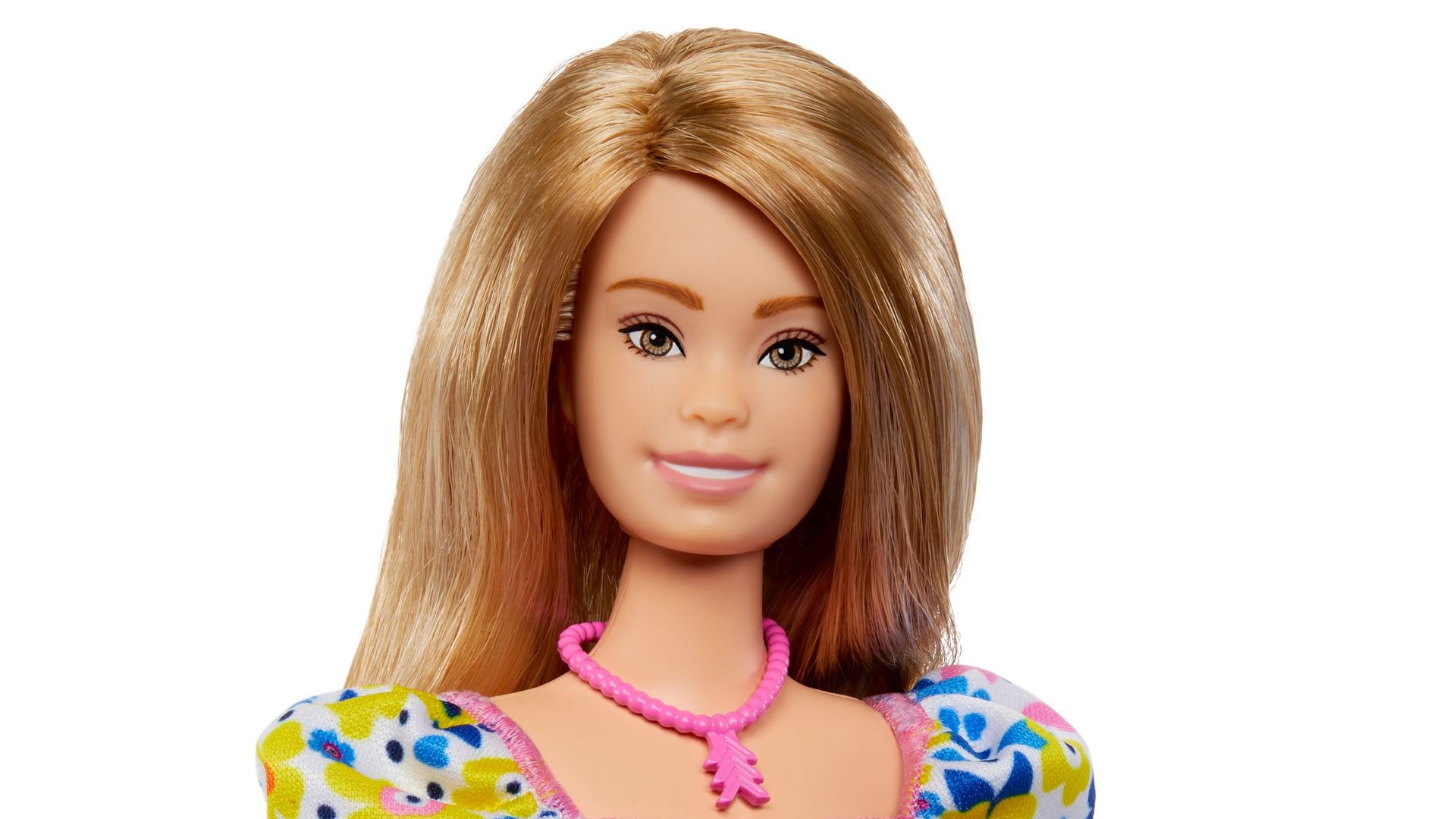 The first Barbie doll representing a person with Down syndrome will "allow even more children to see themselves in Barbie," toy giant Mattel said Tuesday.
Why it matters: Over the years, Mattel has been criticized for promoting what some said was a narrow, unrealistic ideal of what is beautiful but has been working to diversify by adding more body sizes and features, an array of skin tones and hair textures.
The doll was released as part of the company's Fashionistas line which has included a doll with a wheelchair, one with a prosthetic leg and another with hearing aids.
Barbie worked with the National Down Syndrome Society (NDSS) to ensure the doll accurately represents a person with Down syndrome, the company said.
Mattel said the doll's physical features were reviewed by a medical professional.
What they're saying: "This Barbie serves as a reminder that we should never underestimate the power of representation," Kandi Pickard, NDSS president and CEO, said in a news release. "It is a huge step forward for inclusion and a moment that we are celebrating."
What's next: The 2023 Fall Fashionistas dolls, including the Barbie doll with Down syndrome, will be widely available in stores this summer and fall and cost $10.99.
Go deeper