Senate bid an "absolute tossup" for Raskin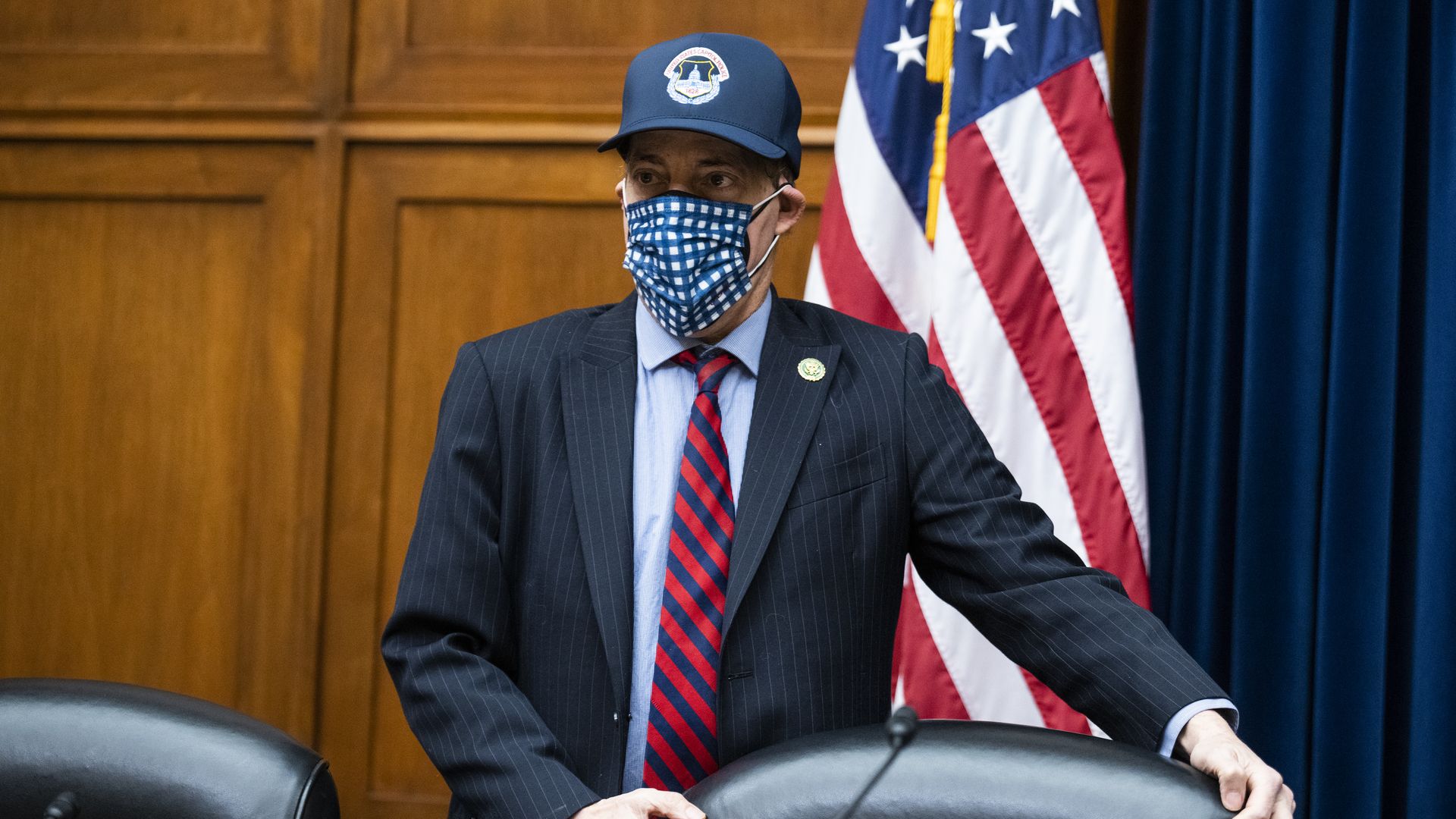 Rep. Jamie Raskin (D-Md.) told Axios the odds of him running to replace retiring Sen. Ben Cardin (D-Md.) are an "absolute tossup" as he sets a June deadline to decide.
Why it matters: The high-profile House Oversight Committee ranking member, who served as a Jan. 6 committee member and Trump impeachment manager, would likely be a leading contender for the seat.
But after months of treatment for cancer that went into remission just last month, and with no immediate plans to relinquish his committee leadership, Raskin is still mulling.
What he's saying: "As the ranking Democrat on Oversight I'm deeply invested in the work of the committee," Raskin said Monday night, offering his most extensive comments to date about a potential Senate bid.
"Now, and when we take the House back in 2024, we will have very important work going on," he said, "So I will have to weigh that against my interest in the Senate."
Another factor, Raskin said, is that former President Trump is the "overwhelming favorite" for the GOP nomination, leading him to "contemplate where my energies are best expended in the 2024 field."
The context: Cardin, 79, said last week he plans to retire rather than seek a fourth term for the Senate in 2024, prompting a deluge of ambitious Democrats to size up his solidly blue seat.
Rep. David Trone (D-Md.), who could spend tens of millions of his own money, is in. Angela Alsobrooks, the prominent executive of Prince George's County, also plans to run, according to Time Magazine.
"I think we need to decide by June," Raskin said. "I feel a little bit like Rip Van Winkle because I was just plugged into the chemo machines for five months ... and then suddenly a few days after I rang the bell, Sen. Cardin made his announcement."
The big picture: Raskin acknowledged another piece of the puzzle is that Senate Democrats – on defense in many red and purple states with few pickup opportunities – face far steeper odds of keeping their majority than House Democrats have of retaking theirs.
"23 Democratic senators up for reelection and just 10 Republicans," he said, "All of these things are factors in what I'm thinking about. It's a complex calculus."
"My central concern is that we have a Democratic majority in the House ... [and] the Senate, and that Biden win reelection," he added.
Between the lines: A crowded Maryland race could serve as a cash sink in a year when Democrats need all the general election resources they can muster.
Raskin has emerged as a top fundraiser and could use his resources to help other Democrats if he decides to run for reelection to his House seat.
Several prodigious House Democratic fundraisers are also duking it out for retiring Sen. Dianne Feinstein's (D-Calif.) seat.
The bottom line: Raskin said if he does decide to run, he is confident he can dispatch his powerful, and well-funded, potential rivals.
"I have only run campaigns in order to win them," he said, "There are some liberals who don't care either way, and they don't mind just singing the Joan Baez songs until it's all over. But when I run, I run to win."
Go deeper