Raskin elected top Democrat on House Oversight Committee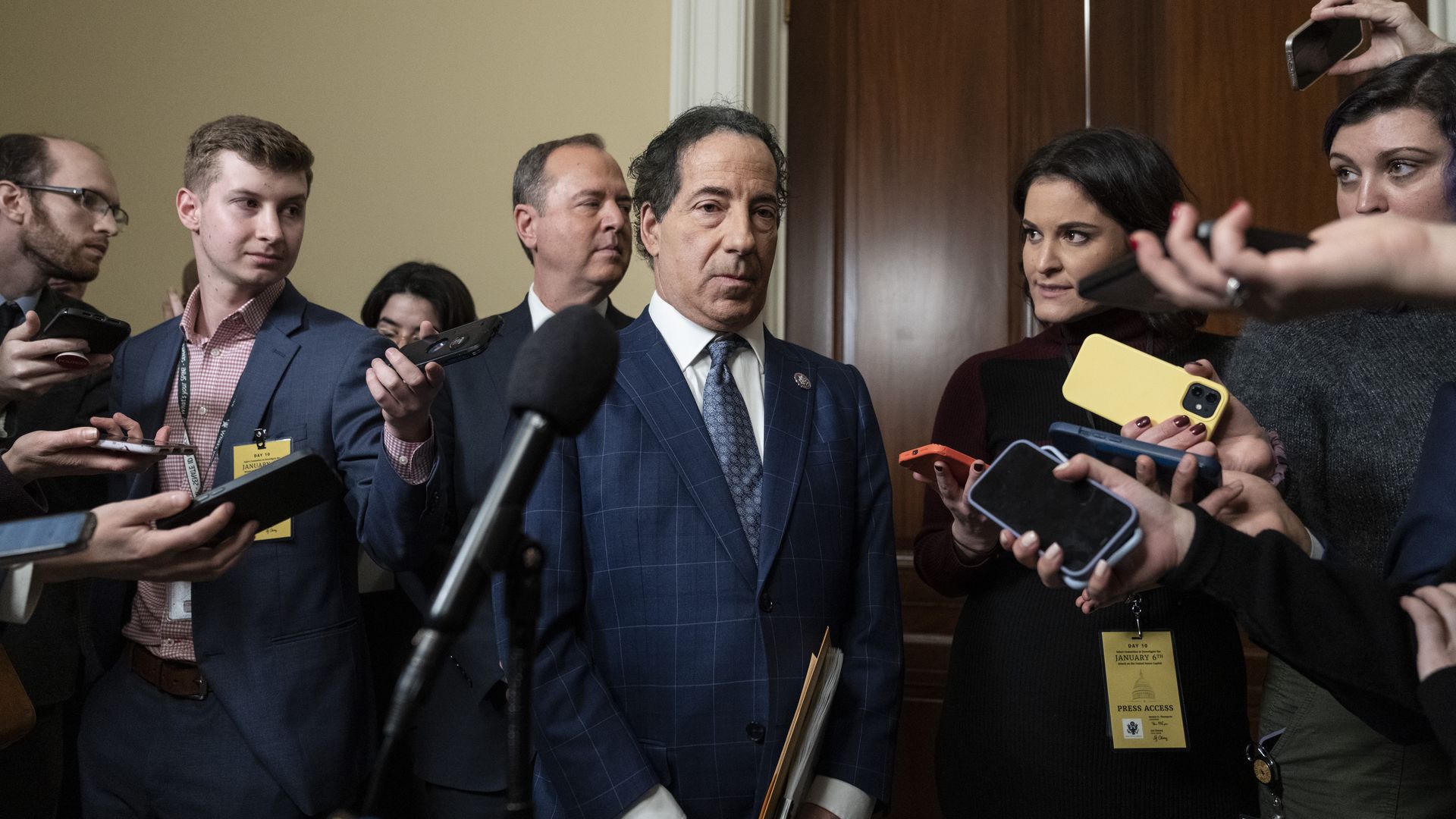 House Democrats on Thursday elected Rep. Jamie Raskin (D-Md.) as ranking member on the House Oversight Committee.
Why it matters: The job comes with a hefty mandate: leading the defense against a battery of planned Republican investigations into the Biden administration on everything from the border to Afghanistan to Hunter Biden.
Driving the news: In a closed-door caucus meeting Thursday, Raskin defeated Rep. Gerry Connolly (D-Va.) 133-75, according to two sources in the room.
The result comes after the Democratic Steering Committee recommended Raskin for the role this month, leading Rep. Stephen Lynch (D-Mass.), who finished third in that vote, to drop out.
Steering committee members told Axios that a major asset for Raskin is his national profile, amassed during stints as a Trump impeachment manager and Jan. 6 committee member.
Between the lines: In defeating Connolly, Raskin leapfrogged a more senior member on the oversight panel, bypassing a seniority system to which Democrats have often adhered when picking committee leaders.
Raskin's pugnacious and media-savvy operating style contrasts with that of his predecessor, outgoing Rep. Carolyn Maloney (D-N.Y.), who ascended to the role based on her seniority.
What he's saying: "We will be a truth squad in the sense that we will have to debunk conspiracy theories, disinformation and propaganda. And we've gotten good at that," Raskin told Axios of his strategy for countering GOP investigations.
"We will have to deal with the fake scandals du jour as they come," he added.
Raskin said he sees potential areas of bipartisan cooperation as well, citing oversight of funds from the bipartisan infrastructure bill and the Inflation Reduction Act.
"We should be doing hearings to make sure the people are getting the benefit of those laws ... those are things we could get together on to do to make sure government is actually serving the people. A lot of the wild goose chases just don't help anybody."
Go deeper: Dems' star-power strategy
Go deeper