Anti-Trump stalwart Rep. Adam Schiff enters California Senate race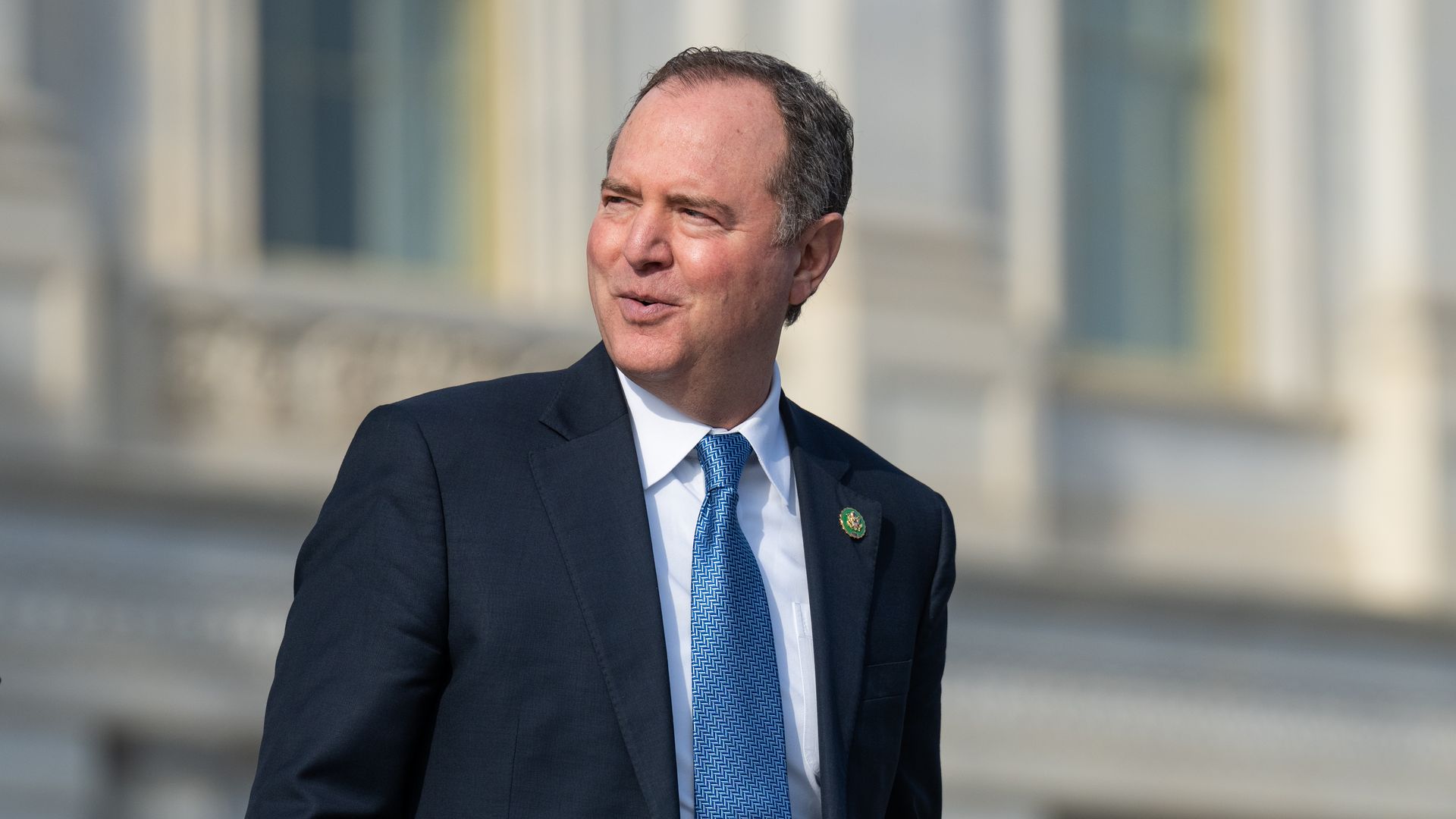 Rep. Adam Schiff (D-Calif.) is running for California's U.S. Senate seat in 2024, he announced Thursday.
Why it matters: Schiff is the second House Democrat so far to launch a campaign for the seat held by 89-year-old Sen. Dianne Feinstein, who has not yet announced her retirement but is widely expected to do so.
What he's saying: "Today's Republican Party is gutting the middle class. Threatening our democracy. They aren't going to stop. We have to stop them," Schiff said in a video announcing his bid.
"That's why I'm running for the U.S. Senate. The struggle isn't over. Not for me, not for you, not for our country. Together we can and will win this fight."
The backdrop: The Democratic primary is already shaping up to be a clear opportunity for progressives to shore up power in the Senate and provide backup to Sens. Bernie Sanders (I-Vt.) and Elizabeth Warren (D-Mass.).
Rep. Katie Porter, a voice of the progressive left and Warren ally, announced earlier this month that she's seeking the Senate seat.
Rep. Barbara Lee, former chairwoman of the Congressional Progressive Caucus, shared her plans to do the same with her colleagues in the Congressional Black Caucus, as well.
Rep. Ro Khanna, another progressive who co-chaired Sanders' presidential campaign, could also jump in the race.
Zoom in: Schiff, from Los Angeles County, cemented his national profile as a stalwart critic of former President Donald Trump after leading the country through his impeachment trial and months of serving on the Jan. 6 House Select Committee.
Whoever wins could stay in this seat for decades: The senior senator has been in office since 1992.
Feinstein — often at odds with progressives — fended off a challenger in 2018, but the left-wing of the Democratic Party has been trying to push her out for years.
Even California's Democratic Party declined to endorse Sen. Feinstein in that primary.
Editor's note: This story was corrected to reflect that Schiff is the second House Democrat to officially launch his campaign.
Go deeper