Democrats' progressive push is starting in California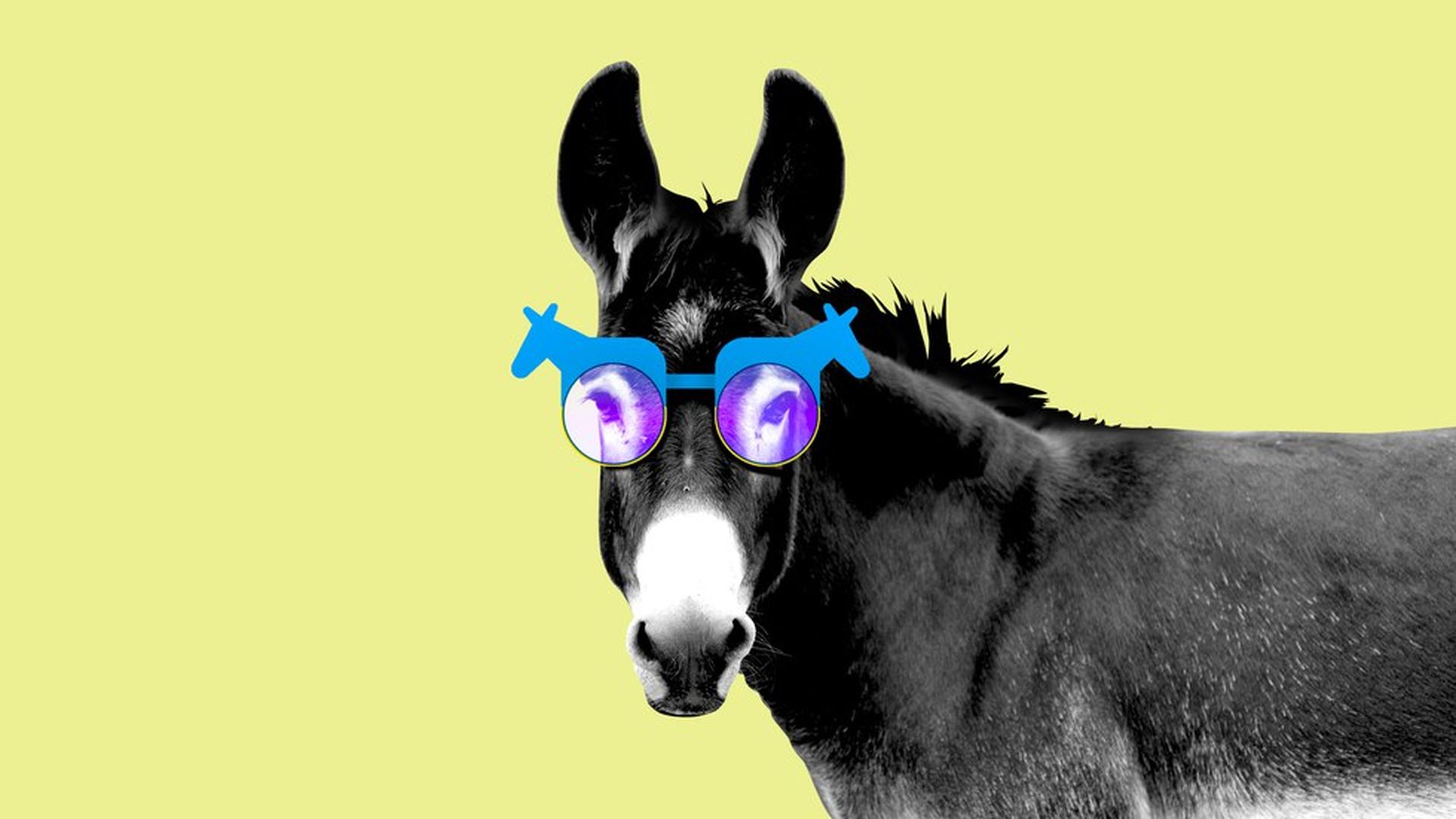 Young Democrats in California are calling for new, more progressive party leaders, and state Senate president Kevin de León is leading the charge by running against Democratic Sen. Dianne Feinstein. "The D.C. playbook is obsolete," De León said at his first official campaign event Thursday night. "Now is the time for a senator who is willing to stand up and be heard, not from the sidelines, but loud and proud from the front lines."
Why it matters: De León's progressive push is perhaps not surprising in a state like California, where Democrats control every statewide office and the state legislature. But it represents a coming wave against Democrats that could appear in other states and at every level.
Another example: A conservative Democrat, Rep. Dan Lipinski, has held Illinois' 3rd District seat since 2005, and he has only been challenged in a primary once — until the upcoming 2018 race, in which a self-described progressive Democrat will run against him.
Context: Before De León's first senate campaign event, Rep. Linda Sanchez, a prominent California Democrat, called for House Minority Leader Nancy Pelosi to step down to make way for "a new generation of leaders." Now, De León is quickly gaining notable endorsements from progressive Democrats (and even some California state senators who praise Feinstein) who want to replace "establishment" lawmakers like Feinstein and Pelosi.
Some of De León's endorsements:
Democracy for America, a grassroots progressive group with more than 1 million members.
Dean Florez, former Senate Majority Leader and a member of the California Air Resources Board.
Lorena Gonzalez, a San Diego Assemblywoman who advocates for labor force and women's issues.
Kevin McCarty, a Sacramento Assembly member who advocates for free community college and gun regulation.
State Sen. Toni Atkins, who said Feinstein's work "can't be questioned," but that "we are in a new day and a new time" ripe for a candidate like De León.
Freshman House Dem Ro Khanna called for Feinstein to retire after she announced she'd run for re-election, and De León was one of the people he said should challenge her.
What to watch: This Dem-on-Dem fight is happening in other states, similar to California, that are already represented by Democrats but want more progressive representation after Trump's election. Both De León and Marie Newman (Illinois' 3rd District primary challenger) advocate for progressive issues, like immigration and liberal reproductive rights, that resonate with their respective states and that they want reflected in the Democrats' "D.C. playbook."
Go deeper