Democratic tension on display in California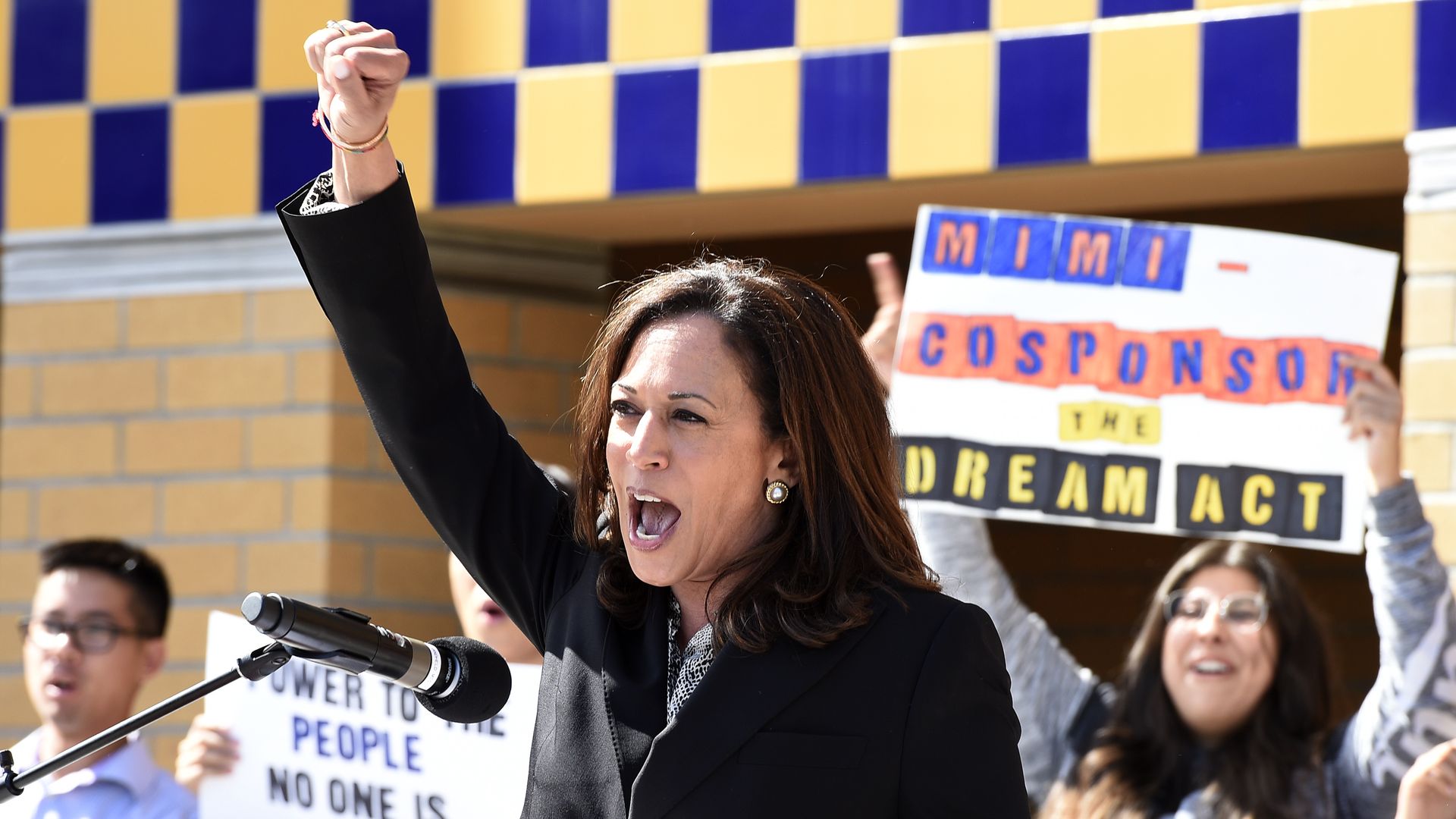 The fight between the Democratic Party's far-left and establishment wings will play out this weekend at the party's convention in California. It'll be on display in competing speeches and endorsements.
Why it matters: This intra-party fight, if it drags into the midterm elections, could hurt the chances of Democrats in winning control of the U.S. House.
As Axios has reported, the darker blue wave of more progressive Democrats is starting in California. Some of the key figures:
State Senator Kevin de León vs U.S. Sen. Dianne Feinstein
Billionaire activist Tom Steyer vs Nancy Pelosi, the top Democrat in the House of Representatives

Though Steyer usually has great things to say about Pelosi, he's called her "dead wrong" for her opposition to his calls for Trump's impeachment
Rep. Linda Sanchez, a prominent California Democrat, has called for Pelosi to step down to make way for "a new generation of leaders."
Other things to watch: A couple of 2020ers will be taking the stage, like Sen. Kamala Harris and L.A. Mayor Eric Garcetti (who previously talked to Axios' Mike Allen about his 2020 hopes). And California's state legislature has been having its own #MeToo moment — Christine Pelosi, the California Democratic Party's women's caucus chair who has been outspoken on the issue, will be speaking as well. 
Go deeper