California Democratic Party doesn't endorse Dianne Feinstein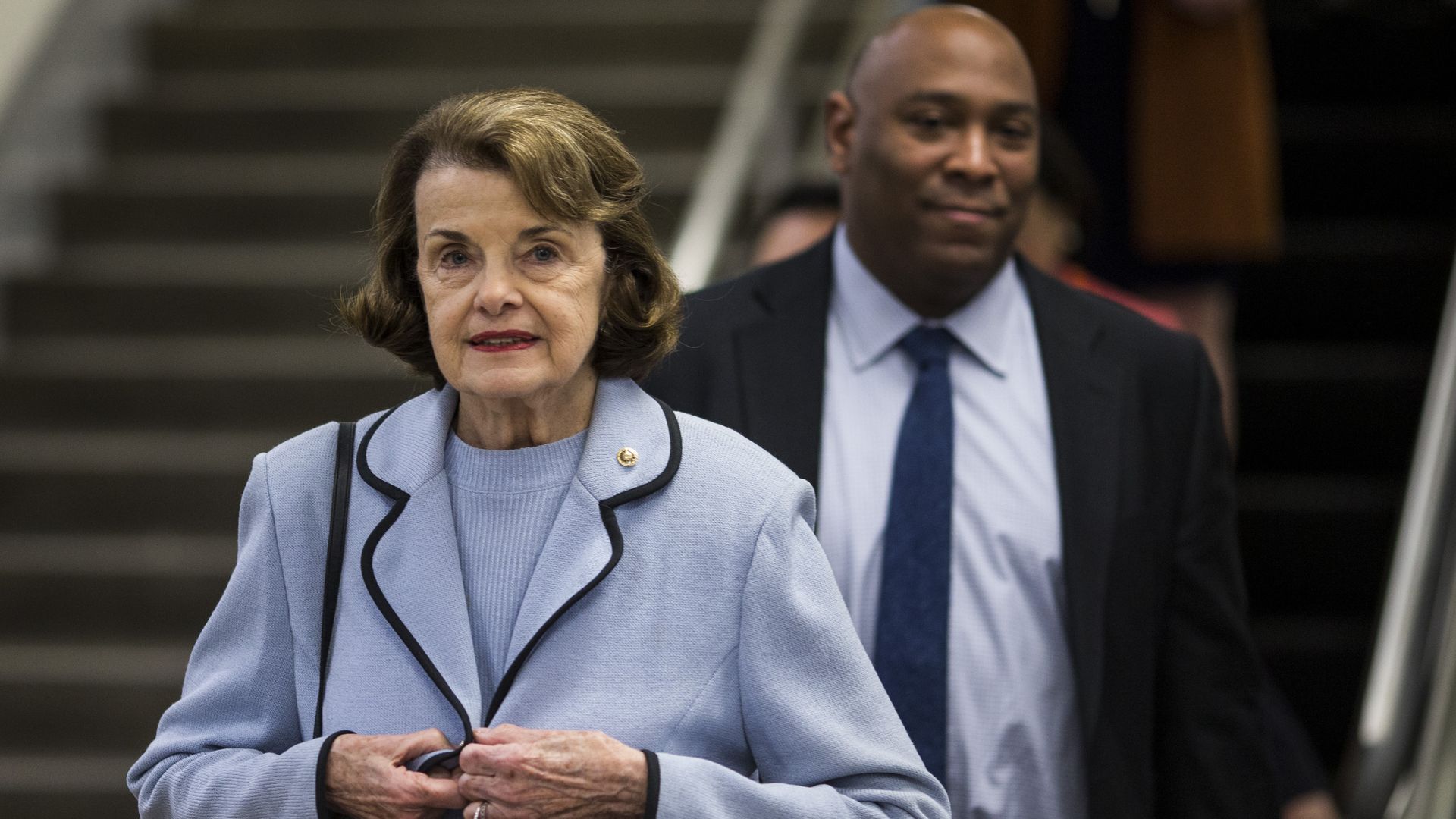 Sen. Dianne Feinstein didn't receive the California Democratic Party's endorsement last night. It takes 60% of the vote to be endorsed, and she only got 37%.
Why it matters: Feinstein has represented California in Congress since 1992. And though her lack of an endorsement doesn't mean she can't win the election, it's a clear sign that many voters, at least in California, want a fresh face and a more progressive senator.
The backdrop: Music ushered Feinstein off the stage last night at the California Democratic Party convention after she ran out of time, forcing her to cut her speech short. Some in the crowd (supporters of her challenger, Kevin de León) started chanting "Time's up!" as she ended with: "I ask for your endorsement, I hope I will have it. I look forward to serving you."
The other side: State Senate leader Kevin de León spoke before Feinstein, starting his speech with: "I'm the president of the most progressive legislative House in America."
Earlier that day, Democratic activist Tom Steyer told Axios he would be "shocked" if the California Democratic Party endorsed Feinstein. "Delegates are more progressive than the average Democrat citizen," he said, calling a failure to endorse Feinstein "a more progressive statement of how a Democratic primary would work."
Go deeper