How the NFL picks its Super Bowl cities
State Farm Stadium in Glendale, Ariz., will play host to the 2023 Super Bowl this weekend after years of waiting.
Why it matters: Picking a Super Bowl host city and stadium isn't done overnight — it's the result of a thorough and lengthy process that begins years in advance.
Driving the news: This weekend's Super Bowl between the Philadelphia Eagles and the Kansas City Chiefs will be the first to feature two Black quarterbacks (and promises an epic halftime with the return of Rihanna).
How NFL chooses Super Bowl cities
The big picture: The process begins with the NFL gauging hosting interest across all of its clubs, Matt Shapiro, vice president of events strategy for the NFL, told Axios. Teams will work with their cities to determine interest, too.
The NFL will analyze "what might make sense for each year" and compare it with future plans and previously-announced cities, Shapiro said.
The league will then work with the Fan Engagement and Major Events Advisory Committee, which is a group of 11 different NFL clubs represented by owners and presidents, to review the potential cities.
Lastly, the NFL will put recommendations before NFL ownership for a vote.
The NFL can announce the location "once there has been an affirmative vote," Shapiro said.
Worth noting: The timeline to select a city can vary depending on circumstance, Shapiro said.
How NFL determines cities, venues for the Super Bowl
Zoom in: Weather, stadium quality, and the mix of hotels and nearby venues are main factors for the selecting a city, Shapiro said.
"Super Bowl is not just Super Bowl Sunday," he said. "There's a tremendous amount of events throughout the week."
The NFL will also consider how long it's been since a city hosted the big game, Shapiro said.
Local partnership and support also play a factor — "politically, logistically and otherwise," he said.
This year's Super Bowl Host Committee committed to $45 million in spending, committee president and CEO Jay Parry told Axios Phoenix. That's compared to $28 million for the 2015 game and about $13 million in 2008.
Yes, but: NFL will pull an audible sometimes. For example, it has hosted the Super Bowl in some cold weather cities, like the 2014 Super Bowl in New York.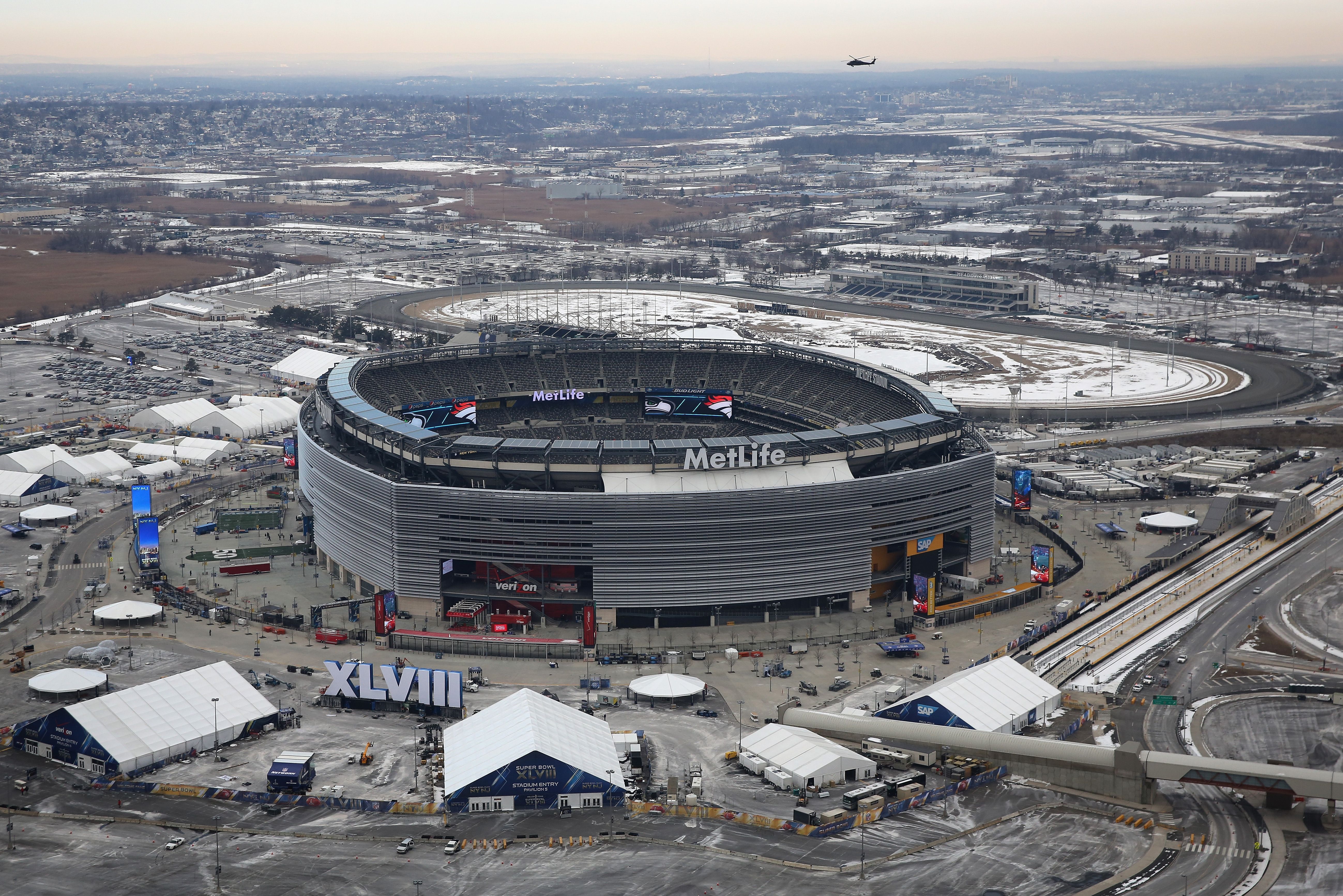 Super Bowls host cities and the future
What's next: The NFL has already picked its next two Super Bowl locations — Las Vegas and New Orleans.
The league is always "looking at the horizon overall and figuring out the optimal strategic sequence" for picking future cities, Shapiro told Axios.
Of note: The NFL has recently expanded its reach to international cities with games in London, but there are no immediate plans for an international Super Bowl.
"I think we would never broadly take something entirely off the table, but at this point, at least in the short term horizon, we're focused on domestic cities," Shapiro said.
Go deeper: Super Bowl parties are getting more expensive
Jalen Hurts and Patrick Mahomes will make Super Bowl history
Go deeper