How this year's Super Bowl will be different from those of Phoenix past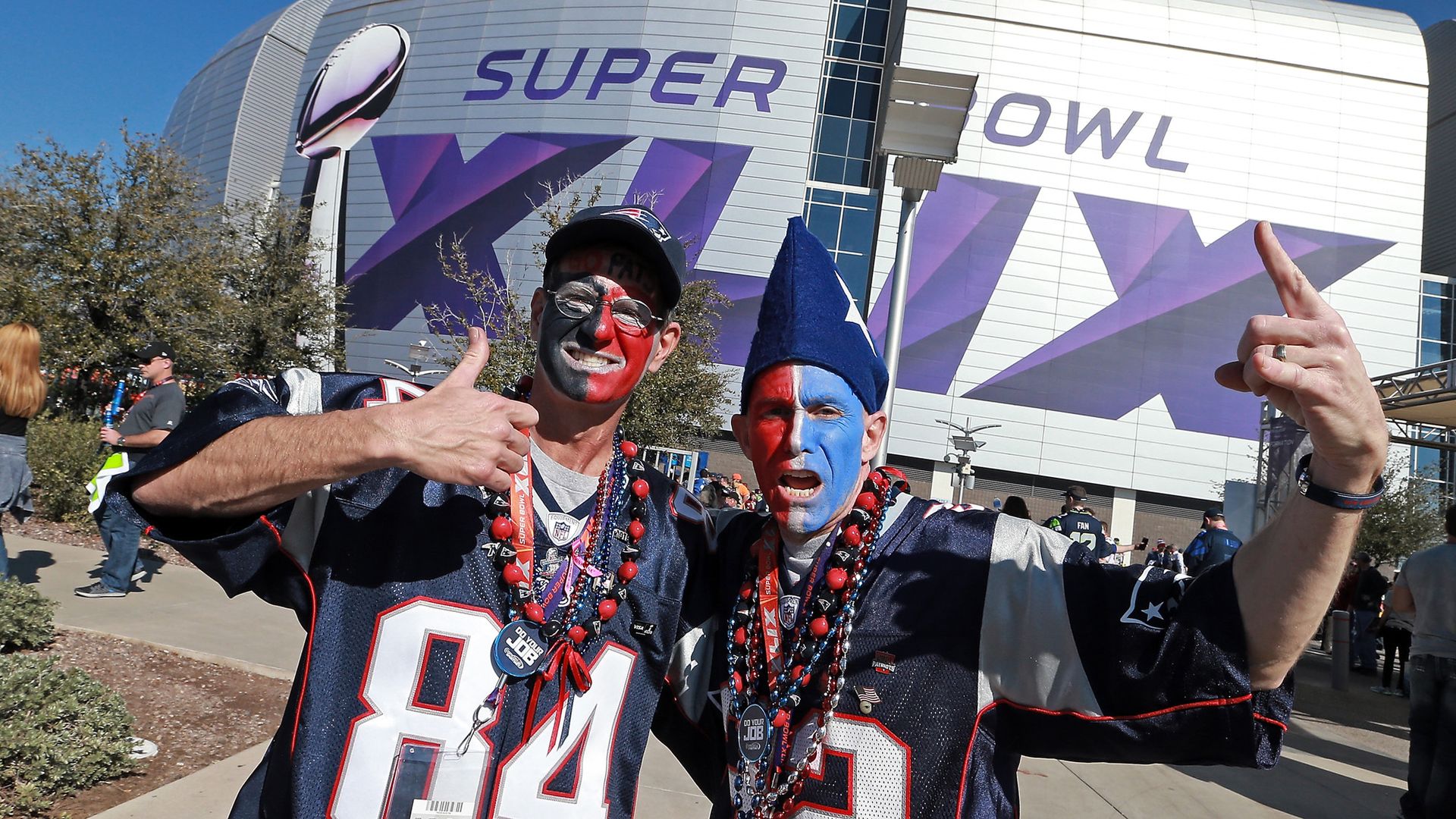 Things change quickly in the Valley, and a lot has shifted over the three times we hosted the big game.
We took a look-back at 2015, 2008 and 1996 to see what's different.
The big picture: Arizona's perpetually growing population was about 4.4 million the first time we hosted the game in 1996.
It jumped to roughly 6.5 million the next we played host in 2008
...then to 6.8 million in 2015
...to an estimated 7.4 million today.
Between the lines: Only once have the Cardinals had a shot at playing in the Super Bowl for a hometown crowd; they made the playoffs after an 11-5 season in 2014 but lost their first-round game to the Carolina Panthers.
In both 1995 and this past season the team won a dismal four games, and in 2007 they missed the playoffs after going 8-8.
Of course, the Cards made their only Super Bowl appearance the following season.
1 big price tag: Getting the big game requires a hefty financial commitment, and the NFL wants to guarantee that hosts spend as much as necessary to ensure it's a Super Bowl-worthy experience.
This year's Super Bowl Host Committee had to commit to $45 million in spending, committee president and CEO Jay Parry told Axios Phoenix. That's compared to $28 million for the 2015 game and about $13 million in 2008.
1 big payday: Businesses in Phoenix and Glendale are expected to bring in $124 million, according to data company PredictHQ.
That includes $78.5 million for hotels and other accommodations, $12.8 million for transportation and $34.8 million for restaurants.
In 2015, local businesses pulled in about $103 million total, per PredictHQ.
By the numbers: Glendale has nearly 1,600 hotel rooms in its ​​Sports and Entertainment District at Westgate, up from 1,027 in 2015.
The average resale Super Bowl ticket was $4,308 in 2015. As of Tuesday morning, it was $8,068, according to SeatGeek.
Go deeper