The most absurd streak in sports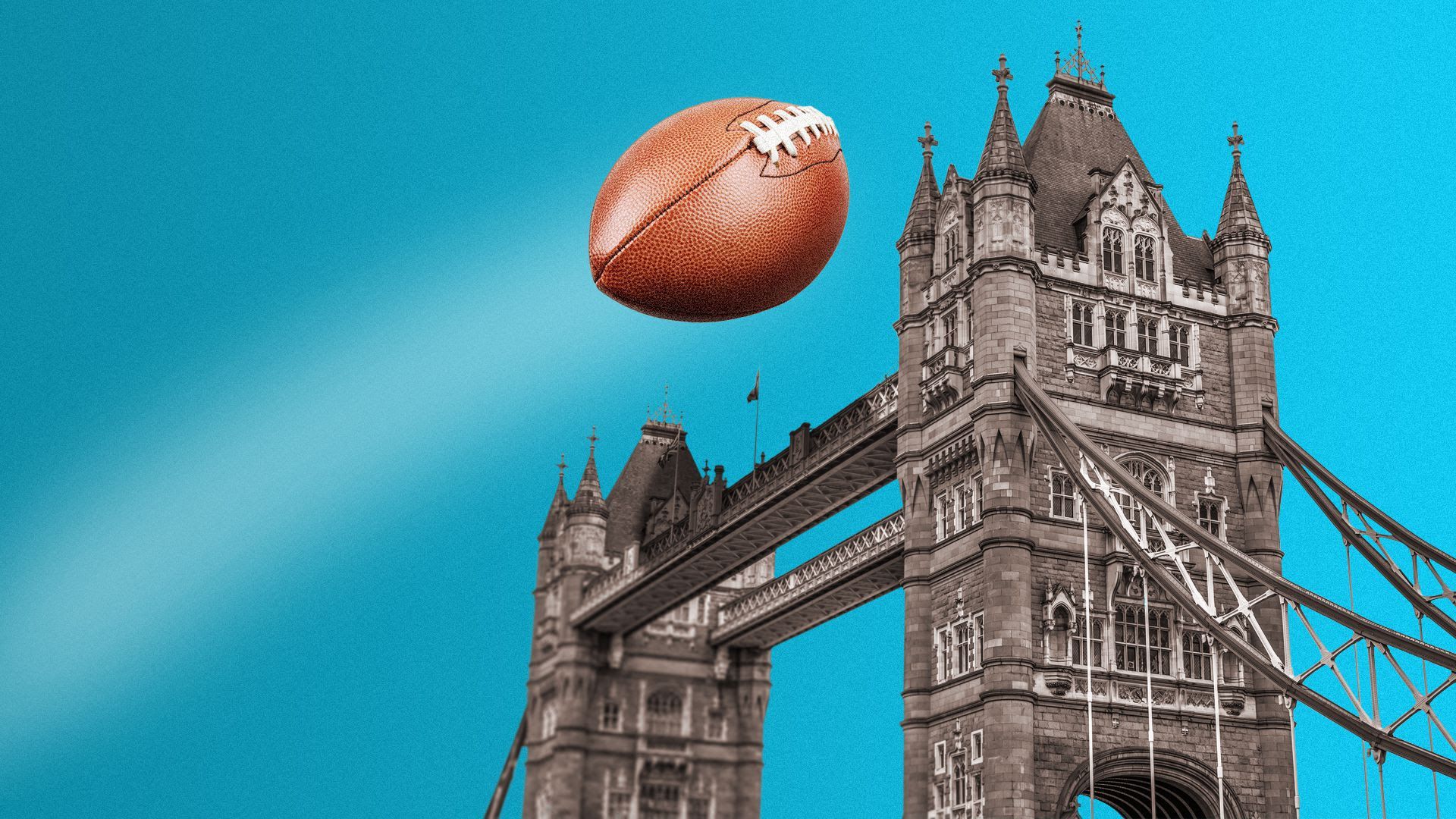 On Sunday, the NFL will play its 29th regular-season game in London. And for the 29th straight time, it will not feature two winning teams (1-3 Jets vs. 1-3 Falcons).
Think about that: The NFL has been going to London since 2007 — the same year the first iPhone debuted — and it has yet to put two winning teams on the field together.
This is partly due to bad luck, with games that looked good on paper becoming less appealing by the time the teams took the field.
It also doesn't help that the Jaguars — perennial losers — have played a London game every season since 2013 (except for 2020, when the London games were canceled).
The big picture: The NFL has been making moves recently to expand its global footprint beyond London and Mexico City (host since 2016).
It will hold an international combine in London next week, with plans for future combines in Mexico and sub-Saharan Africa, per The Athletic (subscription).
The league is also eyeing Germany — an American football hotbed of sorts — as a host for future games, and teams will soon be granted exclusive commercial access to international markets.
All this to say: If the NFL is serious about global expansion, it should probably schedule better matchups overseas for that audience — even if it angers U.S. fans who can't attend.
What's next: This absurd streak will hit 30 straight next week when the Dolphins (currently 1-3) play the Jaguars (currently 0-4).
Go deeper: Full list of London games (Twitter)
Go deeper