Axios Sneak Peek
June 15, 2023
⚾ Welcome back to Sneak. The Congressional Baseball Game is underway on C-SPAN. Smart Brevity™ count: 1,025 words ... 4 minutes.
🌴 Situational awareness: Miami's Republican Mayor Francis X. Suarez has filed to run for president, a day after former President Trump was arraigned in the city he runs.
1 big thing: Trump loyalists circle the wagons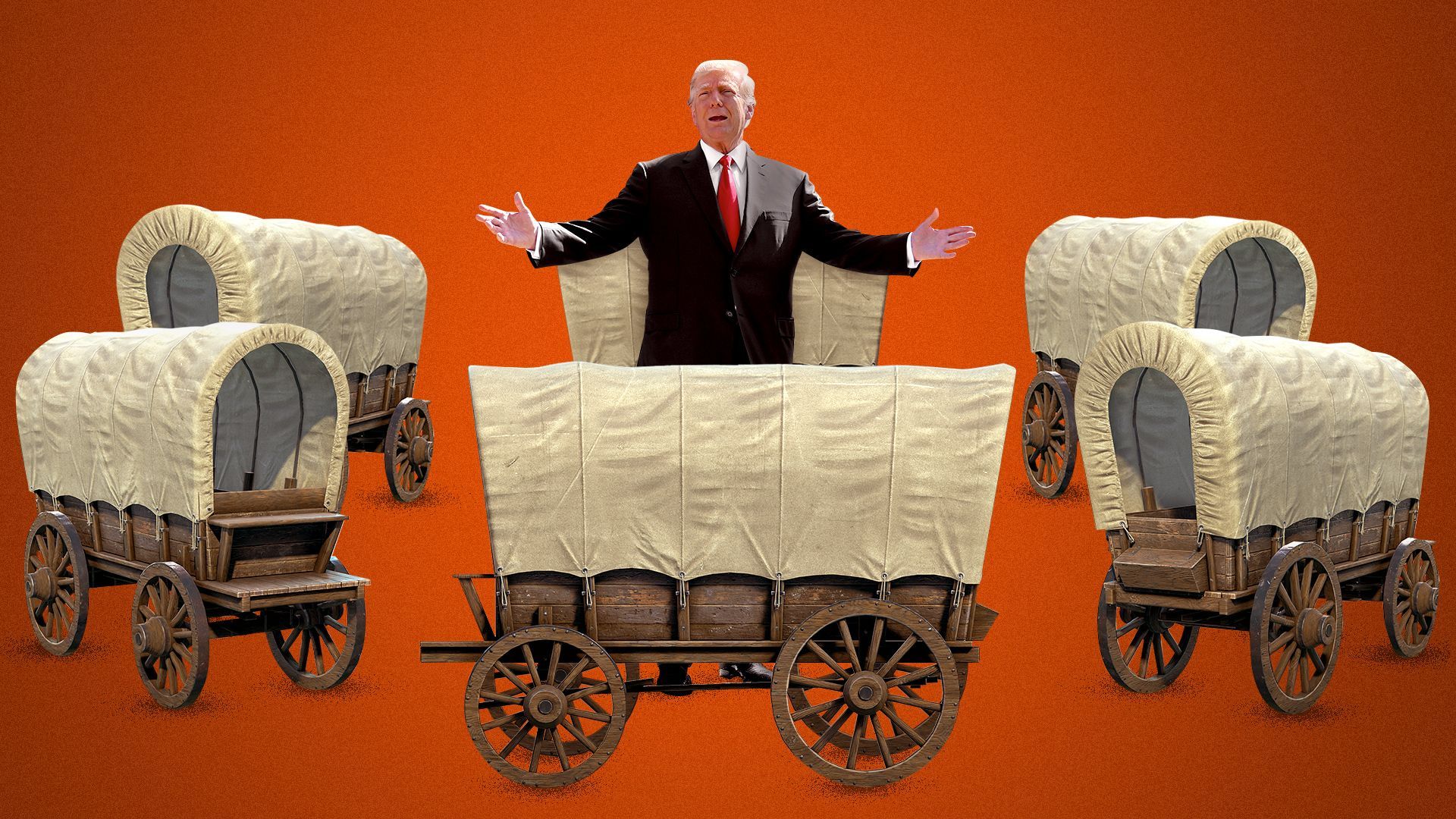 Trump's allies in Congress have begun furiously pulling on every lever available to ensure his enemies — from federal prosecutors to President Biden himself — pay a price for his historic indictment.
Why it matters: Republicans have little recourse for saving Trump from the federal justice system to which he's now beholden. Instead, they're embarking on a political revenge campaign in a bid to prove their loyalty to Trump and muddy the waters in the court of public opinion.
Driving the news: House GOP leadership backed a resolution — which ultimately failed on the floor today — that would have censured Rep. Adam Schiff (D-Calif.) and fined him $16 million for his investigations into Trump's ties to Russia as former chair of the Intelligence Committee.
House Judiciary Chair Jim Jordan (R-Ohio) is demanding information from the Justice Department about the scope of special counsel Jack Smith's classified documents probe and the FBI's execution of a search warrant at Mar-a-Lago.
Speaker Kevin McCarthy (R-Calif.) has backed the push for "accountability," claiming — misleadingly — that DOJ has held Trump to a different standard than Biden when it comes to classified documents.
Zoom in: The power of the purse is the most meaningful tool House Republicans have to exact revenge on the Justice Department and FBI.
McCarthy has signaled support for using the appropriations process to eliminate funding for the FBI's new headquarters, which Rep. Chip Roy (R-Texas) told Axios is a "fairly obvious" step.
Rep. Marjorie Taylor Greene (R-Ga.) has proposed defunding the special counsel's office, while other Republicans have called for using the "Holman Rule" to cut the salary of top FBI officials.
In the Senate, where Republicans have otherwise been more hesitant to defend Trump than their House counterparts, Sen. J.D. Vance (R-Ohio) has vowed to hold up all of Biden's DOJ nominees in response to the indictment.
Sen. Chuck Grassley (R-Iowa) took to the Senate floor Monday and alleged an FBI informant was told there are audio recordings supporting the unproven bribery allegations involving the Bidens and Ukraine.
Grassley and House Oversight Chair James Comer (R-Ky.) have acknowledged they don't know if the alleged tapes are legitimate, but that hasn't stopped Republicans from ramping up their Biden corruption allegations as a direct response to Trump's indictment.
What's next: The fight is only just getting started, as new signs emerge that both DOJ and Georgia prosecutors could bring more charges related to Trump's efforts to overturn the 2020 election.
Rep. Ralph Norman (R-S.C.) baselessly called Smith "a known Trump hater," telling Axios "this is just the beginning" of Republicans' investigations and "defund" efforts.
2. ⚖️ Trump's official docket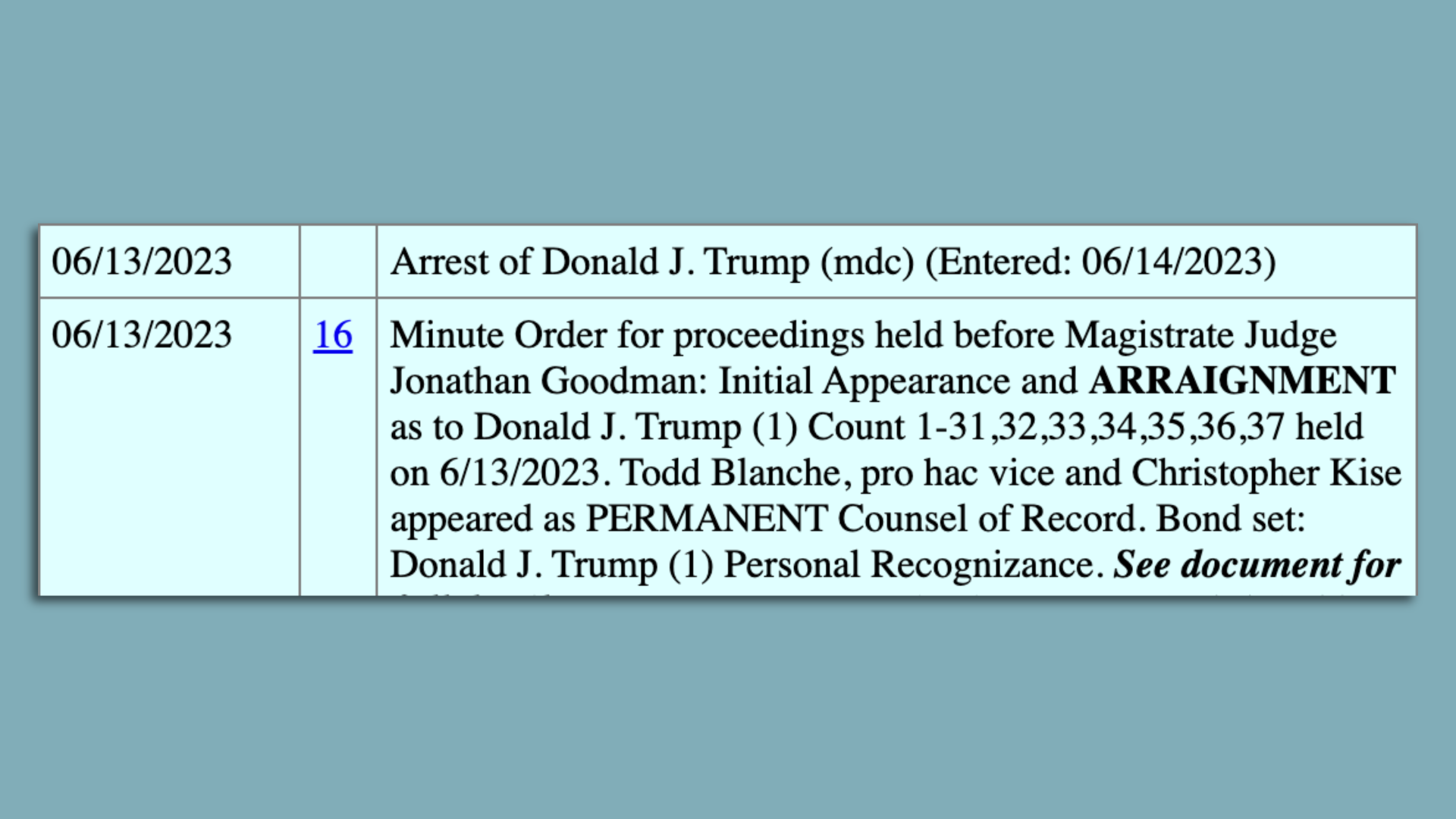 For the history books: Below, a court document shows Trump signing off on his bond conditions, which include an agreement not to speak to potential witnesses about the case unless through counsel.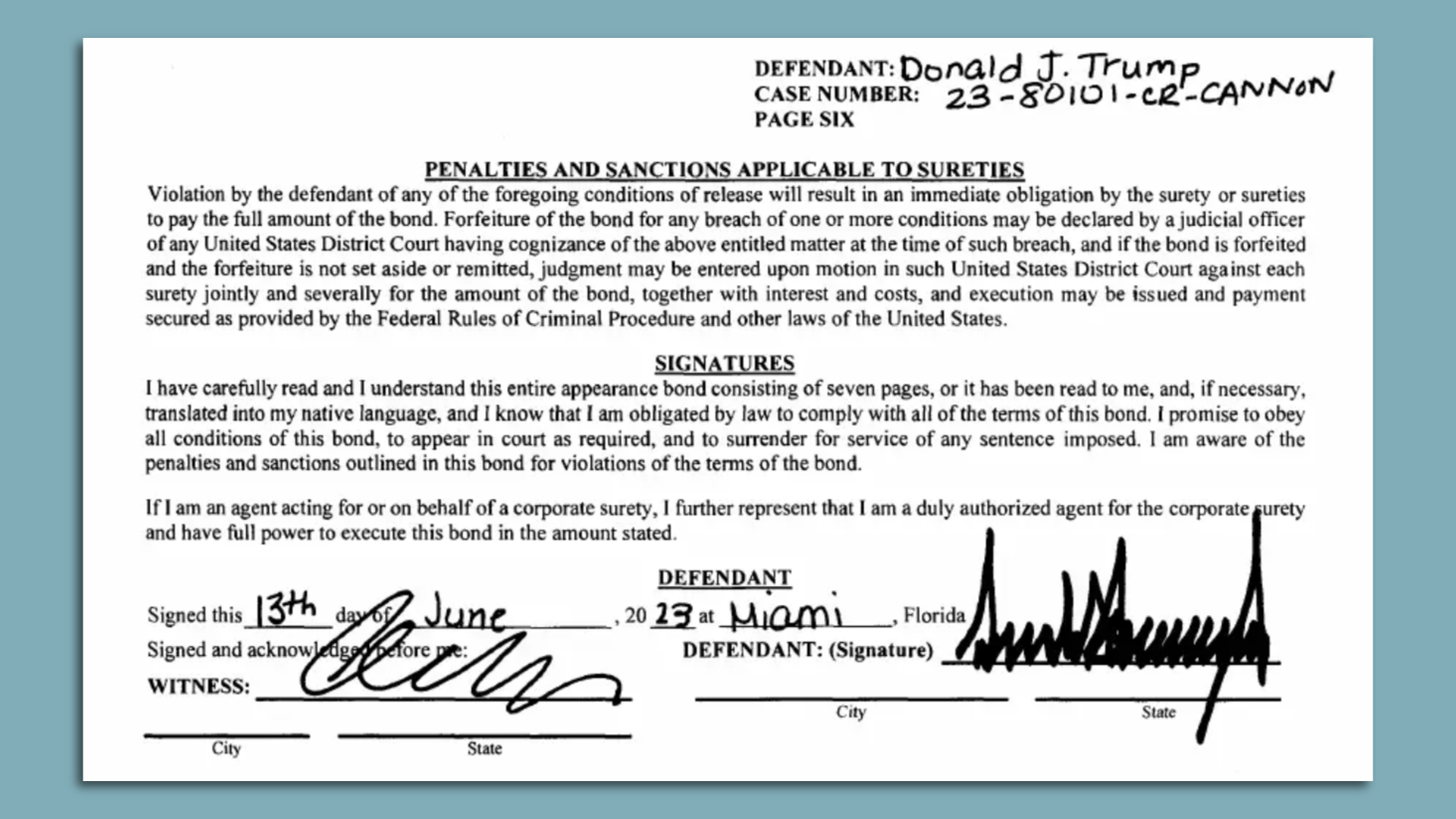 👀 Stat du jour: Judge Aileen Cannon, the Trump-appointed judge assigned to oversee the former president's case, has presided over just four criminal trials spanning a total of 14 days, a New York Times analysis found.
3. 💰 Tea leaves show path to possible tax deal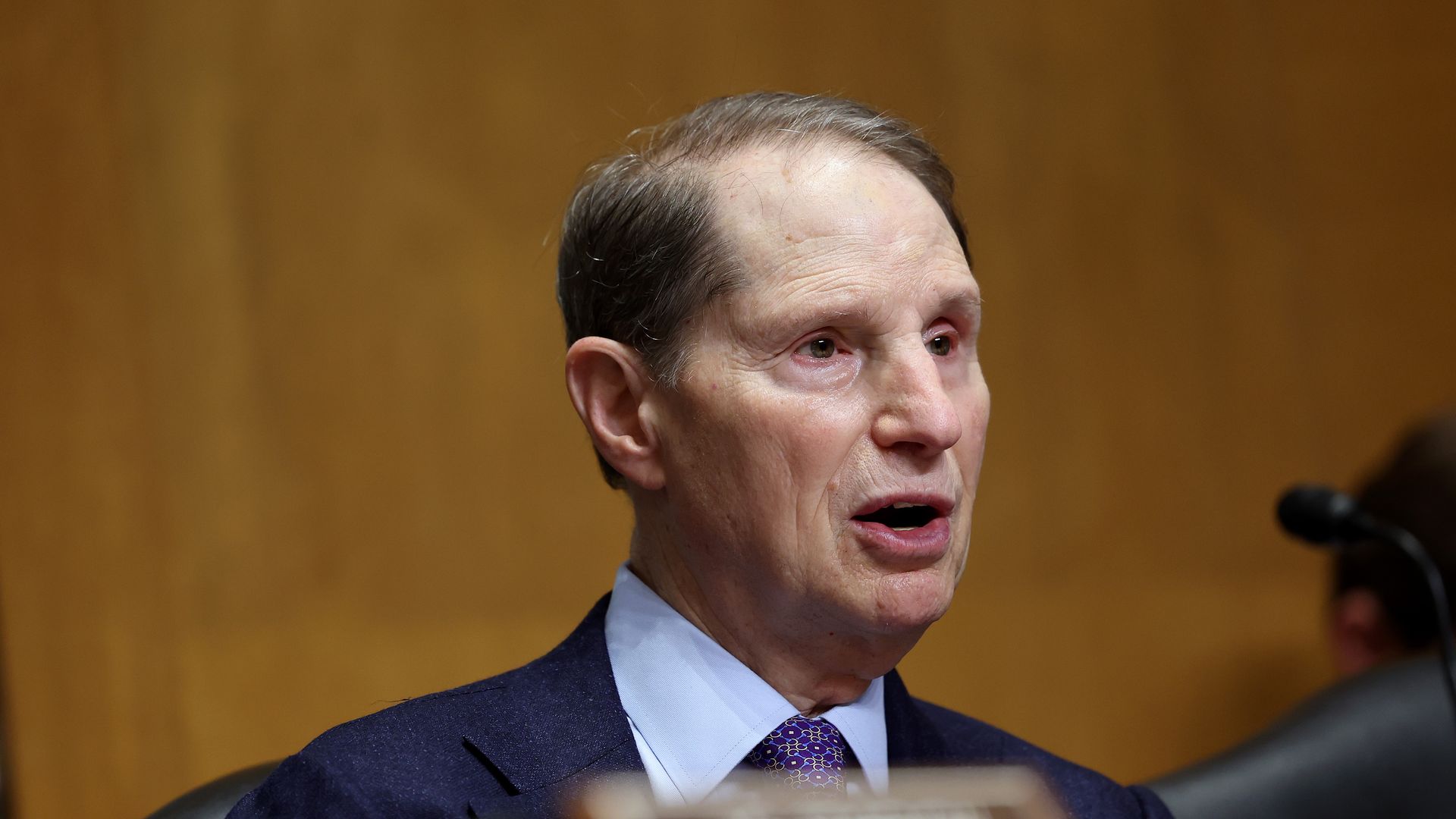 As they make their opening bids for tax reform this congressional session, House and Senate tax writers are staking out maximalist positions.
They're also clearly leaving space to cut a deal, Axios' Hans Nichols reports.
Why it matters: A bipartisan tax negotiation will test a divided Congress' ability to move substantive legislation in a post-debt deal world. It will also be a venue for both parties to signal their priorities to their bases and the general public ahead of the election.
Driving the news: The House Ways and Means Committee passed legislation yesterday that would expand the standard deduction and allow businesses to write off more of their research and development expenses as well as their capital expenditures.
Republicans want to seize on the broad consensus that Congress needs to restore the R&D expensing that expired in 2021. They also have other cuts, which would cost an estimated $240 billion, and want to claw back some $216 billion from Biden's green energy tax breaks.
Democrats are looking for a way to make some form of the enhanced child tax credit — which was included in Biden's 2020 stimulus for one year — permanent.
What they're saying: "There's a growing sense on both sides of the aisle that we've got to get it done," said Sen. Thom Tillis (R-N.C.).
"I don't specifically know what the outline of a deal may be," said Sen. Chris Coons (D-Del.). "But I see an environment where the odds that a deal could move forward are better than it's been in several years."
4. 🔥 Scoop: White House elbows back on "MAGA" Hatch Act violation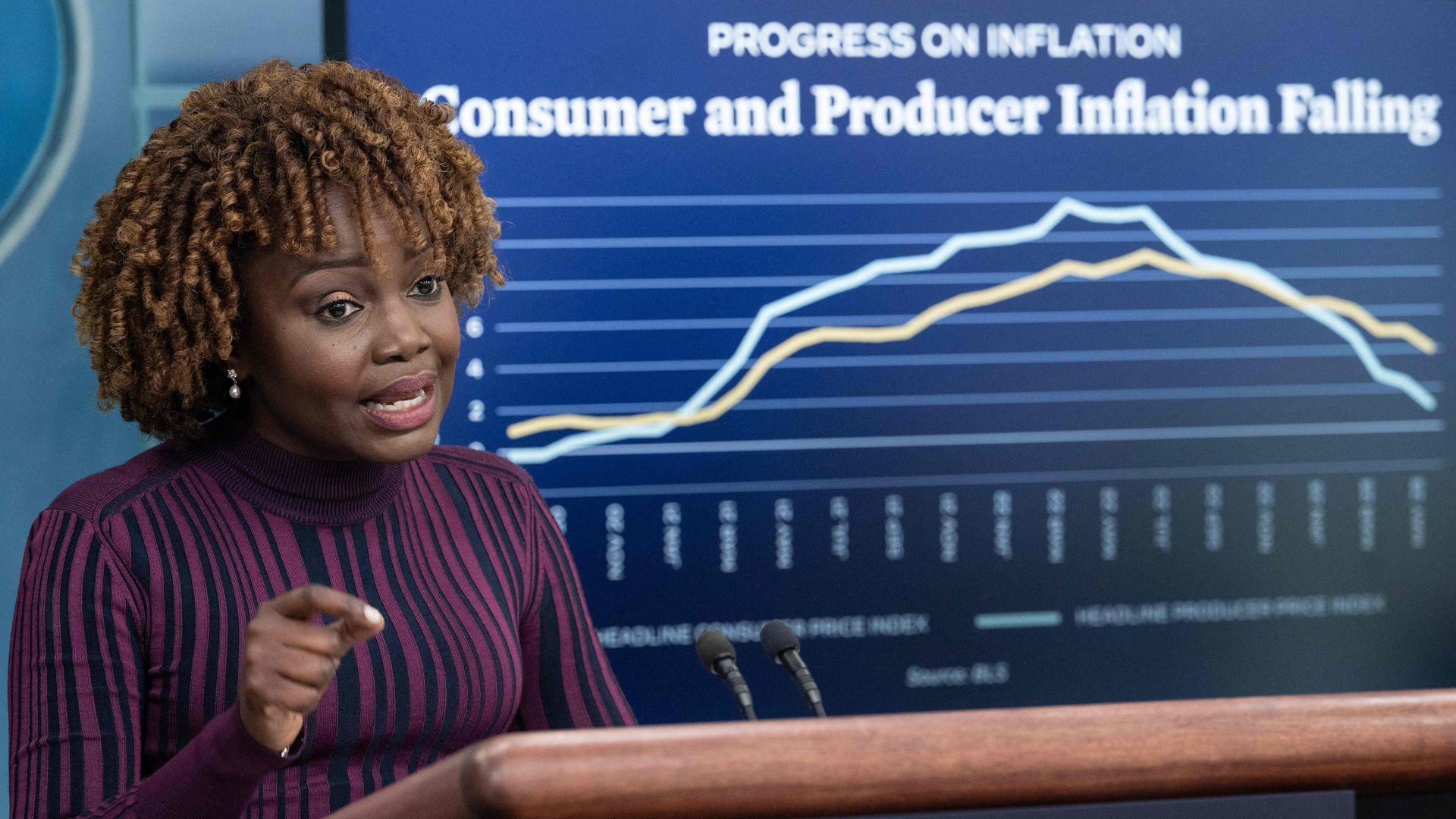 The White House will continue to use the term "MAGA" a week after the independent Office of Special Counsel (OSC) declared that doing so is a violation of the Hatch Act, according to a new memo obtained by Axios' Alex Thompson.
Why it matters: The Hatch Act, which prohibits certain federal employees from partisan political activity, is widely viewed as unenforceable. At least 13 Trump administration officials violated the Hatch Act during the former president's term, including when the 2020 RNC was held in large part on White House grounds.
5. 🗣️ Focus groups: N.C. swing voters' unfixable Biden fear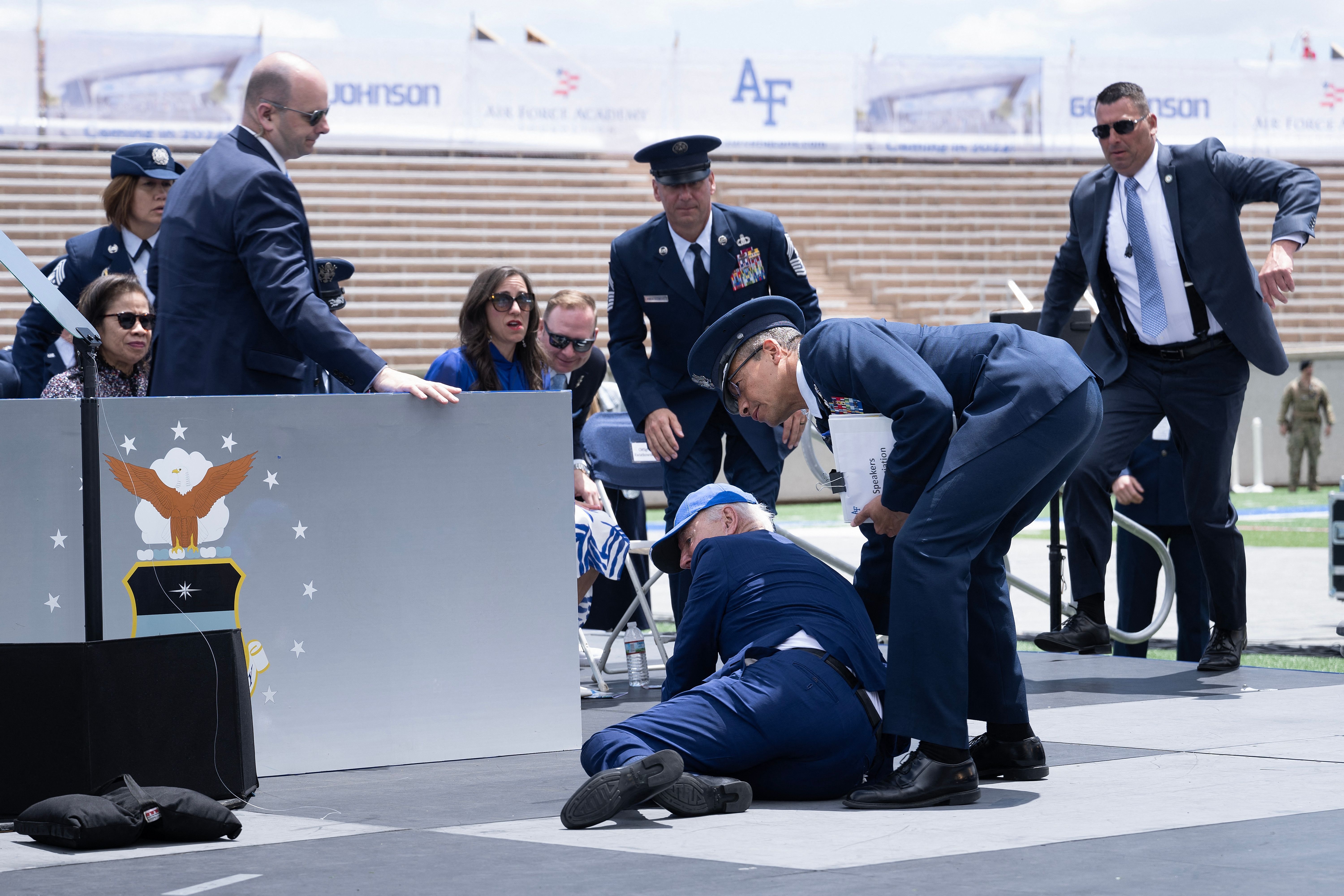 Biden's age is a real problem for some North Carolina swing voters who supported him in 2020, and there's next to nothing he can do to assuage those concerns, Axios' Alexi McCammond writes from our latest Engagious/Sago focus groups.
Why it matters: These voters, who backed Biden in 2020 after supporting Trump in 2016, said they feel "concerned," "exhausted," and without "confidence" whenever they watch Biden trip over his words (or a sandbag).
But while they're hyper-focused on his older age, nine of the 11 participants in the focus groups said they'd vote for the 80-year-old Biden in a rematch against Trump, who turned 77 today.
Between the lines: Voters struggled to find a suitable answer to whether there is anything Biden could do to ease their fears around his age.
"Maybe if he held more press conferences where it seemed like he was fully understanding everything going on and not seem like he was in a cloud at points, that might help," said Eric N., 43.
📬 Thanks for reading tonight. This newsletter was copy edited by Patricia Guadalupe.