GOP effort to censure Adam Schiff defeated in House vote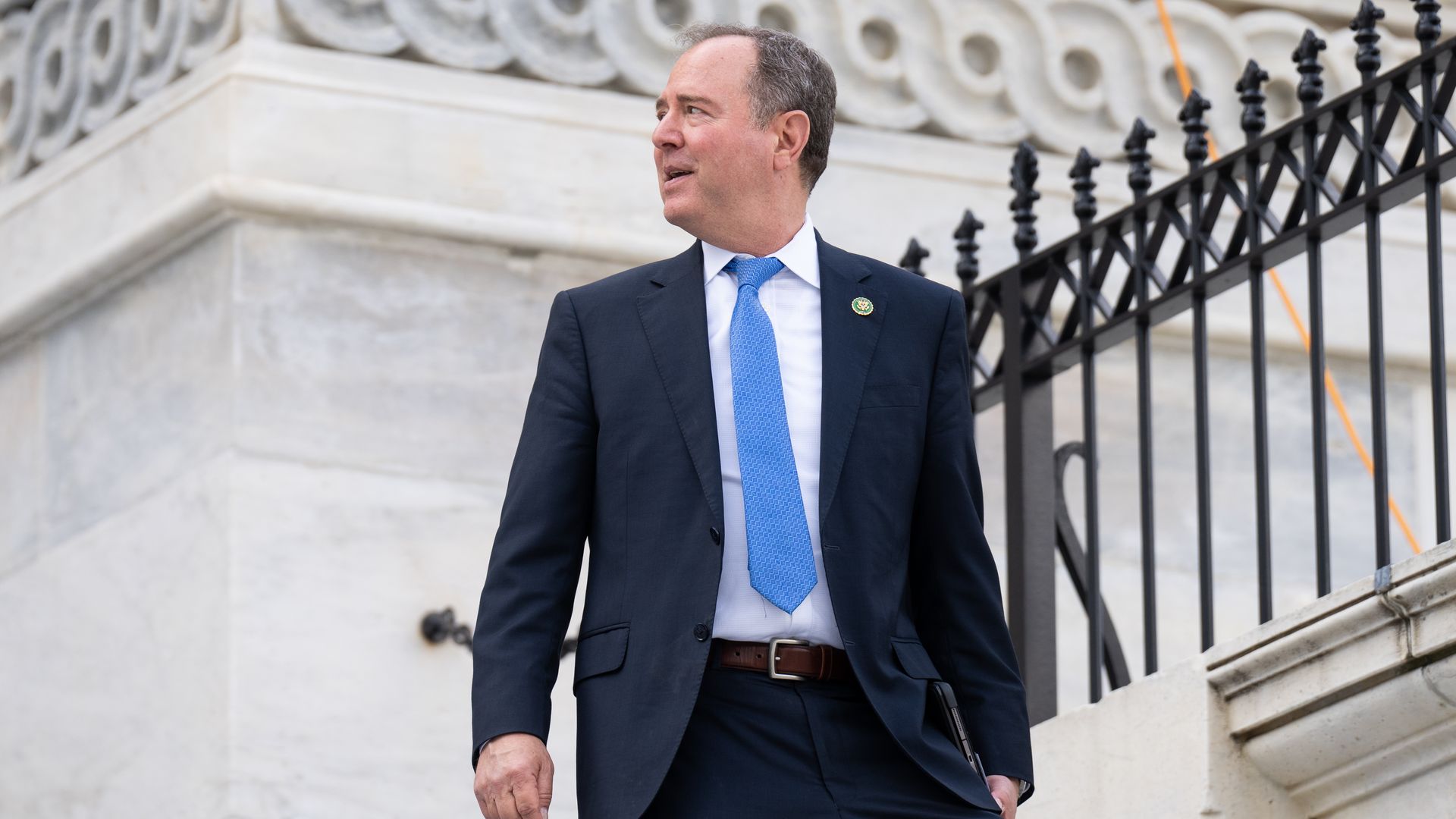 The House on Wednesday voted down a resolution to censure Rep. Adam Schiff (D-Calif.).
Why it matters: The push to reprimand the former House Intelligence Committee chair came as former President Trump was arrested on Tuesday over his handling of classified documents.
The resolution cited Schiff's allegations of collusion between Trump and Russia during the 2016 election, and his promotion of the Steele dossier.
It proposed fining Schiff $16 million, half the cost of former special counsel Robert Mueller's investigation into Trump.
Driving the news: Democrats introduced a motion to table the resolution, which passed 225-196, effectively killing the effort.
20 House Republicans voted with all Democrats present to defeat the resolution.
Five Democrats, all on the House Ethics Committee, voted "present," as did Reps. George Santos (R-N.Y.) and Darrell Issa (R-Calif.).
The resolution was introduced on Tuesday by Rep. Anna Paulina Luna (R-Fla.), a right-wing Trump ally and occasional GOP leadership antagonist.
Between the lines: Republican leadership supported the resolution but did not actively whip votes for it, according to several Republican members.
The intrigue: The censure resolution is helping to juice fundraising for Schiff's Senate campaign.
What they're saying: Massie compared the $16 million fine to efforts by former House Speaker Nancy Pelosi (D-Calif.) during the last Congress to enforce the chamber's mask mandate.
"I'm still litigating a federal lawsuit against Pelosi over a salary reduction she imposed on me for my refusal to wear a mask," he tweeted.
Luna shot back by noting that the fine would have to be levied by the Ethics Committee and could be paid for with campaign funds, differentiating it from Pelosi's fines.
Go deeper