GOP goes all-in on FBI gamble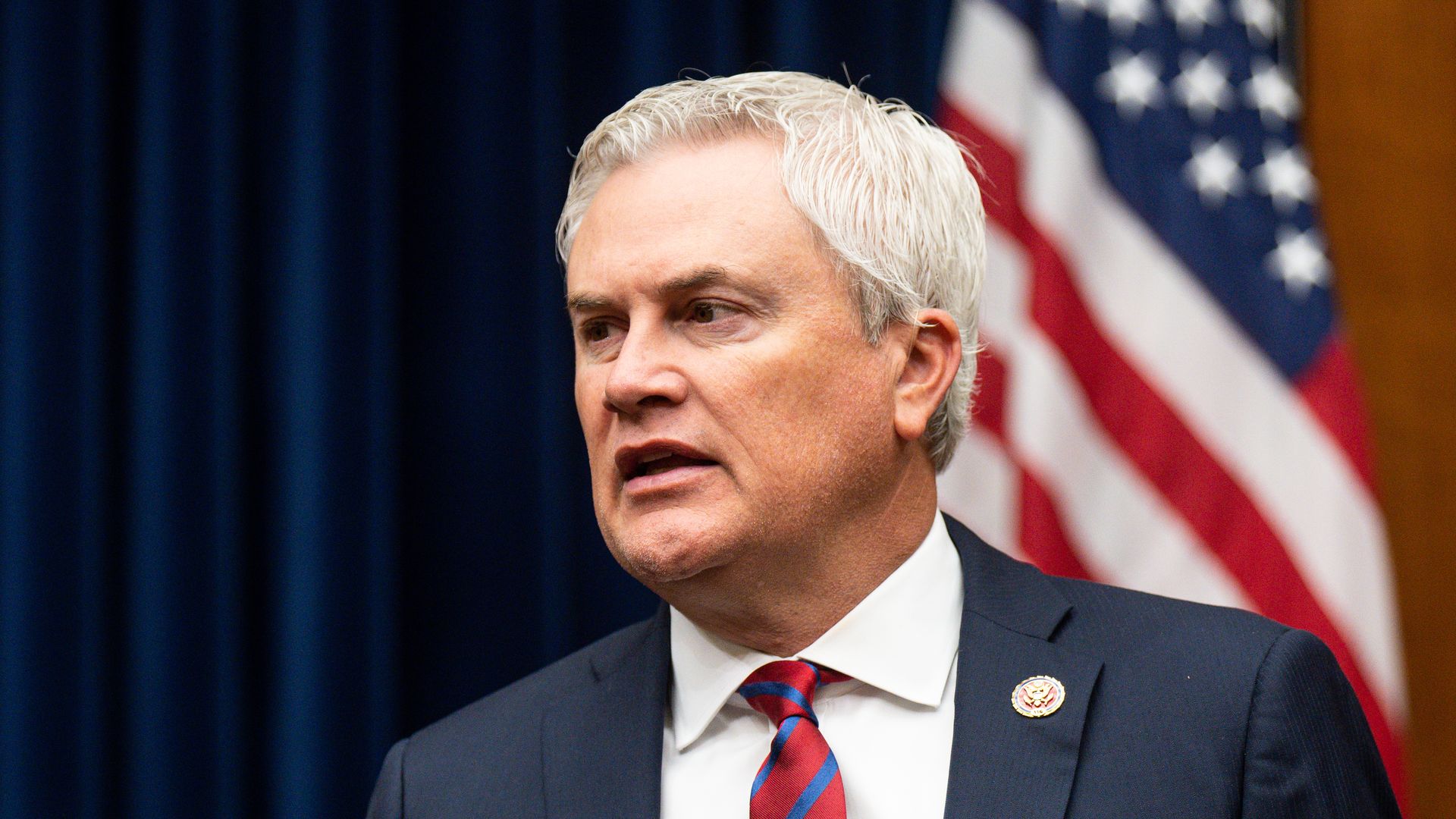 House Oversight Chair James Comer (R-Ky.) is moving to hold FBI director Christopher Wray in contempt of Congress, escalating a fight over Biden bribery allegations that Republicans acknowledge have not been verified.
Why it matters: Comer's stated desire to lead bipartisan, substantive investigations is increasingly under strain, with his own public statements handing ammunition to Democrats as they seek to paint his probes as overtly partisan.
Driving the news: For nearly a month, Comer and Sen. Chuck Grassley (R-Iowa) have sought to compel the FBI to turn over a document that they claim includes an allegation of a criminal scheme involving then-Vice President Joe Biden and a foreign national.
Context: The document Comer is seeking is called an FD-1023, which is used to memorialize interviews with sources and does not inherently indicate wrongdoing.
CNN reports that it originated from unverified material Rudy Giuliani sent the Justice Department in June 2020 — information so radioactive that former Attorney General Bill Barr feared it could taint an ongoing investigation into Hunter Biden.
"The same people who spun a four-year investigation on the made-up Steele Dossier are now trying to discredit an FBI-generated record when they denied its very existence as late as yesterday," an Oversight spokesperson told Axios in a statement.
Between the lines: Comer and Grassley's own media appearances have contributed to the growing skepticism.
"We aren't interested in whether or not the accusations against Vice President Biden are accurate," Grassley told Fox News on Thursday, arguing the question of whether the FBI fulfilled its due diligence to investigate is more important.
Comer said on Fox last week that former President Trump's competitiveness with Biden in a recent poll is a sign that "the American people are keeping up with our investigation" — appearing to link Biden's political standing to the FBI probe.
By the numbers: 100% of Comer's 50 media appearances in May were on conservative TV and radio stations, according to an analysis by the Democrat-aligned Congressional Integrity Project.
Democrats on the Oversight Committee have even resorted to watching Fox News — on which Comer appeared 19 times last month — to keep tabs on the GOP chair's web of alleged evidence in the Biden family probe.
Rep. Adam Schiff (D-Calif.) was criticized by Republicans for his frequent media appearances amid investigations into Russian collusion early in Trump's presidency, averaging roughly 21 TV hits per month in early 2017.
"The fact that left-wing activist groups complain about the number of Chairman Comer's media appearances reveals that they have nothing else to counter the evidence unearthed by the Oversight Committee," the Oversight spokesperson said.
The bottom line: The Durham report's finding that the FBI's Russia investigation was "seriously flawed" has eviscerated any benefit of the doubt many Republicans may have once granted the bureau.
Go deeper